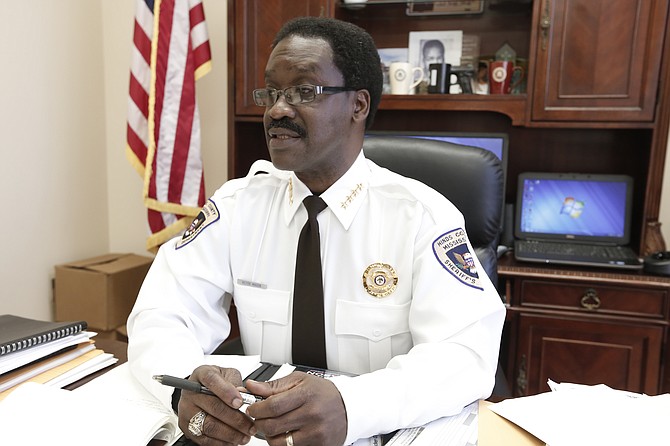 Hinds County Sheriff Victor Mason held a press conference Tuesday, Feb. 16, to discuss recent developments at the Hinds County jails, including improvements to the Raymond Detention Center and two detention officers being arrested for bringing in contraband into the jail.
"We're gonna clean house," Mason told the Jackson Free Press. "I am not going to put up with any corruption in this department. I don't care who it is. ... Everybody is questionable right now, and I don't mean that in a negative connotation, but everybody is."
Mason's staff has recently finished fortifying the windows at the jail, which includes adding steel and screens on the inside. Currently, maintenance is ongoing on Pod A, a section of the jail that was damaged in a riot last June.
Document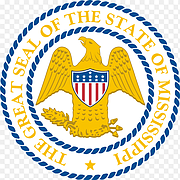 Earlier this week, three inmates walked off work detail and two of them are back in custody. The third escapee, Deundre Pinkston, is still at large. He was in jail for speeding, for old fines totaling $1,075, as well as misdemeanor domestic assault and public profanity.
On Tuesday evening, the Our Fondren Neighborhood Association held its quarterly Safety & Crime meeting to discuss crime statistics, safety tips and new security measures residents can take.
District Commander James McGowan, who covers both Precincts 3 and 4 reassured residents that crime is decreasing, with 1,800 fewer felony crimes reported over the same period in 2015. He stressed that crime is not just a Fondren thing; it's happening everywhere all over the city. Precinct 4, which include the Fondren area, year to date has seen a 24-percent reduction in violent crimes over the same period in 2015.
Overall, Precinct 4 has seen a 35-percent decrease in auto burglaries and a 12-percent decrease in auto theft year to date. By this week in 2015, only 10 carjackings reported, but so far in 2016, there have been 25, a 40-percent increase over last year.
"This is not a Jackson problem," McGowan said. "This is a Ridgeland, Madison, Brandon, Byram, everywhere. This is a problem everywhere. It's all over."
McGowan encouraged residents to sign up for the Citizen's Police Academy, which will be held March 14 through 21. Local residents can tour the Police Command Center, visit the gun range, and take lessons from the Bomb Squad and SWAT teams.
Jason Meeks, owner of SE Lock and Key in Fondren, also gave a few simple tips on protecting personal property and homes, such as buying longer lock plates and screws for deadbolts and carrying a flashlight after dark. He also suggested video surveillance and setting up cameras both inside and outside the home.
If you have any information or crime, please call Crime Stoppers at 601-355-TIPS (8477) or submit online at www.centralmscrimestoppers.com. Send crime news or story tips to [email protected].
More stories by this author
Support our reporting -- Follow the MFP.