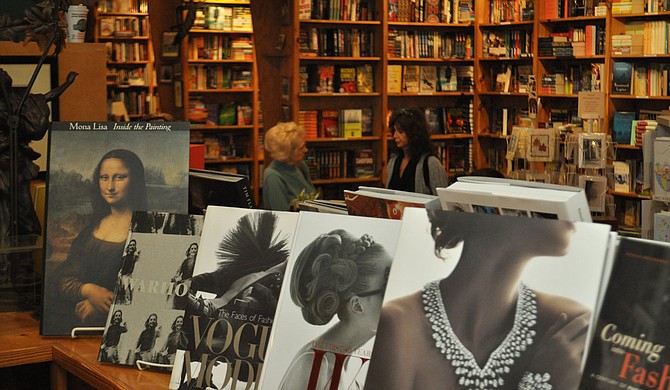 For single people, Valentine's Day may not be all it's cracked up to be. But that doesn't mean you can't celebrate the holiday anyway.
If you're looking for something to do, check out some of this year's 2016 Best of Jackson winners.
Lemuria Books (4465 Interstate 55 N., Suite 202, 601-366-7619)
Open: Sunday, 10:30 a.m.-3 p.m.
Some of the greatest love stories of all time are, well, written in a book.
Take a stroll through one of Jackson's most interesting bookstores, and find yourself lost among the greatest poets of all time.
If sappy love stories and poetry aren't your thing, strike up a conversation with someone. You might have more in common than you think!
Winner: Best Place to Buy Books
Stewpot Community Services (1100 W. Capitol St., 601-353-2759, stewpot.org)
Open: Sunday 1-2 p.m.
Instead of moping around on Valentine's Day, why not do something for someone else in need? In fact, chances are you're likely to meet some pretty amazing people who share similar interests when you volunteer. Stewpot is a local nonprofit that helps to feed the homeless in Jackson, among many other goals. For volunteer information, visit stewpot.org.
Winner: Best Nonprofit
Ole Tavern on George Street (416 George St., 601-960-2700)
Open: Sunday 11a.m-9 p.m.
Plan an anti-Valentine's night out with your friends and celebrate the night at Ole Tavern on George Street.
Winner: Best Jukebox
Ichiban Hibachi & Sushi, Ichiban Chinese Buffet (Hibachi: 153 Ridge Way, Flowood, 601-919-8879; Chinese buffet: 359 Ridge Way, Flowood, 601-919-8879; 433 Riverwind Drive, Pearl, 601-706-2833)
Open: Sunday 11 a.m.-3 p.m., 5-9 p.m.
Dine out and chow down at this Japanese restaurant in Flowood. The restaurant also has a Chinese buffet down the street (and a location in Pearl), which is great if you want more than just hibachi or sushi.
Winner: Best Sushi/Japanese
Community Animal Rescue & Adoption (960 N. Flag Chapel Road, 601-922-7575, carams.org)
Open: Sunday by appointment
If you're considering on buying a pet, consider visiting a local rescue and adoption center such as CARA instead. Review adoption guidelines at carams.org.
Winner: Best Animal Shelter
Mississippi Museum of Natural Science (2148 Riverside Drive, 601-576-6000, mdwfp.com)
Open: 1-5 p.m.
If you like nature and animals, the natural science museum is a good place to go on Valentine's Day. Its new exhibit, "Tiny Titans," which features dinosaur eggs and babies, just opened, so now is a good time to go. And if dinosaurs aren't your thing, you can check out the multitude of exhibits, from aquariums to walking trails.
Winner: Best Community Garden/Nature Attraction
See more at bestofjackson.com.
Support our reporting -- Follow the MFP.