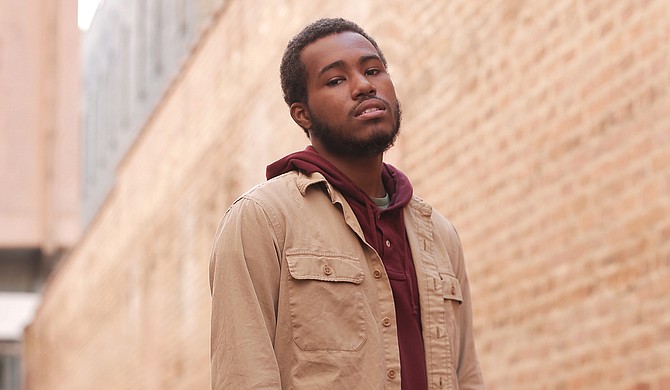 Twenty-year-old Robert Wilbur Mack IV, also known as Jackson rapper MACKTOP, says he grew up on old-school hip-hop.
"My father (Robert Mack) and mother (Brandi Carter) were born in the '70s," he says. "They kind of grew up on the late '80s and early '90s music, so we listened to a lot of Tupac, who is my dad's favorite rapper, and my mother's ... favorite rapper is DMX. For some reason she loves him so much. I listened to a lot of Jay-Z coming up, a lot of Nas, Snoop Dogg, a lot of the old-school type music."
The Kosciusko native moved to Jackson at the age of 14 to live with his father. Mack is now studying English and creative writing at Jackson State University. During his senior year of high school, he says his friends, Mello Carter and Nick Lewis, who had both been rapping for about a year already, influenced him to get into the genre himself. They had an established studio where Carter let Mack share creative space on a few of his tracks.
"I used to go over to their house and just watch them do what they do," Mack says. "I would go up to the mic and try do what they do to just have fun, but then I started to take it a little bit more seriously because I was actually having fun, and it seemed like I was pretty good at it."
Other people thought he was good, too, he says, so in January 2015, he began to pursue rap. He released his first album, "MACKTOP," on Nov. 12, 2016. He says he likes to rap about aspects of his day-to-day life such as school, family, friends, and his future goals. He describes his style as "chill headphone music."
"I want to make people feel good with my music," Mack says. "I know a lot of people get stressed out, so I just want them to be able to relax and also learn from my life events through my music."
He says his process of creating a song consists of getting five to 10 beats and then listening to them thoroughly before selecting one. Once he finds a good one, he says, he fuses the beat with his lyrics and creates a new track.
"It's pretty smooth and laid back and chill," he says. "With my music, listeners get more content, I believe."
Outside of rap and school, Mack likes to play basketball and video games and blogs on Tumblr. He says he likes to share whatever is on his heart, as long as it keeps him writing. Other than creative writing and music, Mack also wants to learn screenwriting and playwriting.
For more information, visit soundcloud.com/ogmacktop.