A mirror lined the brick wall at the front of the room at Taboo Dance & Fitness. The hardwood floor was clear, ready for the competitors, except for two steel poles planted in the middle of the room.
One by one, dancers emerged from the back of the studio, donning their shorts, tank tops and performance make-up, such as drastic sparkling eye shadow and lashes. Some wore a Taboo Dance & Fitness T-shirt emblazoned with their "dancer names," including Lady Blue and Molly.
While Taboo Dance & Fitness is normally used for fitness classes, on Saturday, June 27, it made history as the home of Mississippi's first pole-fitness competition, Miss Taboo.
Local lawyer Kimberly Sweeney began the studio with co-owners Jacqueline Mitchell and Crystal Penegar in May 2014, so the competition came only a month after its one-year anniversary. Sweeney intends to make it an annual event and extend participation to other pole-fitness dancers throughout the region.
The competition followed the guidelines of the International Pole Sports Federation, the governing body behind the World Pole Sports Championships, and Sweeney hopes Taboo will continue to progress and eventually compete on larger scales.
"To become a participant in the world competition, you have to meet certain criteria," she said. "It's not that you just show up and just do a lot of magical stuff on the pole. Those moves, they mean something. They're significant in reference to the points."
Many of the studio's dancers have only been active in pole fitness for a year or less. That, however, did not stop their eagerness to compete and showcase their skills.
"It's an adrenaline rush," dancer Jene Wilkerson said. "You have to come up with a concept; you have to find a song that you feel something for because if you don't have any inspiration, you can't really do it."
The competition had no shortage of diversity. Though all the contestants were women, they varied in race, age, profession and reasons for joining. Overall Miss Taboo winner, Kristin Scott, a Terry High School teacher, says pole fitness helped her cope after the death of her brother.
"It was kind of a way for me to express myself other than writing or singing," she said in a phone interview with the Jackson Free Press. "I don't sing well, and I don't dance well, but whenever I pole (dance), I just always feel a relief. ... (It) just kind of helps me release that tension, I guess probably because it is such a strenuous workout that I can't be tense by the time I'm done with it."
Local media personality Merc B. Williams was the emcee for the competition.
"(Pole fitness is) something different, and it's new, and it's fresh, and it's always good to have new and innovative things to come into the city," Williams said. " ... We're the most obese state, but you see, slowly but surely, people trying to get healthy. There are a lot of people around Mississippi who are really serious about their health and physical fitness, and of course, this is a nice and fun way to not only get you back in shape, but I would imagine build your confidence, too."
Pole fitness is fairly new to Mississippi, but national and international practitioners and organizations such as the U.S. Pole Dance Federation and IPSF have attested to its validity as a sport for the past few years. The IPSF hosts the world championships each July in London, and the event has more than 150 competitors from 30 different countries. The organization's long-term goal is to have pole sports become an Olympic sport. On its website, the IPSF says it's possible that could happen within the next 15 years.
Taboo Dance & Fitness serves the metro area with regular classes and other special events, such as the Pole-O-Ween party, which is Saturday, Oct. 31. The event benefits Angel Wings Outreach in Mendenhall, which aids victims of domestic violence.
For more information, find Taboo Dance & Fitness (856F S. State St.) on Facebook.
More like this story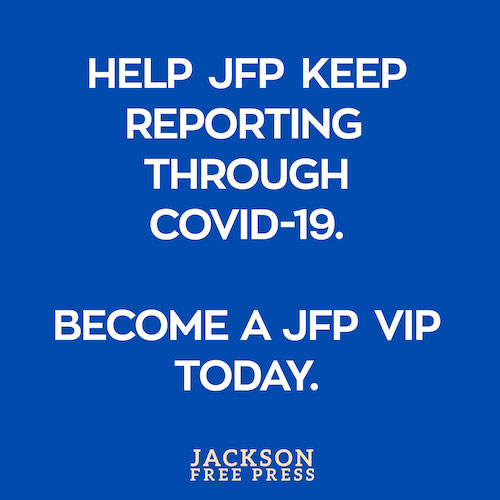 COVID-19 has closed down the main sources of the JFP's revenue -- concerts, festivals, fundraisers, restaurants and bars. If everyone reading this article gives $5 or more, we should be able to continue publishing through the crisis. Please pay what you can to keep us reporting and publishing.