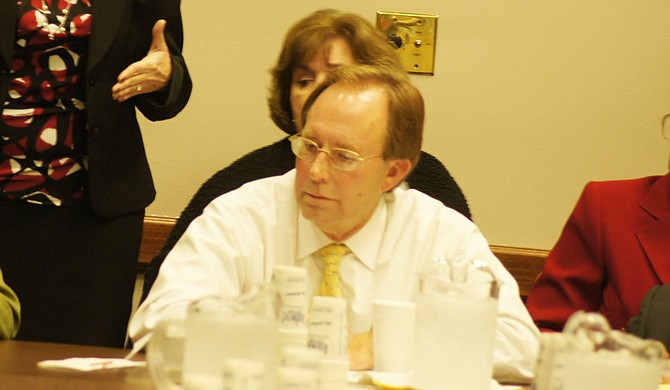 As the dust continues to settle on the failed education-funding Initiative 42, new battle lines appear to be forming over the formula Mississippi uses to fund public schools.
Republican legislative leaders say they want to change the Mississippi Adequate Education Program formula to put more money into classrooms and less into administrative expenses.
"It's a constant source of conflict and dispute. We need to find a way where the school systems can get what they need and in some way that doesn't result in an argument every year," Speaker Philip Gunn, R-Clinton, told the Associated Press.
Gunn and Lt. Gov. Tate Reeves said in separate interviews with the Associated Press that they're willing to put more money into efficient school systems that demonstrate strong academic performance. Reeves said school funding should be based on what is spent in top-performing districts, not what's spent in mid-level districts. However, critics have said that revamping the education program could hurt districts with struggling local tax bases, which often face higher expenses when educating children from impoverished backgrounds.
Education advocates predict changing the formula will not be easy.
"I think what they are going to find (is) that it's going to be very difficult for them to come up with a formula that is adequate and equitable," Nancy Loome, executive director of the Parents' Campaign, said. "You hear people say they don't like the formula, but you don't hear them say what they don't like."
Dick Molpus, who owns a timber company and is a Democratic former secretary of state, spent at least $200,000 to push Initiative 42. He said more than 300,000 people voted for the proposal, and they could press lawmakers in 2016 to fully fund the formula. Molpus said an up-or-down vote on funding would remove Republican objections over judicial oversight and loss of legislative autonomy.
"They're worn out and tired today, but they're still energized," Molpus told the Associated Press regarding 42 supporters. "They really don't want their children to receive an education that isn't competitive."
Although Reeves campaigned to defeat 42, he praised the initiative's supporters.
"There were an awful lot of really good Mississippians that worked really hard to pass Initiative 42. And the reason they worked so hard is because they believe in public education," Reeves said. "Those people are not our enemies. In fact, they are our friends."
This will not be the first time lawmakers have proposed tinkering with MAEP. In the 2015 legislative session, state Rep. John Moore offered several bills to modify MAEP, which uses a number of components to determine a school district's allocation. Among them were bills to revise the definition of "at-risk pupils," to maintain separate accounts for different categories of MAEP funds, and other changes.
None of the measures passed this year.
The Associated Press contributed to this story.
Support our reporting -- Follow the MFP.