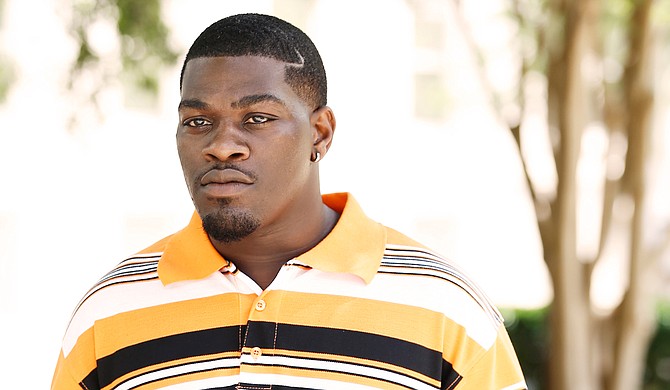 Hip-hop has been part of Jackson native and rapper Jerrell Jones' culture since he was born. Jones, known to fans as Jrell Rainman, began listening to the genre when rappers such as Nas and Shades of Gray were at the peak of their popularity in the '90s. He also became infatuated with words.
"Words can be powerful—how (they) can hurt, how (they) can heal," Jones says.
Jones' music is often centered on real-life topics. He says that many contemporary artists fall short of the honesty that he heard from his favorite rappers when he was younger.
"A lot that's going on the industry right now, I feel that it lacks that," he says. "I want to bring back (that) sound to the music industry." One way Jones is doing that is to highlight people's ordinary, day-to-day struggles.
"If you're working a 9-to-5 (job), trying to make ends meet, and you feel like nobody has your back, I want to be that inspirator in your ear that (says), 'Keep moving; stay strong. God's got you. Everything is a passover.' If you're taking that test, and you're only a couple of points away, and you failed ... and now you want to just give up ... I want to just be that inspirator, that motivator to keep you going," he says.
Jones, 27, has received a number of accolades and recognitions, including a nomination for New York music production company Forbes Music Inc.'s 2014 Artist of the Year. His single, "Dope Status," which features Florida rapper Papa Duck, reached No. 1 on the IBFU Radio Live-XM independent hip-hop station chart in January 2014. Jones released his debut single, "Never Forget," under music-industry promotion company, Inner-G Promotions, which he owns with Brandon Hardwell and Eddie Pugh IV, a former senior vice president of black music at Columbia Records.
But Jones doesn't intend to be a one-trick pony. He is studying public relations at Holmes Community College and plans to transfer to Jackson State University when he completes his studies at the community college. He wants to earn a bachelor's degree in public relations.
"It adds to my resume, and it also aligns with the career path and choice that I plan on pursuing, which is my music," he says. "Also, it teaches me to market myself correctly and to market others correctly."
His education also helps his work with his clothing company, Grind Heavy Academy. Jones, Hardwell and Pugh launched the brand in August 2014. The line includes T-shirts, backpacks, and snapback and fitted hats with the Grind Heavy logo. Right now, the clothing is only available for direct purchase, but Jones, Hardwell and Pugh are in the process of finding local vendors to sell their products.
"It means, 'Without faith or work ethic, your works are dead,'" Jones says of the clothing line's name.
Visit inner-gpromotions.com for more information.
Support our reporting -- Follow the MFP.