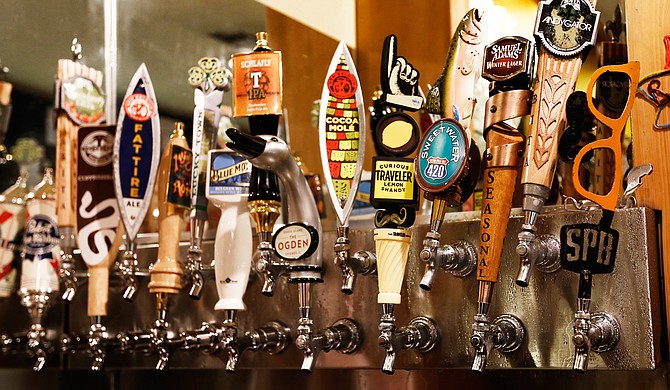 Sal & Mookie's New York Pizza & Ice Cream Joint (565 Taylor St., 601-368-1919) brings Jackson's beer aficionados and hops-loving hopefuls together with an MBA program—Master of Beer Appreciation. The points program creates an environment for beer admirers to meet and share knowledge.
As with all higher education, Sal & Mookie's MBA has a rigorous application process, which I'll gladly walk you through. Step one: Text "beer" to 601-910-6402. End of steps.
If you need more incentive than gaining a new drinking buddy, though, Sal & Mookie's MBA will give you your first beer of the week on the house. You'll also receive a link to your first "beer-ducation" lesson to welcome you to the program. You'll be on your way to your MBA in no time.
After enrollment, you'll earn points toward your MBA with every beer you buy at Sal & Mookie's (one for each dollar you spend) by texting your receipt's order number to the same number. You can also text "points" to check your progress.
Once you've earned 500 points, it's graduation day! You'll get a framed certificate of completion and a special T-shirt to wear with pride. Cap and gown rental is up to you. For more information, visit saland
mookies.com.