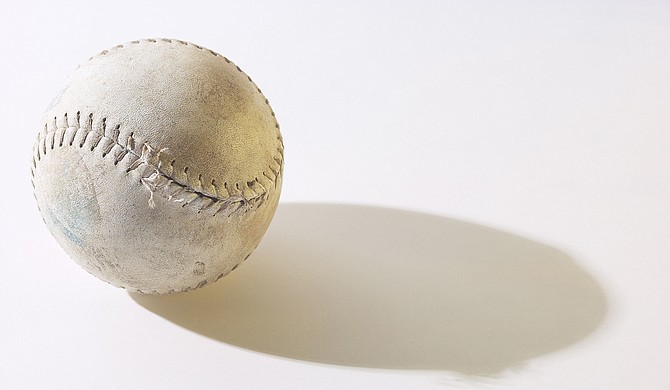 Sports can seem trivial in times of great tragedy. But after two recent events in Jackson, I'm more convinced than ever of their power to help heal in the painful aftermath.
Michael Darmond Johnson and Tait Michael Hendrix were superstar teammates on the baseball field. They played together on traveling all-star teams growing up. Johnson was a dazzling shortstop and leadoff hitter, Hendrix a feared all-around hitter and power pitcher. It was a special group, with Johnson and Hendrix as the quiet leaders. I was a cheerleading teammate and friend of both. To me, the collection of special talents making so many magical moments seemed to be the work of the divine. But the years have shown how God giveth and taketh away.
Both men went on to outstanding careers. Johnson starred at Murrah High School and won a state championship in basketball as the starting point guard before signing to play baseball at Copiah-Lincoln Community College. Hendrix starred in baseball and football at Jackson Preparatory School and went on to a historic All-American career at Millsaps College.
Both were leaders by brilliant example, as rock-solid off the field as they were standouts on it. Each was wired the same way: quiet and humble, but confident and ultra-competitive—the common traits of the great Mississippians.
Sadly, where the two connected in life, so too were they linked in death. Johnson and Hendrix were killed in automobile accidents on roughly the same day nine years apart—Johnson at the age of 18 in the early hours of June 5, 2005, and Hendrix, 27, in the late night of June 4, 2014. Two good ones gone, by the same fatal stroke. It was as though they had been put on Earth just long enough to show us how special life can be, and then taken away just as suddenly and similarly to hammer home life's fragility.
The loss of both at such young ages in such a manner is still hard to fathom. But the strength, love and courage I've seen in their remembrance has been a blessing that is also hard to describe. The setting for the memorials? Those same baseball fields.
Three years after Johnson's death in 2005, the Jackson City Council passed a resolution to rename the baseball field on Lakeland Drive in front of Smith Wills Stadium the Michael D. Johnson Memorial Field, in honor of Johnson, and a scholarship foundation in his name that awards money to college-bound Jackson Public Schools student-athletes. On Saturday, June 6, the fifth annual 5K Walk for Mike took place in downtown Jackson, ending with the presentation of a scholarship at the field.
After Hendrix' death in 2014, the Jackson Prep baseball community pledged construction of the Tait Hendrix Player Development Area, starting with an impromptu homerun derby and #TeamTait online campaign. Upon completion of the facility in early May, a full-scale, second annual Team Tait Home Run Derby was held at Patriot Field to dedicate the facility and raise additional funds.
Each event featured its share of tears but countless more laughs, hugs and high-fives. There we were, a decade after Johnson's death, and not a year removed from Hendrix's, together sharing fellowship around the baseball field again. Friends old and new, black and white, barbecued and played catch. Stories of good times and great plays echoed with the ping of the bats. Trophies and banners strung up like bunting affirmed those tales in colorful celebration.
Back at the baseball field again, families once and forever stricken with grief mixed a day of radiant goodwill into the journey. Nothing can ever assuage the loss of such great people at such a young age. We grieve and honor in a multitude of ways as time goes on. And the star on the diamond was only a glimmer of the light Johnson and Hendrix shined as people.
The baseball field brought Hendrix and Johnson together and brought out their best. Years later, it's where we come together again to mark the time and find strength and happiness in their remembrance.
Sportswriter Jon Wiener is the host and producer of "Home Cookin'" on ESPN 105.9 FM The Zone. He has a bachelor's degree in English and master's degree in broadcast journalism. Follow him on Twitter at @ESPNHomeCookin.
More like this story