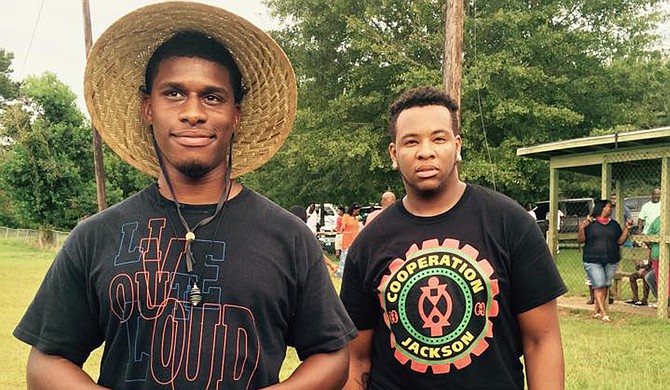 In the summer of 2012, Andrew Campbell took a bus up to South Dakota. He was going to spend the summer interning with an organic farm that raised crops for cooperatives and farmers markets. Before that summer, Campbell knew only one kind of tomato: red and roughly the size of your fist.
"(The farm) had this greenhouse dedicated strictly to tomatoes," Campbell said. The greenhouse held upward of 17 varieties at a time. He remembers yellow tomatoes with green stripes and green tomatoes with yellow stripes, black tomatoes and even pineapple tomatoes that could grow to the size of regulation softballs.
"All the products we raised were organic, so every day we had to maintain them," Campbell said. "There were no Weed Eaters. No spraying chemicals. We went in there every day and picked the weeds out, and then we harvested it by ourselves."
Campbell enjoyed the connection between the food he was working, selling and eating, so he decided to stay on after that summer.
In the winter of 2013, he decided to visit his family in Jackson for Christmas. His dad had been keeping him up to date on the growth in popularity of Jackson's new mayor, Chokwe Lumumba. When Campbell got home, he went to Jackson Rising, a community organizing training event that the Malcolm X Grassroots Movement put on. That winter, he said he fell in love with organizing.
Today, Campbell, 22, is a student of agriculture at Hinds Community College working with Cooperation Jackson's co-op structure. His background in sustainable farming is coming in handy as Cooperation Jackson plans its agricultural cooperative with hopes of increasing food security in the city.
"I think the co-op is just a better business model than what we see now," Campbell said. "What we have now is this hierarchical, corporate business model that leaves out the humanity of people. Doing work here, decisions are made on consensus. We talk about it. We learn what (we have) to offer."
More like this story