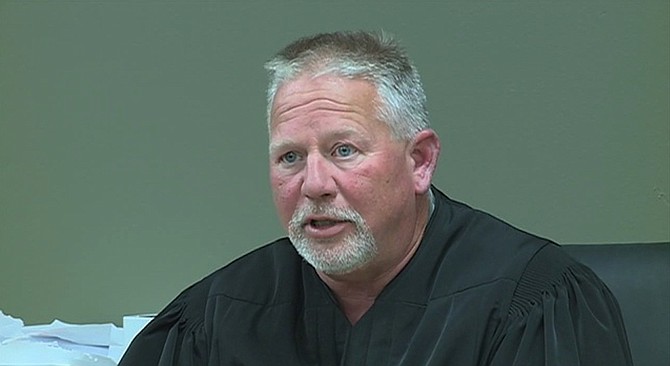 JACKSON, Miss. (AP) — A judicial watchdog commission is asking the Mississippi Supreme Court to suspend a Madison County judge recently arrested for simple assault on a vulnerable person.
The Mississippi Commission on Judicial Performance filed the petition Thursday with the court. The petition cites Justice Court Judge Bill Weisenberger for assaulting a mentally disabled African-American male at a flea market last May and using a racial slur. The male's name was not given.
The commission is asking that Weisenberger be suspended without pay.
Weisenberger was released on a $10,000 bond. If convicted on the felony charge, he faces up to five years in prison. Weisenberger has waived his arraignment and entered a plea of not guilty. His trial has been set for June 8.
In Weisenberger's response to the complaint, he denies the allegations.
Mississippi law defines a vulnerable adult as a person, whether a minor or adult whose ability to perform the normal activities of daily living is impaired due to a mental, emotional, physical or developmental disability or dysfunction, or brain damage or the infirmities of aging.
The formal complaint against Weisenberger also includes several counts of misconduct, including imposing an illegal DUI sentence against an African American in his courtroom, along with charging and jailing another African American for the nonexistent charge of "roaming cattle."
Weisenberger, in his response, denies assaulting or using a racial slur against anyone. He also said the illegal sentence was a mistake, and after recognizing the error, changed the sentence to 48 hours to serve.
Copyright Associated Press. All rights reserved. This material may not be published, broadcast, rewritten, or redistributed.