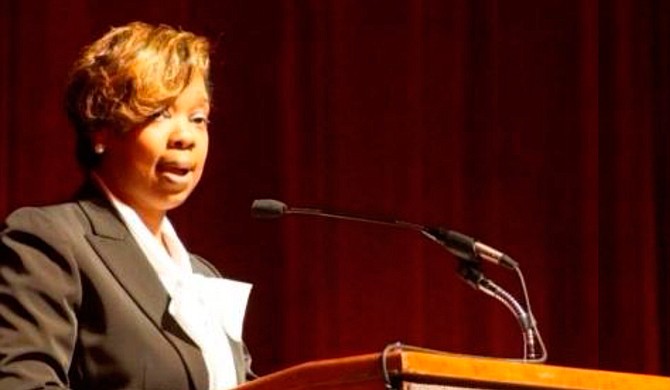 Monica Joiner, 35, is passionate about serving her hometown of Jackson, and she is not afraid to let you know it. She serves as Jackson's city attorney and oversees the risk management, litigation and transaction divisions, as well as the prosecutor's office.
"I love what I do. I really enjoy giving back to the community that really poured everything into me. Jackson is home," Joiner said. "I feel that we have to continue to pour (into) our community in order for it to progress."
Joiner attended Murrah High School and graduated in 1998. That same year, she went to Tougaloo College, where she majored in biology. While at the college, Joiner was actively involved in the Student Government Association and Pre-Law Society. She also served as the Alpha Kappa Alpha Sorority Inc. Gamma Omicron chapter president and was the first alternate for Miss Tougaloo College from 2001 to 2002. After obtaining her bachelor's degree in biology in 2002, Joiner moved to New Orleans to attend Loyola University for law school and graduated in 2005.
"I have always (aspired) to help others. I feel that I have a service heart, and once I really got into my major, I realized that I did not aspire to attend medical school," Joiner said. "I prayed about what should I do, then later took the LSAT. I applied to six law schools and was accepted to all of them with a scholarship."
Joiner returned to Jackson in 2005 and passed the bar in 2006, after which she began working in the Jackson city attorney's office. Her first position was deputy city attorney No. 1, then deputy city attorney No. 2. While the late Chokwe Lumumba served as mayor, Joiner was the city attorney for Canton. After Mayor Tony Yarber won the election, he appointed her as the city attorney for the City of Jackson.
The city attorney has an 8-year-old son, Shawne Joiner II, and a 10-year-old daughter, Morgan Joiner. She said she likes to rest and enjoy playing with her children when she is not at work serving Jackson.