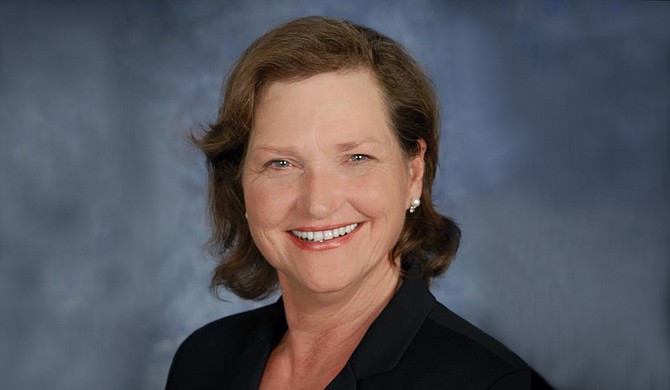 Vicki Slater always knew she wanted to be a lawyer, a path she started on as a legal secretary. She admits that back then, she had very few skills.
"Even my boss could type a lot faster than I could," she told a group of students at Millsaps College recently.
Slater went on to complete her education, attending the University of Southern Mississippi before transferring to Tulane University, where she earned her bachelor's degree and, later, a law degree.
"I felt like it was my calling as a lawyer to represent people, especially people who can't afford legal representation," Slater said.
Slater is elevating that message of populism in her campaign for the Democratic gubernatorial nomination. Dr. Valerie Short, a physician, and Robert Gray, a retired fireman, are also competing for the Democratic nomination.
Since announcing her candidacy in February, Slater has denounced the Republican leadership for a failure in health care for refusing to expand Medicaid; in job creation for facilitating the loss of 40,000 jobs that Medicaid expansion could create; and in education for not fully funding public schools.
"The Medicaid expansion is for working Mississippians," Slater said. "When we turn that money away, we are not saving the federal government any money."
Both the governor and leaders from the Republican-controlled legislature have prevented the expansion of Medicaid through expanded eligibility requirements or increased funding.
"The federal government is just dispersing it to other states," Slater said. "(The money) we turn away is going to sustain hospitals in other states, saving lives in other states. It's not Phil Bryant's tax money. It's not the Legislatures' money. It's our money. "
Slater also critiqued the trend towards privatization of responsibilities formerly left to government agencies, including the use of private firms to manage prisons.
Slater's comments came as the Mississippi Department of Corrections attempts to dismantle a federal consent decree at Walnut Grove Correctional Facility. This month, attorneys for prisoners argued that conditions at the prison have not improved since 2012, when a federal court ordered MDOC to improve them.
"My problem with private prisons is I think some functions are reserved for the government. A public officer running a prison (has a) duty to the taxpayers," she said. "(A corporation's) duty is to their stockholders."
Echoing the arguments of attorneys from the American Civil Liberties Union and Southern Poverty Law Center, who represent incarcerated people at Walnut Grove, Slater worries that profit-motivated companies might cut corners on necessities like food and security in order to make a higher margin of profit.
"That corporation is not bound to spend all of that money on the human beings that are supposed to be served by that government function," Slater said.
Support our reporting -- Follow the MFP.