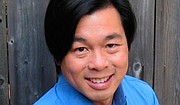 Last weekend, Greg and I spent the day with Reggie and Marie Dupre from Opelousas, La. Greg and Reggie had become fast friends at a wilderness excursion in the Rockies last summer. Having not met the Dupres, I wondered how we might get along. What would we—an inter-racial, liberal gay couple from San Francisco—have in common with a conservative, straight white couple from the heart of the Bible belt?
I was open but prepared for anything.
My concerns were allayed the moment we met. It began with hugs, laughs and a positive uptick in energy. These folks felt like my family! While our differences arose in conversation from time to time, our mutual affection and fast-growing bond knocked them aside. When we parted, we said we'd look forward to the next time, and we meant it.
Every day, I hear people calling one another out. Liberals call out conservatives, and the reverse is also true. It's a game of gotcha, where one side tries to shame the other in the hope of winning in the court of public opinion. My encounter with Reggie and Marie made me wonder about the benefit of such approaches.
When Starbucks CEO Howard Schultz announced "Race Together," an initiative to encourage employees to engage in conversations about race with customers, the company received a barrage of criticism from racial- and social-justice advocates.
While the initiative was imperfect, I applauded Mr. Schultz for doing something to address racism. "We leaned in because we believe that starting this dialogue is what matters most," Mr. Schultz said. In the midst of all the noise, the Race Together campaign was discontinued within a week.
Likewise, Ted Cruz, a Texas senator and presidential candidate, got slammed when he signed himself and his family up for Obamacare, the healthcare plan that he adamantly opposes.
And at the University of Oklahoma, where members of Sigma Alpha Epsilon fraternity engaged in racist chants, an onslaught of criticism hit the airwaves and Twittersphere.
While some might say that these folks deserved to be called out, what good does it do besides widen the gap of our differences? What if, when we encountered difference, we called people in?
In that spirit, my friend Eugene said, "Maybe this is an opportunity for Senator Cruz to learn that Obamacare works and is needed."
My friend Jackie said, "Expelling the boys in Oklahoma wasn't enough. We needed to invite them into a safe space and begin a conversation—'I did this because ...'—so they understand the impact behind their words and actions.
Two days later, I got a chance to take my own advice. Greg and I had just sat down for dinner at a restaurant in Jackson, Miss., when in walked two couples. The ladies, with their perfectly coiffed hair, were all dressed in black with gold jewelry and designer heels. Their men appeared in khakis, blue button-down shirts and blazers.
I began filling in blanks with an old story about "those southerners." Then I remembered Reggie and Marie, and how I might have made the same assumptions of them. I called myself out on my own biases and called in more edifying thoughts.
Water seeks integration. Drops become rivers, and rivers flow into lakes and oceans. Calling in reflects this aspect of water, ever flowing toward connecting to something larger than ourselves. It takes courage, faith and vulnerability to dive in and discover our common stories despite our differences. With their arms and hearts open, Reggie LaGrand and Marie Dupre—who some may say could not be more different than Greg and me—called us in.
That's how healing happens. One drop at a time.
Kevin Fong, who lives in San Francisco, is a nationally recognized and respected facilitator, trainer and speaker in leadership and executive development and organizational systems, philosophy and design. He was recently in Jackson to lead a session for W.K. Kellogg Foundation fellows. Visit elementalpartners.net.
CORRECTION: The original version of this column identified Reggie Dupre as Reggie LaGrand. This was an editing error, and the Jackson Free Press apologizes.
More like this story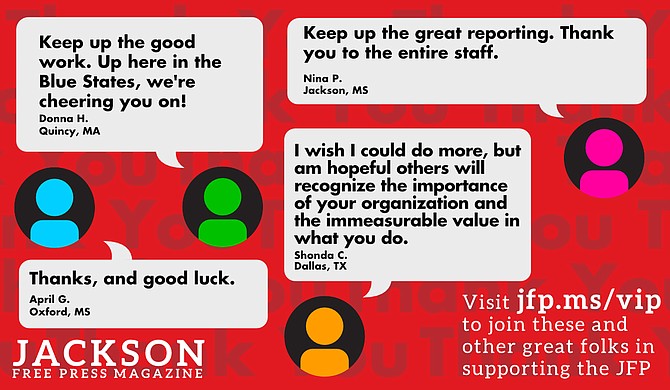 Thanks to all our new JFP VIPs!
COVID-19 has closed down the main sources of the JFP's revenue -- concerts, festivals, fundraisers, restaurants and bars. If everyone reading this article gives $5 or more, we should be able to continue publishing through the crisis. Please pay what you can to keep us reporting and publishing.