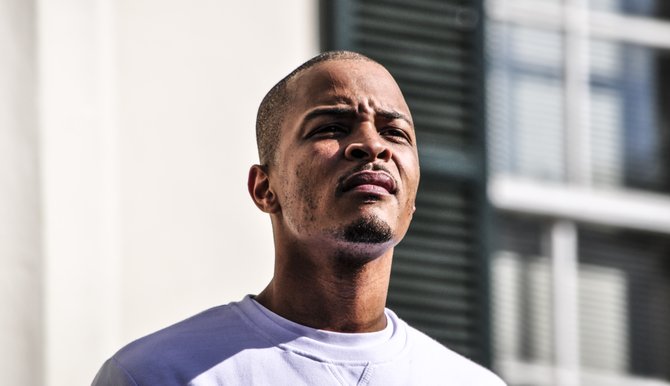 JACKSON — T.I. could have whatever he liked in Jackson today. After traveling to several Jackson schools to talk to local students, the rapper was given the key to the city.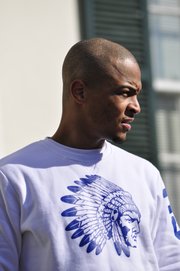 Representatives from the Hinds County Sheriff's Department and Jackson Police Department and Mayor Tony Yarber gathered at city hall to honor rapper T.I. 'Tip' Harris for his youth advocacy against violence.
T.I. has spoken to crowds of about 250 youths everywhere from Atlanta to Los Angeles, even while on house arrest amid encounters with the law. The rapper, who has earned three Grammys, galvanized Jackson students today with his message of safety and productiveness.
When he speaks, T.I. uses his rough past to urge young people not to make his mistakes. "If I can do it, and I can show them that it can be done, then there lies hope. There lies inspiration," T.I. said.
Yarber said the rapper's experiences make him an inspiration, and reminded the crowd at city hall that no one is perfect.
"The only reason I'm mayor is because I didn't get caught," Yarber said.
Local community activist Brad 'Kamikaze' Franklin was also in attendance, and spoke to those who opposed the decision to give T.I. a key to the city saying, "If y'all got a chance to see the faces of those kids in these schools today, you would understand."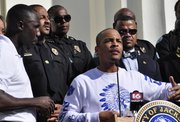 T.I. used the adverse opinions as motivation: "I can't really change everyone's opinion of me, but I can change me. Everybody don't catch on and they don't necessarily acknowledge change at the same time, but the good part is: I'm not doing it for them," T.I. said.
Hinds County Sheriff Tyrone Lewis presented a "Resolution of Respect" that encourages the recognition of those who have risen above challenges and those "who have had run-ins with the law but pay their debt to society and are now using their experiences to help young people achieve a life void of violence," Lewis said, referencing T.I.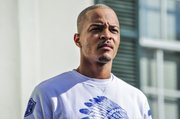 Yarber, who T.I. called "one of the most prolific mayors" he's ever seen, welcomed the rapper to the Jackson family, home to 175,000 citizens.
"At the end of the day it's not about grown folk, it's about the young people who he impacted today," Yarber said.
Other people who have received keys to Jackson include:
David Banner, hip-hop recording artist, 2013
Mustafa Poyraz, mayor of Kahramanmaraş, Turkey, 2012
Lebron James, professional basketball player, 2009?
Bishop Charles Edward Blake of Los Angeles, Calif., 2009
Howard Dean, former Vermont governor and presidential candidate, 2005
Pramukh Swami Maharaj, guru, 2000
Support our reporting -- Follow the MFP.