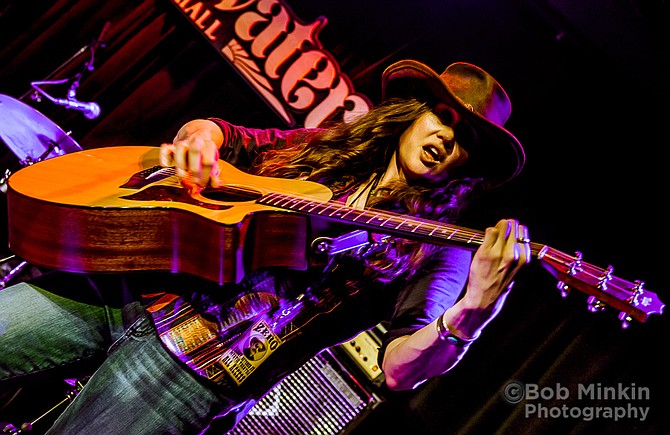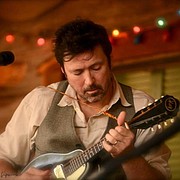 Millsaps College's Arts & Lecture series is known for featuring gifted speakers and talented artists, but on Monday, Nov. 24, the series steps into new territory with a focus on songwriting. Will Kimbrough and Lauren Murphy, both acclaimed musicians with strong southern ties, will host the event, discussing their craft and showcasing songs from their newest albums, Kimbrough's "Sideshow Love" and Murphy's "El Dorado."
Kimbrough and Murphy agree that one key ingredient to good songwriting is providing an escape, allowing the listener to transcend his or her situation, if only for a moment.
"I think all great songs definitely provide that release," Murphy says. "Even if it's a simple song about a singular idea or moment ... the reason it's good is because it has that power to take someone and transport them to another place for a few minutes."
While they concur on what makes a solid song, Kimbrough and Murphy take drastically different approaches to get there. Kimbrough says that writing isn't so much of a process for him anymore as it is awareness. Whether he's driving and listening to NPR or out on the town, Kimbrough is always ready to record lyrics on the spot via his phone and email them to himself. Rhythm and melody usually come later.
"Some people really need a process. They need their tea and lucky notebook," he says. "I have never had that luxury. At some point I had to decide that I was going to write a song and record it with my 3-year-old in the room."
Murphy, on the other hand, thrives on meticulous organization, which she attributes to her time studying English at Louisiana State University from 1990 to 1993. For her, it begins with stream of consciousness journaling and then sifting through the pages to pull out gems that will morph into the first lyric of a song.
Kimbrough, an Alabama native, and Murphy, originally from Louisiana and living in Apple Hill, Calif., believe that southern songwriters are a special breed, due in part to a strong history of oral tradition, often rooted in suffering and tragedy.
"The key is the African influence. Everything comes out of that. ... Storytelling combined with the collision of all these cultures has created this southern thing," Kimbrough says. "Take someone like Bob Dylan: He really wants to be a hillbilly or Delta blues singer. He wishes he was Robert Johnson, Bo Diddley, Chuck Berry or Woody Guthrie."
Kimbrough and Murphy advise songwriters to trust the process that works best for them. And for southern songwriters, be grateful for the inspiration around us.
"I didn't realize how spoiled I was growing up to have B.B. King, 
The Meters and Buddy Guy playing down the street from you," Murphy says.
"You are from where the music is from. Look around and pay attention," Kimbrough says. "You can never get to the bottom of this treasure chest. ... Unless you run screaming from it and try to avoid it, you're going to have it in your music."
Will Kimbrough and Lauren Murphy perform and lead the Arts & Lecture series at 7 p.m. Monday, Nov. 24, in the Ford Academic Complex at Millsaps College (1701 N. State St., 601-974-1130). Tickets are $10. For more information, visit millsaps.edu.