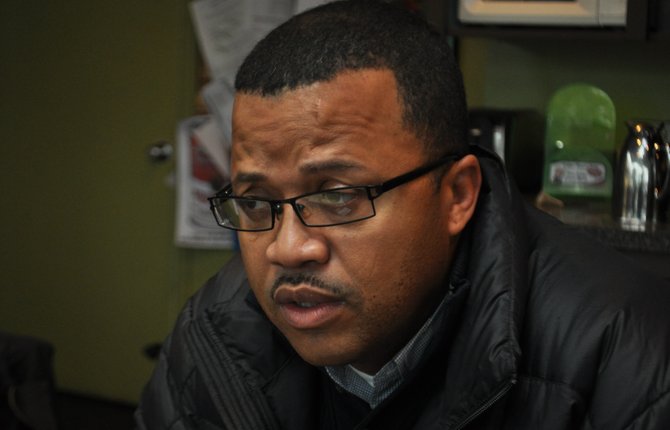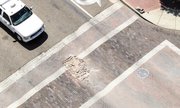 During his campaign for mayor, Tony Yarber said he was the candidate best situated to hit the ground running on Day 1. That appears to be the case based on his early moves, which has included moving out political appointees of late Mayor Chokwe Lumumba and bringing in his own, and announcing several infrastructure - upgrade initiatives.
Speaking May 14 at the monthly gathering of Jackson 2000, a civic organization that promotes racial understanding, Yarber said he plans to launch a "pothole blitz" on city streets as well as a capital-improvement campaign in the coming weeks. The pothole project is set to launch within the next three months to address all potholes and utility cuts.
The city's pothole problem has long been a source of stress for many Jackson motorists. Many Jacksonians must deal with the high prevalence of these pain-in-the-ass potholes on a daily basis, so most people are forced to either reroute to their destination, which is time-consuming, or simply deal with the dangers of hitting or dodging the street cavities.
Since most people choose the latter, it can be easy to forget just how easily potholes can damage vehicles.
Tom Burgess, owner of Putnam's Automotive Services in Jackson, explained that potholes can cause the wheels to bend, tires to puncture and the occasional accident. However, he says that the long-term effects of hitting potholes regularly can be both dangerous and costly.
"It can cause an accident, but most of the time, it's just going to do damage," Burgess said.
"Most of the short-term effects are going to be obvious, and you're going to pick up on them. In the long term, it can knock your front end out of alignment and you will not know that. With it out of alignment, it's going to make your tires wear unevenly. Once your tires start wearing unevenly, they develop a wear pattern that you cannot stop. Pretty much, it'll cost you a set of tires."
Echoing something he often said on the campaign trail, Yarber restated his commitment to transparency by making all city projects trackable on the city's website. In addition to the pothole campaign, Yarber said that the city would soon launch a capital-improvement campaign fundraiser to primarily focus on improvements to Capitol Street, the Jackson Zoo and Livingston Park.
Ward 4 Councilman De'Keither Stamps said that although the project is still in its early stages, he envisions that West Capitol Street and Interstate 220 will become a zoo-themed passageway that captures tourist attention.
"I want to turn Capitol Street into the zoo's corridor. We have to accentuate our assets for economic development and for quality of life, and the zoo is definitely one of them. That's why I fought so hard to save the zoo," Stamps said.
"Imagine turning off of (U.S. Interstate) 220 and seeing lions and tigers and bears. When you go to Disneyland, you know what you're going to go do. When you come across I-220, I want folks to know that that's how you get to the zoo."
The Commissioners
Keeping with a promise to restructure the city's organizational chart, Yarber created two commissioner positions—one for public safety and another for quality of life—under the direction of the city's chief administrative officer.
Yarber stressed that these commissioners would not have supervisory authority over employees, but would instead oversee the flow of information between city departments and the mayor's office.
"I don't want my police chief involved in grant writing," Yarber told the gathering. "I don't want my police chief involved in anything but fighting crime."
City officials say the commissioners, who will officially be considered deputy chief administrative officers, will act as liaisons between the mayor and city departments to address workflow and efficiency.
Of Crisler specifically, Yarber said at a press conference on Thursday that "his job will be to organize (and) coordinate the efforts between, not only law enforcement, but our local public safety efforts," which includes the Jackson Fire Department and other emergency services.
Shortly after Yarber was sworn in as mayor in late April, rumors circulated that Crisler would join the administration as either chief of staff or CAO; those appointments went to Jackie Anderson-Woods and Gus McCoy, respectively. On Wednesday, May 14, Crisler's son, Rashaad, announced his candidacy for Ward 6 councilman, the position his father and Yarber formerly held.
The elder Crisler is a veteran of Jackson-area government and politics. In recent years, Crisler has unsuccessfully run for Jackson mayor, transportation commissioner and state Senate.
A retired major with the U.S. Marine Corps, Crisler also worked for the Hinds County Sheriff's Department for 17 years and served as police chief in Utica.
Yarber also ended speculation that he might replace Jackson police Chief Lindsey Horton, whom late mayor Chokwe Lumumba appointed last summer and has the respect of both the JPD rank-and-file as well as members of the community.
"We want to put to rest any rumor about there being any change that will happen at this time with our police chief," Yarber said.
"We want to let you know that Lindsey Horton is the chief of police of the Jackson Police Department. It is the position of this mayor that this police chief will be able to carry out the new initiatives that will lead and take crime fighting to a new level in this area."
As of press time this week, the city had released neither a timeline nor a nominee for the city's quality-of- life commissioner position.
Support our reporting -- Follow the MFP.