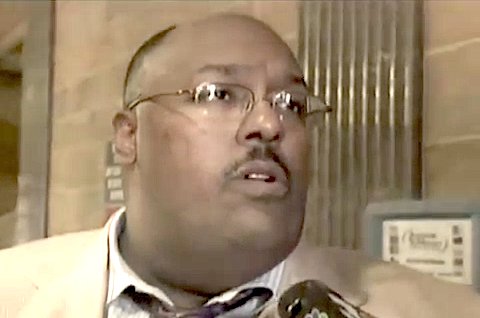 Precious Martin, a prominent Jackson-area attorney, died yesterday in an accident. His 10-year-old son remains hospitalized, according to media reports.
WAPT reports that Martin was riding a four-wheeler Sunday evening near his home in the Bridgewater subdivision when the vehicle flipped several times.
Martin's son, Daniel, was taken to University of Mississippi Medical Center, where his condition was unknown as of this morning.
An Edwards native, Martin was part of a high-profile legal family that includes his younger brothers Kenya, Deshun and Warren Jr., who are triplets. Martin's wife, Crystal, is a staff attorney at his Jackson law firm and was formerly the attorney for the Hinds County Board of Supervisors.
Precious Martin handled part of a $1.2 billion class-action lawsuit against the federal government for denying USDA benefits to African American farmers between January 1983 to January 1997, among other civil-rights cases.
Martin's handling of civil-rights lawsuits sometimes drew rebuke.
Last year, when the Southern Poverty Law Center's Hate Watch Blog informed Martin of a Hattiesburg blogger's racist and anti-Martin rantings, Martin said: "I can't understand why this guy hates me so, and I don't even know him. He hates me for the work I'm doing, trying to make the community a better place, and I just don't understand that."
In addition, Martin was the outspoken host of a radio program on WMPR and donated to Democratic political causes and candidates.
In the most recent Jackson mayoral race, Martin founded a political-action committee that ran TV ads ostensibly opposing the candidacy of now-Mayor Tony Yarber.
Martin was also an ally of U.S. Rep. Bennie Thompson, who is from Edwards' neighbor town of Bolton.
In a statement this morning, Thompson said: "I am deeply saddened by the loss of my dear friend, Precious Martin. Having known Precious since he was a child, his passing is especially difficult for my family and me to process.
"We will continue to pray for strength for his wife Crystal, his family and for the speedy recovery of their young son. Precious was a one-of-a-kind person who dedicated his life to improving our community. He will be missed."