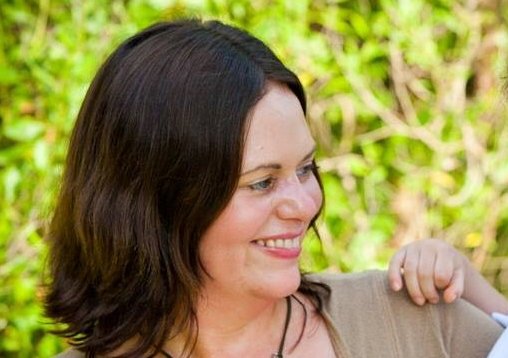 When Amanda Holder speaks out to raise awareness about autism spectrum disorder, she does so from personal experience. The Brandon native's son was diagnosed in 2011, but not before Holder expended considerable effort. When she expressed concern over her son's lack of eye contact and babbling—two early warning signs of autism in infants, The Centers for Disease Control describe—at his 12-month checkup in 2010, the pediatrician dismissed those concerns.
After voicing concerns again at his 18-month checkup, and receiving the same response, Holder refused to accept that answer. Over the next year, she sought a second opinion, which included a few emotionally wrenching visits with a neurologist. At the neurologist's suggestion, Holder read the poem "Welcome to Holland" by Emily Perl Kingsley, which is about having a child with a disability.
"I read it, and I got it," Holder said. "The next time I met with the neurologist, I was finally able to say the words aloud. I said, 'My son has autism. But that's who he is.'"
Holder, 33, admits that her initial fears were compounded by her lack of understanding about the condition.
"I was uneducated about it. I didn't know about the spectrum. I thought it was this one thing, and if you had it, there was nothing you could do about it," Holder said.
Holder felt a sense of grief as well. As the only child of two parents who expressed pride in her educational accomplishments, Holder, who has a Master's of Business Administration from Belhaven University, had held similar expectations for her son.
"I had plans, ideas," Holder said. "So I had to change those plans, and grieved for that."
But Holder channeled that grief into action.
In November 2012, Holder created the blog "All About Boog," the title of which references her son Lucas' nickname. She began the blog as a way to help other parents of autistic children by sharing her experience.
"When I started blogging, I said I wanted to be truthful," Holder said. "I'm not this mom guru. There are days I cry, where I'm frustrated. If I don't have that honesty, what good am I doing?"
Parenting.com featured Holder's blog in April along with a do-it-yourself craft project she completed for Autism Awareness Month. In addition, her increased online visibility stemming from the blog led to others asking Holder to review a book and an internet-based game geared toward autistic children. She also speaks free of charge to groups about autism, and has given speeches at Hinds Community College and the Mississippi Special Needs Symposium.
Holder says that the early intervention therapy her son received prior to age 2 has helped immensely, including with his socialization skills. She also has high praise for the Mississippi Center for Behavioral Sciences, which provides her son with the specialized education he needs.
"It makes him happy when he shows us these new things he can do. It's so heartwarming," Holder said of her now 4-year-old son. "We have goals just like any other family. They're just different."
Holder and her husband, Bryan, have been married since 2005.
While one of the biggest rewards for Holder has come from hearing how her blog has helped other parents of autistic children, she also expresses how valuable the connections with other parents have been to her, especially in terms of learning more about autism. She hopes to see her blog become more popular, not for personal gain, but so that she can reach more people.
"If I can help someone to not be as terrified as I was, then all of this wasn't for nothing," Holder said.
Recalling those initial dismissive responses to her concerns over her child's development, Holder stresses to parents the importance of following their instincts when they feel something is wrong—especially in the case of autism, where early intervention can make all the difference.
"A mother knows her child better than anyone will know that child," Holder said. "You are the best advocate and may be the only advocate for your child. If you don't push, no one else will."
Read Holder's blog at allaboutboog.com.