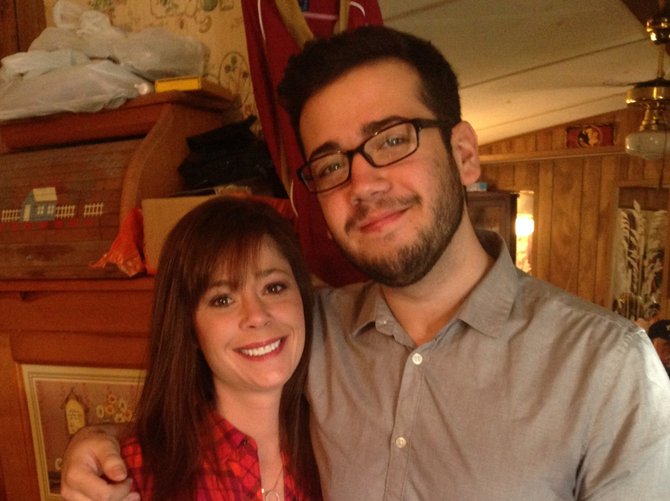 My mom is a sigher. On any given day, she would walk in after work, sling her leather purse onto the kitchen counter and let out a heaving sigh that would shake the house. I would look in the laundry room to make sure I had indeed folded the clothes as my chore list instructed me to before I would ask, "What's wrong?"
"Nothing. I'm just tired," she would reply breathlessly.
She's a single mom, the mother of two twin boys. She has a gay son in college. She pays a hefty mortgage by herself and makes just enough money to peek over the poverty line. She married a man with an alcohol problem and married another man who was emotionally abusive. Her mother had mental problems.
I would say, yeah, she's pretty tired.
Growing up in rural Saltillo, Miss., my mom was a quiet, shy girl who received good grades and listened to hair metal bands such as Poison and Whitesnake (both she's seen in concert). And yes, she does know every word to every Guns N' Roses song.
My mom got pregnant with me during her senior year of high school. Amidst the name-calling from her peers, she still graduated at nine months pregnant, walking across the auditorium stage, diploma in hand and baby in belly. I always say I graduated twice.
From then on, my mom, like most single moms, faced way too many hardships. It's difficult for a single parent to make it own his or her own. The U.S. Census Bureau reports that half of single-mother families have an annual income less than $25,000, compared to the $78,000 a married couple makes on average.
But she makes it.
With her magical mom powers, she manages her own household by herself, thank you very much. Even with financial stress on top of emotional stress on top of being-a-mom stress, she somehow still manages to raise three pretty fantastic kids. I'm tooting my mom's horn. Toot toot.
We grew up together. She fostered my love for cheesy teen entertainment (I also wondered if I was named after the "Saved By The Bell" character, Zack Morris) and my penchant for blasting ZZ Top songs as loud as the speakers will go.
She was always there for me, never giving me weird looks when I would tell her that I wanted to be a writer or that I wanted that new Destiny's Child CD. She would buy me journals, and then let me dance around to my favorite girl group.
I will never forget the moment I came out to her. It was my sophomore year of high school. I was sitting in the kitchen flipping through a penny shopper. My mom was across from me, leaning on the counter as I told her how the kids at school made fun of me.
"Well, what do they say?" she asked defensively, a ferocious mother lion in action.
"They say I'm fat ... and they call me gay," I said, ashamed.
"Well ... are you?"
I couldn't look up from that penny shopper. I wasn't interested in used lawn mowers or getting a free puppy. I was scared because I had waited for this moment for a long time—to finally tell my mother that I was gay.
"I'm bisexual," I lied. Let's be honest, I was full-out gay. Her brown eyes filled with tears and she said: "I always knew. But I love you no matter what." We hugged, and the amount of love I felt was unbearable.
It's that kind of love that keeps me going, that keeps me growing, that makes me a lover. Even though my mom has experienced things no one should ever have to go through, her spirit and her love are not broken. She always made me feel like I belong in the world, always told me to be myself and to be proud of everything I've accomplished. And I've accomplished great things with her voice in the back of my head saying, "I'm so proud of you."
She may be proud of me, but I am way more proud of her. You go, Momma.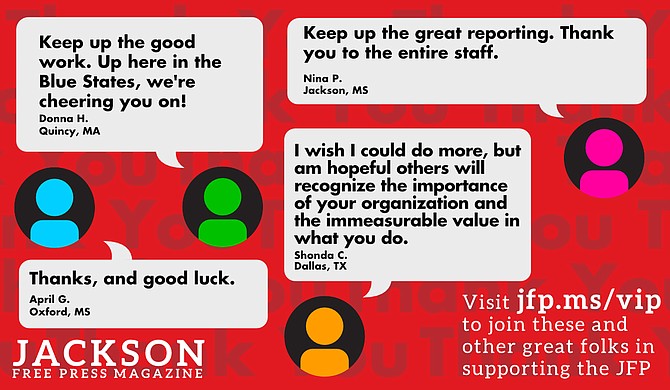 Thanks to all our new JFP VIPs!
COVID-19 has closed down the main sources of the JFP's revenue -- concerts, festivals, fundraisers, restaurants and bars. If everyone reading this article gives $5 or more, we should be able to continue publishing through the crisis. Please pay what you can to keep us reporting and publishing.