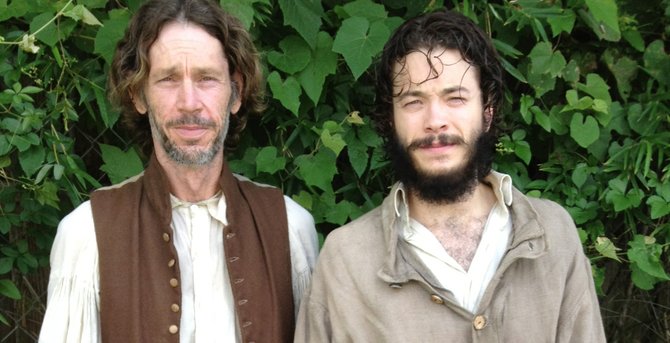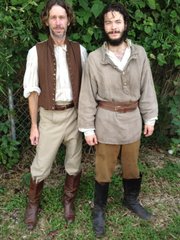 "Whenever I hear anyone arguing for slavery, I feel a strong impulse to see it tried on him personally." —Abraham Lincoln
These words are emotionally biting; I feel my teeth tighten after I recite them aloud. Can you imagine an America with such blatant racial slavery today? The closest we come to the historical horror is through the arts—books, art and films, such as newly crowned Academy Award Best Picture winner "12 Years a Slave."
This cinematic masterpiece has overtaken "Saving Private Ryan" as the most gut-wrenching and stirring film I have seen to date. Watching was nothing short of a journey—engrossing and unforgettable. This emotionally charged epic consumed me.
There, sitting alone in the theater auditorium while enduring a visual bombardment, was my "12 Years a Slave" apex moment. But months prior, in the hot New Orleans summer of 2012, I had the opportunity and privilege to work on the film. Unfortunately, the gig lasted less than three weeks, but that short time was an awe-inspiring experience. Due to my bearded look, the filmmakers cast me as an overseer in two scenes, shattering me out of my comfort zone.
Surrounded by production-placed cotton and sugarcane, they gave me a prop whip and directed me to snarl, grunt and shove at extras playing slaves. Racial slurs were plentiful to ensure realism. Everyone participating knew what they had signed up for; it was a team effort to be comfortable, creative and authentic. Unlike the main actors, we easily dropped our character mentalities during the breaks. We bonded over spirited conversations, and I forged friendships with people I would have otherwise never met.
I witnessed firsthand Michael Fassbender's portrayal of the maniacal and sadistic Edwin Epps. Fassbender's methodical acting was brilliant; his onscreen intensity did not deviate between takes or during breaks and camera setups. I would be lying if I said I wasn't a bit freaked out by him and how he maneuvered within an adrenaline-induced fog. I knew I was amidst award-winning-caliber filmmaking, but not in my wildest dreams did I think I was experiencing cinematic history.
A timely emergence into Hollywood's historic void of slavery-themed films, "12 Years a Slave" is ripped from the pages of Solomon Northup's autobiographical odyssey, first published in 1853. It is a living testament of courage and service to those who fought to stop the immoral injustice to human dignity. While it did not explode monetarily at the box office, the film certainly resonated with those who braved its story.
As there are few scenes without Solomon (played by Chiwetel Ejiofor), he is squarely the focus; however, I believe the film does an excellent job with showing how supporting figures—mainly the white characters—differently handled, promoted and mitigated slavery in the south. Most notably is Benedict Cumberbatch as William Ford, a plantation owner who presents a conflicting duality between compassion and weakness.
Patsey (played by Lupita Nyong'o) is a character exemplified by the harshest brutality. Newcomer Nyong'o's performance is genuinely riveting, and her Best Supporting Actress Oscar is well deserved.
When it comes to the Academy Awards, I truly believe "12 Years" is artistically superior to the other Best Picture nominees. But the film also doubles as a historic homage and political statement. In 2014, when President Obama serves in office while racial injustices linger, I am not surprised "12 Years a Slave" took home the top prize at this Sunday's Oscars. The Academy's membership usually rewards epic films that it believes will stand the test of time. This year they did just that, and rightfully so. If you have not already, I implore you watch this film.
Support our reporting -- Follow the MFP.