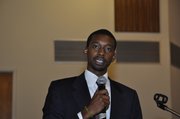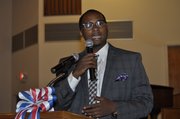 While everyone was consumed with the Republican primary for U.S. Senate, Ward 6 voters are deciding who will represent them on the Jackson City Council on Tuesday, July 1.
Upon Tony Yarber's election as mayor, his seat on the city council representing a huge swath of the city's south side—which has served as a launch pad for a number of mayoral hopefuls—opened up and attracted a wide field of candidates that is now whittled down to two men.
Tyrone Hendrix and Dennis Sweet IV, who emerged from the field of eight candidates on June 17 to force a runoff, each boasts strong credentials.
'Sweet' Plans
Born in Washington, D.C., Sweet grew up in Chicago and Jackson. The 31-year-old works as an associate at his father's law firm, Sweet & Associates, specializing in civil litigation, civil rights, personal injury, medical malpractice, premises liability and criminal defense. He has practiced law in Mississippi since 2008.
Sweet would like to market south Jackson to development companies and create more educational and training opportunities for residents.
"We have to ensure that there is training for the jobs for the residents of the ward," Sweet said in an interview.
"We need to make sure that the ward is zoned to develop businesses. We need to make sure that we expand the zones for the new market tax credit to allow more businesses and jobs to come into the ward."
In addition, Sweet has worked as an adjunct professor and volunteer pre-law adviser for Tougaloo College, where he earned a bachelor's degree in 2004.
He received his law degree at Thurgood Marshall School of Law in 2008 and his LL.M. from George Washington University Law School in 2011.
In Jackson, Sweet grew up in the area now known as the Rolling Hills subdivision in southwest Jackson. During his adolescence, he alternated between living there with his father and with his mother in Chicago. He has resided in Ward 6 on Scanlon Drive since October 2013 with his daughter, Sydney.
Call Tyrone
Tyrone Hendrix, 31, has been deeply involved in local politics for a number of years.
Hendrix is a longtime Democratic Party operative who helped manage Jonathan Lee's mayoral campaign last year and worked with Regina Quinn in the recent special mayoral election. He also served as the deputy campaign manager for Hattiesburg Mayor Johnny DuPree's 2001 gubernatorial bid.
He worked on campaigns for Sen. John Horhn in the Democratic primary, and he worked on Harvey Johnson Jr.'s campaign in both the 2009 runoff and general election for mayor. In 2008, he worked on Barack Obama's presidential campaign.
Hendrix served as the state director for Organizing for America, a grassroots advocacy group affiliated with the Democratic National Committee. He attended Jackson State University, receiving a B.S. in psychology in 2006 and an M.A. in political science in 2008.
Hendrix grew up on the corner of Hospital Drive and Raymond Road as well as the area near the corner of McDowell Road and Raymond Road. He and his wife, Ercilla Dometz-Hendrix, run a political consulting firm, Hendrix & Dometz Organizational Solutions.
The family currently lives in Ward 6 on Holyhill Drive with their children, Farah and Tyrone II.
Hendrix says that Ward 6 residents should have the strongest say so in which businesses move into the area. He has said that he wants to help organize community meetings to determine these types of businesses. He also has said that he wishes to work with other Council members who represent parts of South Jackson to develop a South Jackson Economic Development Plan.
The Hot-Button Issues
Ward 6 represents a bit of a campaigning challenge in that most of the ward is residential and lacks opportunities for traditional commercial development, a common theme of candidate stump speeches. However, Sweet and Hendrix are appealing to a number of other issues that are near and dear to south Jacksonians.
For example, as the men have campaigned, many residents have grumbled about the crime rate in the ward. Even with the city's crime rate for major crimes going down in the last two years, Ward 6 occasionally sees spikes in violent and property crime.
Recent COMSTAT data from the Jackson Police Department indicates an increased percentage in Precinct 1 in the year-to-date averages of auto theft, business burglary, grand larceny, armed robbery, carjacking and rape.
Hendrix has spoken about the need to strengthen the relationship between neighborhood and apartment crime watch groups and the Jackson Police Department. His "All Eyes on the Streets. All Ears to the Ground" campaign encourages neighbors to look out for each other by using technology to better connect them.
He also said he would like to provide more resources for community and youth organizations and identify areas within the ward that need better lighting to deter criminal activity.
For his part, Sweet said that he would prefer to look at procedures to tear down dilapidated houses and buildings to rid the area of people who may be squatting in the structures. He also said providing more economic-development and job opportunities to the ward will help prevent those who resort to criminal activity to survive.
Sweet also advocates for providing more extracurricular activities as well as ensuring more educational opportunities for kids, which he says will make students excited to go to school.
Building Up Ward 6
The city and ward's infrastructure has also been a hot topic at recent candidate forums.
Hendrix has said that he wants to "stop the quick fixes" for the area's potholes. He says he will help find funding for more advanced technology that will provide more permanent fixes for the streets.
"We've seen our roads deteriorate into, really, just crumbling pieces," Hendrix said in an interview. "On a lot of our streets, we can pick up the pavement with or hands, and that's just not something that south Jackson residents deserve."
Sweet said he would like to meet with local developers to find out their plans for the ward and then integrate those plans into future plans for the area's infrastructure. He also promised to bring infrastructure issues to the attention of department heads and hold them accountable.
The runoff election will be held Tuesday, July 1.
Polls will be open in Ward 6 from 7 a.m. until 7 p.m.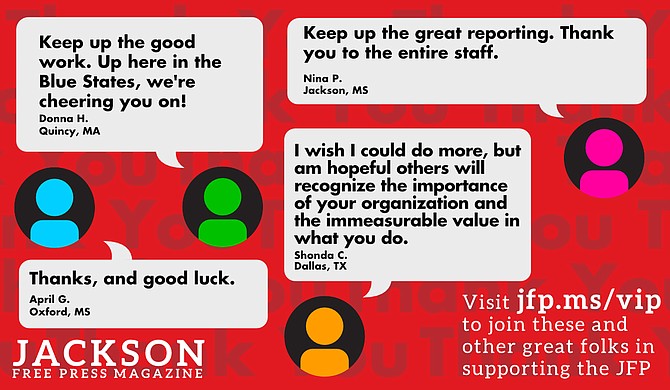 Thanks to all our new JFP VIPs!
COVID-19 has closed down the main sources of the JFP's revenue -- concerts, festivals, fundraisers, restaurants and bars. If everyone reading this article gives $5 or more, we should be able to continue publishing through the crisis. Please pay what you can to keep us reporting and publishing.