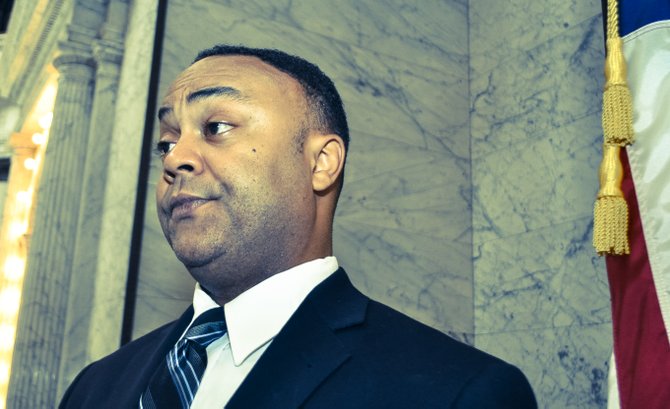 JACKSON, Miss. (AP) — An investigation shows a county employee let three tea party members into the Hinds County Courthouse after everyone went home election night, according to District Attorney Robert Shuler Smith.
"I can confirm that it was a county employee," Smith said Monday in a statement. "There is at least one reason why there is no burglary charge as originally was suggested in the very beginning. It's because they were allowed inside by an employee of the county."
Smith would not identify the employee involved. Smith said his investigation is almost complete.
A staffer for state Sen. Chris McDaniel's U.S. Senate campaign and two other McDaniel supporters were locked inside the county courthouse the night of the June 3 primary election night. McDaniel, incumbent Sen. Thad Cochran and a third candidate were vying for the Republican Party nomination. Cochran and McDaniel are in a June 24 runoff.
Scott Brewster, Janis Lane and Rob Chambers were found inside the courthouse. They reportedly entered sometime shortly after 2 a.m. and, after realizing they were locked in, called for help.
Brewster is McDaniel's campaign coalition coordinator, Lane is president of the board of the Central Mississippi Tea Party and Chambers is a consultant with the Mississippi Baptist Christian Action Commission.
Noel Fritsch, spokesman for McDaniel, has said the three went to check on why some precincts hadn't been counted.
Smith said looking at courthouse security is warranted after the incident because of the numerous delicate files stored in the courthouse, including those in his office.
Copyright Associated Press. All rights reserved. This material may not be published, broadcast, rewritten, or redistributed.
Support our reporting -- Follow the MFP.