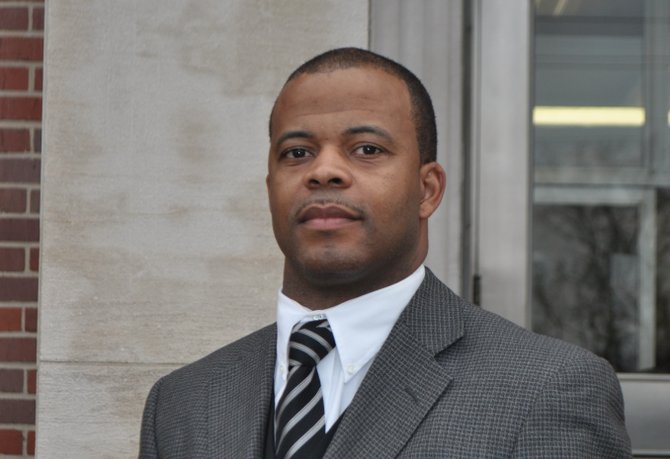 In the time you've lived in Ward 6, how has it changed—for better and for worse?
Ward 6—from the time I've resided in Ward 6—has pretty much been stable. We haven't had any increases in criminal activity over the past eight years. Most of the homeowners still reside in a lot of the area. I think most of the businesses, we haven't lost too many major businesses in that area over the past right years, so in my opinion.
There are statistics that state that crime is on the decrease over the last couple of years. But in the area where I live I live over on Castle Hill Drive, we haven't had many issues with respect to crime over the years. But I think the area is pretty stable, but there is room for growth.
What's a vote the city council has taken in recent years that significantly affected Ward 6? Did you agree or disagree with the vote of the council member at the time? Why?
I think one of the votes that has significantly affected Ward 6 is the vote that involved the water-rate hike. Although we didn't have a vote, I think it was very important to know our councilperson's (Tony Yarber's) position on the water increase at that (time). … But it was a very important vote during that time and it has significantly not only impacted residents of Ward 6, but residents across the city. And I think it was important for the people in the area to just know the councilperson's position on it and why he would have said yea or nay.
What is currently the most significant issue in front of the council with respect to Ward 6?
Stabilizing south Jackson is, in my opinion, one of the most important issues. South Jackson is primarily residential although there are existing businesses who have been loyal to the area. A lot of businesses have remained, so continuing to stabilize Ward 6. Making sure that the unkept properties are cut—if (there) are any that need to be demolished that they are destroyed, making sure the neighborhood associations are active and that the crime watch associations area active and people are engaged. And making sure we stabilize Ward 6 and try to maintain the existing businesses that already exist there and, when there is opportunity create ordinances that are business-friendly, to attract new business in the area.
If you obtain the position, what would be your main priorities during your first few weeks on Council?
During the first few weeks of my tenure as Ward 6 councilman, it is very important that we organize. We organize the neighborhood associations. We organize the neighborhood watch associations.
It's very important that I create a relationship with all of the existing businesses that are in the ward. Because what's important to me and what's important to the residents in Ward 6 is that we maintain and improve where we are. There are some disappointments in Ward 6, and there are some residents that are happy with some of the things that have occurred over the past few years.
So, I'm all in favor for strong, and I really mean strong, law enforcement presence in Ward 6. I'm in favor of ordinances that are business friendly. So, it is very important during those first few weeks and first few months that we organize in South Jackson because this seat isn't about Robert Amos or any other candidate, it's about the people in Ward 6.
The only way that a person would realize that they have to be in touch with Ward 6 itself, so we would organize, reorganize, make sure crime watch initiatives are intact, make sure the neighborhood watch associations are intact.
Ward 6 is compromised of many different areas. We can't just have one meeting for the whole ward. We have to have several meetings that address different issues from different issues that are located in Ward 6, so I would have to meet to organize and find out the needs of those residents and businesses in the area. After finding the needs and concerns of the residents and businesses in the areas, we would have to act on it. We would have to go to City Hall and prioritize funding, prioritize other measures to improve Ward 6.
When Mayor Tony Yarber served in the Ward 6 seat, he talked how economic development was one of the greatest challenges for the area since it is mostly residential. What are your plans in regard to economic development for the area?
I think the most important aspect for economic development in the area will be to maintain the existing businesses that are already here. It's a challenge, and I agree with our former councilperson but it's not an excuse not to try to attract any new businesses. You don't want to lose the existing businesses that are already there, but we got to continue to look to create more incentive and more ordinances that may be business friendly, and we have to do a better job of continually decreasing the crime in the area.
Because as being a business owner, that is one of the major issues about will I succeed in the area or will I be safe in the area. So we definitely have to continue to decrease the numbers. I understand crime is on the decrease in Ward 6, but we got to continue to decrease the crime that is happening in Ward 6. With doing that and stabilizing the neighborhood and cleaning up the neighborhoods and making it look more presentable, I think it might attract more businesses in the area.
More like this story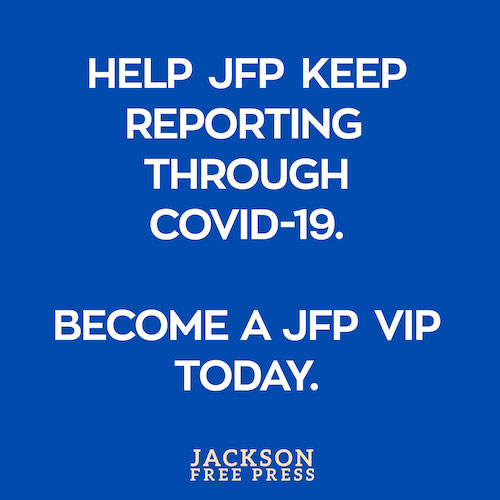 COVID-19 has closed down the main sources of the JFP's revenue -- concerts, festivals, fundraisers, restaurants and bars. If everyone reading this article gives $5 or more, we should be able to continue publishing through the crisis. Please pay what you can to keep us reporting and publishing.