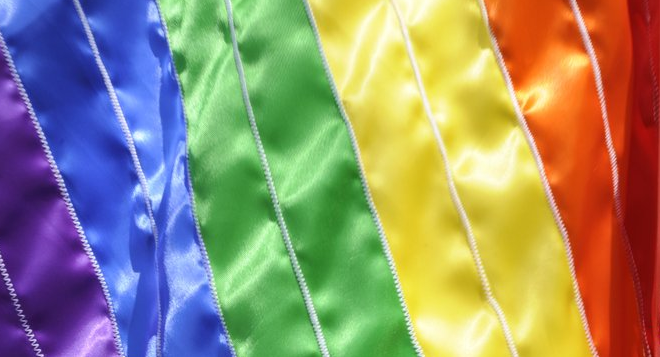 JACKSON — The Jackson City Council is expected to vote at today's 10 a.m. meeting to become the eighth city in the state to pass a resolution that supports equality for all citizens, including the LGBT community.
No. 36 on the council's agenda for the June 3 meeting states simply: "Resolution supporting equality for all citizens of Jackson, Mississippi. (Priester, Tillman)" Ward 5 Councilman Charles Tillman is one of the older members of the council, who also acts as president. Melvin Priester Jr., of Ward 2, is one of the younger councilmen, who serves as vice president.
One of the top questions asked at debates and forums during the recent special election for mayor was if the candidates would support an LGBT resolution for the city of Jackson. Priester, who ran for mayor, said during his campaign that he opposed discrimination of any kind. He also said he was working to create a human-rights commission that would help protect a variety of people.
"I am opposed to discrimination, whether it's against black people, whether it's against women, whether it's against gay or lesbian or transgendered people," Priester said.
Ward 7 Councilwoman Margaret Barrett-Simon stood out from the rest of the candidates with her strong opposition to SB 2681, which many fear will allow discrimination of LGBT Mississippians, and support of an LGBT protective ordinance.
"It is a fundamental question not only of civil rights, but of basic human decency," Barrett-Simon wrote on her Facebook page the Thursday after Gov. Phil Bryant signed SB 2681 into law, surrounded by prominent religious-right leaders, including Tony Perkins of the Family Research Council in Washington, D.C.
"We are all equal members of this community, and every person—regardless of sexual orientation, race, ethnicity, or background—deserves to be treated with the same measure of dignity and respect. Doing so, through official policy where necessary, will be an unyielding principle of my administration," Simon promised then.
Mayor Tony Yarber said early on in his campaign that he did not believe a resolution was necessary; however, near the end of his campaign, he said that he supported human rights for all human beings, leading some to wonder if his opinion about a resolution could change.
"I don't have to agree with a lifestyle in order to be a defender or to defend that person who carries that lifestyle out," Yarber said. "... With the right leadership, that leader says we're going to protect everyone. And if we find that you have been discriminated against, we're going to deal with you as severely as we can because it isn't right."
Priester could not be reached for comment Monday evening.
More like this story