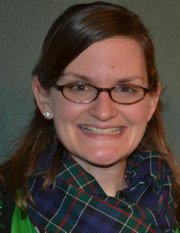 Upon signing the "Mississippi Religious Freedom Restoration Act" on April 3, 2014, Gov. Phil Bryant proudly declared that Mississippi "has now joined 18 other states to defend religious freedoms... ."
With his recent promise to "close" Mississippi to unaccompanied minors, however, he exposed the hypocrisy of this statement by slamming the door on countless children who may seek protection from persecution based on their faith. By emphasizing removal rather than due-process protections, Bryant demonstrates his apathy toward children who face certain bodily injury or death based on their beliefs.
Consider, for example, the case of Sara, a 14-year-old unaccompanied minor from El Salvador. On Nov. 2, 2006, Sara stood before Immigration Judge Annie S. Garcy in Newark, N.J., to continue the fight for her life. Flanked by her attorney and law student representatives from American University's Washington College School of Law, Sara admitted to Judge Garcy that while she and her little sister entered the United States unaccompanied and without documentation, they did so in order to reunite with family and seek the protection of the United States against persecution and torture by gangs, from whom the Salvadoran government offered no meaningful protection. The basis for her asylum claim? Fear of persecution because of her evangelical Christian beliefs.
As with nearly any asylum proceeding, Sara's case was long and difficult. Her detailed application, supporting evidence and testimony painted a picture of a bright, idealistic teenager who strove to use her faith to provide hope to other "young people with problems of family disintegration, alcoholism, drug addiction and gangs." As she quickly discovered, however, practicing her evangelical beliefs could come at a heavy price. Not only had gang members abducted members of her church in the past, but shortly before she and her sister fled El Salvador, Sara and her aunt witnessed gang members restraining, dragging and raping a young girl, who was also an evangelical Christian. Horrified, Sara's aunt called the police, who never responded.
Dr. Harry E. Vanden, an expert in Latin American politics from the University of South Florida, provided expert testimony in Sara's case. In his written statement to the court, Dr. Vanden offered that because evangelical Christians "have advocated an ideology or set of core values that are markedly different from those of the gang and which contradict the gang belief system," they "are targeted by the gangs to stop them from challenging gang authority and control" and "to serve as examples so others will not resist the gang's criminal activities, report them to police, or testify against them."
In other words, if Sara were forced to return to El Salvador, she could face unspeakable violence—or even death—on the basis of her religious convictions.
Nearly two years after the initial hearing, Judge Garcy granted Sara's asylum request. In her opinion, Judge Garcy found that gang members in Sara's town "perceive [Sara] as their enemy" because "they oppose her religion, her evangelical principals and her public display of her loyalty to her religion through her church attendance and membership in her church youth group." As an asylee, Sara received protection from removal to El Salvador and the opportunity to receive U.S. permanent residency after one year. Perhaps most importantly for Sara, asylum in the United States meant that she could openly and safely practice her faith.
Gov. Bryant has dismissed stories such as Sara's, choosing to descend into mindless political rodomontade rather than thoughtfully considering the stories of migrant children, decades (and even centuries) of history, or the complexities of U.S. constitutional and immigration law.
When responding to the backlash over his letter to President Obama, for example, Bryant proclaimed: "These young adults (unaccompanied minors) believe that if they come here, they will receive asylum, they will receive citizenship and to think somehow they are entrapped in this crisis in Central America, I believe this is a crisis that's been developed in an effort to bring them in to the United States."
Rather than hide his head in the sand and chalk stories like Sara's up to complex lies and conspiracies, Gov. Bryant must face the painful reality that children and teenagers are facing persecution—not only for their faith, but also for their race, ethnicity, gender, political opinions, sexual orientation and more—and are now seeking our help.
How will we respond?
Amelia S. McGowan is a solo practitioner and founder of The Law Offices of Amelia S. McGowan, PLLC, in Vicksburg. She represents individual and corporate immigration clients in all areas of U.S. immigration law, including asylum, removal defense, employment petitions, family-based immigration, and Violence Against Women's Act (VAWA) self-petitions.
Support our reporting -- Follow the MFP.