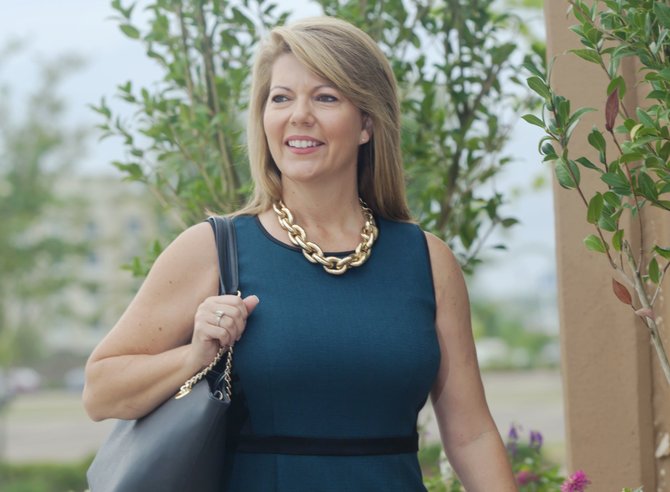 In the spring of 1986, a young Mississippi University for Women sophomore was in the upstairs sitting area of the Mississippi Senate gallery looking down on the floor, where she only saw men.
"I remember—as a 19-year-old at this time—thinking: 'That is not right. That is not representative of me or ... many other people in state,' and thinking (that) I would want to be a part of that one day," Mississippi state Sen. Sally Doty says.
Doty, now 48, was a student then fighting to keep MUW open through lobbying efforts. She now serves in the State Senate representing District 39—Simpson, Lincoln and Lawrence counties—as a Republican.
Doty, a Brookhaven native, graduated from MUW in 1988 with a bachelor's degree in business and after graduating from Mississippi College School of Law in 1991, she went on to practice and teach law in the Jackson area.
But serving in the Mississippi Legislature was never too far from her mind.
"It is one of those things that had been in the back of my mind for a long time, and I kind of put it aside with family and career," Doty says.
Before being elected in 2011, Doty was a stay-at-home mom for her three children, Ellen, now 19, Sarah, 16, and Ben, 14.
"I did everything in town. I was the Girl Scout leader, the PTA president. I did all of those things," she says.
When she heard that the District 39 seat was open, she immediately knew she had to give it a try.
"I thought, 'This is my opportunity.' It really fell in the right time in my life," Doty says.
She won the election and took office in 2012, but Doty was already actively trying to become a part of the state's government even before her first session.
"I was looking for more ways to get involved, and I think that maybe now that with a little bit of time, grade and experience you realize how much work has to be done," she says.
While attending a luncheon with new legislators and Gov. Phil Bryant before she took office, she became interested in serving on the governor's new teen-pregnancy task force. That day, she pulled aside one of the governor's aides and said she wanted to serve on it. During her first year in office, she became a part of the task force.
In June, Doty spearheaded the successful Senate Bill 2563, which requires two- and four-year colleges to develop a plan to address teen pregnancy. Doty said 70 percent of teen pregnancies are between the ages of 18 and 19.
She has also taken a leadership role to pass domestic-abuse and human-trafficking legislation. Sandy Middleton, executive director of the Center for Violence Prevention, said Doty was the point person for House Bill 1030, which created the Office Against Interpersonal Violence.
The office addresses sexual assault, sex trafficking and other domestic-violence issues. The bill also adjusted the way money was distributed, with more going to shelters and supporters.
Doty also serves as the vice chairwoman for the Senate Judiciary A and Public Property Committees, as well as the secretary for the Finance Committee. She is a member of the Drug Policy, Judiciary B, Economic Development and Business and Financial Institutions committees. "I enjoy being that person and getting to do that," she says.
She will run for the District 39 seat again this election year, and she says it is a privilege to serve but also very busy.
"Every day when I park in my parking place and walk up to the Capitol, which is such a grand building ... it really gives me a sense of how important it is to be there," Doty says.
Support our reporting -- Follow the MFP.