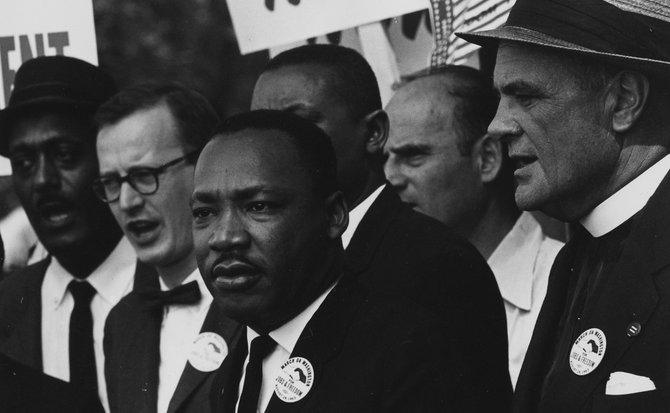 A great man once said, "Our lives begin to end the day we become silent about things that matter." That man was Dr. Martin Luther King Jr. The great civil rights hero died of a gunshot wound April 4, 1968, but his legacy lives on.
The nation celebrates that legacy in remembrance of King's birthday on Monday, Jan. 20. The federal holiday is celebrated the third Monday of January, which generally falls around King's Jan. 15 birthday. President Ronald Reagan made it a federal holiday in 1983, and the states started recognizing the day as a paid holiday three years later. By 2000, all 50 states recognized King Day as a federal holiday.
On Friday, Jan. 17, the Margaret Walker Center hosts its 45th Annual Dr. Martin Luther King Jr., Birthday Convocation at 10 a.m. in the Rose E. McCoy Auditorium on the JSU campus.
Journalist Charlayne Hunter-Gault, one of the first African American students at the University of Georgia, will deliver the keynote address. After the convocation, the Margaret Walker Center hosts a luncheon to honor Hunter-Gault and Dr. David and Mrs. Patricia Crosby of Mississippi Cultural Crossroads. The luncheon begins at 11:45 a.m. in the JSU Student Center Ballroom and costs $10.
In the spirit of King's commitment to community, several service-oriented events are taking place around Jackson.
Millsaps College students and staff can give back by taking part in the college's MLK Day Play & Serve Jan. 20, which the college's 1 Campus 1 Community organization sponsors. Student volunteers and children will play games, learn and do service activities in honor of King. On Jan. 19, the Sykes unit of the Boys and Girls Club of Central Mississippi needs volunteers for the Sykes Unit MLK Day Beautification Project. Volunteers will help rake leaves, paint, plant flowers and do other types of landscaping services.
Visit allforgood.org for more information on volunteering for MLK Day in Jackson.
More like this story