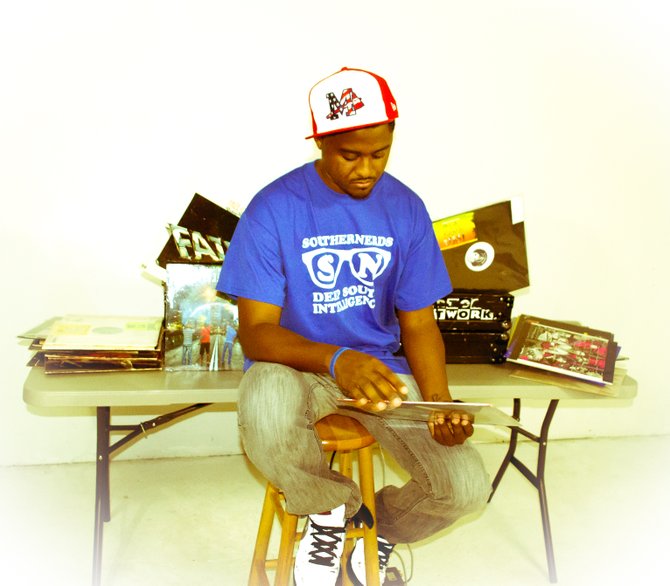 For its 10th event, 4 the Record is back to showcase vinyl records and celebrate all things music. This event consists of a variety of vendors from near and far to let the music lover indulge and purchase from a wide selection of vinyl records.
Local vendors this year include private sellers Lonnie Stringfellow, Jay Ferchaud, Michael States and John Boutwell. Morningbell Records and Cafe will partake in the record swap along with other record stores from around the region, including Louisiana's Day Old Blues Records, Memphis' Goner Records, Oklahoma City's Size Records, and Alabama's Birmingham Records and Mobile Records.
"It's an event for everyone—it's not just an event for people who love music, but for people who love art in general," 4 the Record coordinator Phillip Rollins, aka DJ Young Venom, says. "This is more of an event that can educate and let people know that it's not about buying records or hoarding records, as Beyonce would say, but just about appreciation of music and art and enjoying the company of like-minded people."
Along with records, vendors such as Timothy Orey with Clothes Minded, a Jackson-based apparel line, and local graphic designer Will Brooks with eyefuze art+design will set up booths. Charlie Braxton, a journalist, playwright, poet and cultural critic, will host a panel, interviewing Mississippi funk legends such as Sky Chambers of Sho Nuff, and members of Freedom, Magna Funk, and Wynd Chymes. Skull and Crossbones, a Jackson-based DJ crew, will provide an eclectic mix of music throughout the day, and guests can enjoy gumbo and crawfish chowder.
4 The Record is March 1 at the Arts Center of Mississippi (201 E. Pascagoula St.). Early-bird admission is 10 a.m.-
12 p.m. and costs $5. General admission is 12-5 p.m. and costs $2. Food plates are $5 each. The panel discussion begins at 1 p.m. For more information or to register as a vendor, email [email protected] or call 601-376-9404. Visit 4therecordswap.com.
More like this story