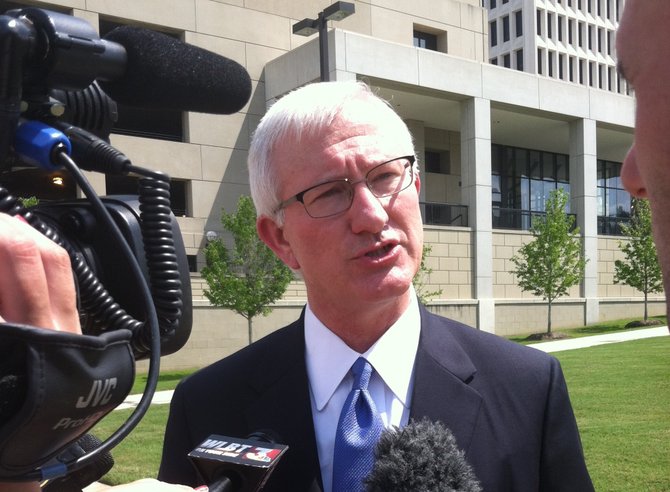 Angered by the state's failure to fully fund the state's public schools, several Mississippi districts filed a lawsuit in Hinds County Chancery Court on Aug. 28. Former Gov. Ronnie Musgrove, lead attorney for the plaintiffs, said the state of Mississippi owes the 14 school districts more than $115 million in funding since 2010.
A state law passed in 2006 states: "Effective with fiscal year 2007, the Legislature shall fully fund the Mississippi Adequate Education Program."
"'Shall' is not discretionary. It is mandatory," Musgrove said. Since the state has failed to fully fund MAEP, it has violated its own laws with regard to school funding. The Mississippi Legislature, Musgrove points out, chose the word "shall" in relation to funding MAEP, which imposes a legal, binding agreement.
The law did allow for a phase-in period between 2007 and 2009, but full funding became mandatory in 2010. Since then, the state has not complied with the law. Musgrove's goal is to recover the funds lost over the years during which the state disobeyed the law. "I could not sit by and have one of Mississippi's greatest legislative achievements rendered meaningless by the leaders of the Legislature," Musgrove said.
Since 2010, Mississippi has underfunded public education by $1.5 billion, with the greatest shortage—of $292 million—happening in fiscal year 2014. The state currently has over $400 million in its "rainy day fund," which could be dipped into for fund schooling. The state would not have to raise taxes—it could settle the lawsuit without bankrupting the government.
"Local districts are being forced to raise local taxes to make up for the money that is being held hostage in Jackson," Musgrove said.
The districts involved in the lawsuit include Clarksdale, Clay County, Greensville, Hattiesburg, Leake County, Okolona, Prentiss County, Richton, Simpson County, Smith County, Tate County, Wayne County, West Tallahatchie and Wilkinson County. Other districts have 30 days from the date of the filing, Aug. 28, to join the suit.
The lack of school funding is not consistent with the increase in performance standards the state set in recent years. "We have seen so many of the districts have a shortage of school buses, cut programs, reduce the number of teachers and actually affect classroom performance," Musgrove said.
As one of the original authors of the formula, Musgrove worked to pass MAEP as lieutenant governor and fully funded it as governor. "This has been my life's work, to make sure that we have better schools, we have better opportunities for young people," Musgrove said.
The lawsuit is the first time the issue of fully funding MAEP has been addressed outside the Legislature—and Musgrove expects the hearing to be expedited. "If the governor would follow the law that he said he supported when he was lieutenant governor, then the schools would get the funds that they so desperately need," Musgrove said.
Email [email protected]
Support our reporting -- Follow the MFP.