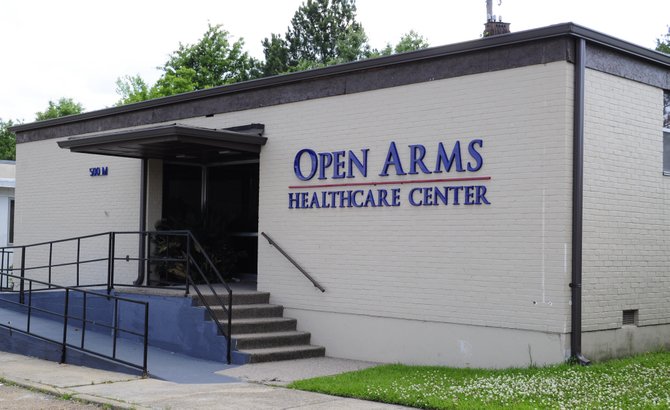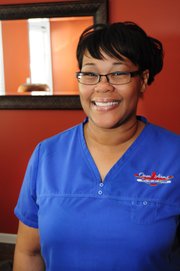 With the fight for LGBT equality and a lack of Medicaid expansion at the forefront of the Mississippi politics, Open Arms Healthcare Center could not have been created at a better time. The state's first LGBT clinic is also the first to have health services tailored to transgender patients.
"Health is a great equalizer," says Dr. June Gipson, president and CEO of Open arms. "If I can get you healthy, you'll know how to fight for your rights."
Although the clinic fights for the health-equity for the LGBT community, Gipson says it is going to take the collaboration of all efforts to bring complete equality.
Gipson says the clinic, which started in February 2013, will help combat legislation that she attributes to a "point of chaos with our government," like SB 2681, which could allow for discrimination against the LGBT community.
Open Arms deals with common and chronic health problems, with a staff that addresses the needs of men's and women's health, despite issues of insurance accessibility in the state.
Gipson says that the clinic is a lifeline for people who do not fit the state or federal governments' health care criteria.
"We created a place that anyone can come to regardless of their sexuality, their gender or their ability to pay and not just focus on when they are sick, but we provide more preventative care," Gipson says.
That preventative care comes in the form of "Becoming a Healthier U," a program that allows anyone to come to the clinic for free testing of their blood glucose levels, cholesterol, body mass index (BMI), blood pressure and HIV testing, as well as a full STD panel.
Preventative care is also included in their sexual health services, which is one of the major reasons for the clinic. She says that preventative care helps combat many of the major health issues concerning the LGBT community, especially HIV, as well as other chronic and infectious diseases.
"HIV has started to change," Gipson says. "The virus—what we know about it—(has) changed. How you prevent it has changed. It became evident to me that we needed to do more because just giving out condoms isn't going to work anymore. You're going to have to be able to do more intensive things."
Because of the major health issues in the LGBT community, preventative care allows the clinic to combat much of the misconceptions about HIV and ultimately allows them to better treat patients who, due to the stigmas associated with the disease, never receive the treatment they need.
"Our goal is really just to get people into the mindset of coming to the doctor and not being afraid," Gipson says. "... They are confused about what's going on right now in the health-care arena. This is a place where people know they can come and be seen and start getting their health on track."
In an effort to treat more patients who are afraid to seek care, the clinic also offers mental-health services. Gipson says that due to the shame that many LGBT people feel in seeking health care, clinical treatment will not completely help LGBT patients until they are in a position to accept the aid on a mental level.
"Servicing someone with a prescription and a pill bottle—that's great, and it does what it needs to do, but you also have to get into the mind," Gipson says. "They have to want to take that medication and feel worthy and deserving of living and deserving of health."
In addition to physical and mental health care, the clinic works with the Mississippi Food Network to offer a food pantry for anyone who need it or may not be getting the proper nutrition.
Gipson says that she would like to see the clinic continue to expand both in the clinical and preventative realm, the joining of which is the model of good health care, she says. She is also hopeful that the recent momentum for LGBT rights will go on to aid in the expansion of this clinical-preventative model across the state as a whole.
The Open Arms Healthcare Center is located at 500 E. Woodrow Wilson Ave. For hours of operation, call 601-500-7660 or visit oahcc.org.
Support our reporting -- Follow the MFP.