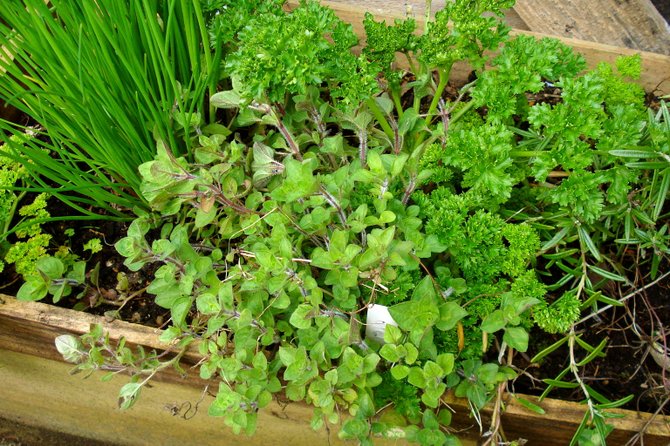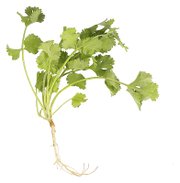 Anyone who cooks regularly knows that herbs bought at a local store can be expensive. The good news is that, for the most part, they're incredibly easy to grow, and some even multiply for years of harvesting. All it takes is a little water, sunshine and patience. Even an apartment dweller with a less-than-green thumb can be successful at producing an herb spot on his or her balcony.
Most herbs require little attention and can withstand periods of drought and rain. It is no coincidence that the herbs that are the easiest to grow are the most popular, too. Any novice can grow oregano, thyme, cilantro (coriander), rosemary and basil. Chives, which grow back each time they're cut, are another good starter plant.
The first step is visiting a local garden center and picking herbs to grow. Once you've decided what plants you will get the most use out of, peruse the already-potted plants, smelling each variety to pick which one suits your need. The specific type of herb you buy is of the utmost importance.
For instance, if you buy apple mint instead of spearmint, anticipate very weak mojitos. And if you buy Mexican oregano instead of Mediterranean oregano, don't expect your tomato sauce to taste like marinara. Some plants can be grown easily from seed, but I recommend starting with potted plants if you're a beginner.
There are a lot of different options for containers. You can leave the plants in the containers they are purchased in, carefully transport them to a bed on a sill or even get more creative with a refurbished palette with soil trays in the openings.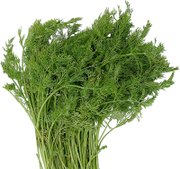 It is imperative that most of the herbs stay separated from the others. Some herbs, like mint, will take over a container, choking out all other forms of vegetation, if given the opportunity. Alternative containers come in a variety of sizes, materials and prices. You can use just about anything that will hold soil and has some sort of drainage system (i.e. holes in the bottom).
Some of my favorite alternative containers are paint buckets, wagons, tires and even hang-over-the-door shoe holders for the smaller balcony. If you go the creative route, take special care with plants like coriander that form a taproot and are much more difficult to transplant.
You also must pay attention to the growing season of the herb. Blake Hutto of Hutto's Home and Garden Center says that it isn't too late to have a balcony herb spot this year. "Parsley, cilantro and sage are more cold weather and thrive in the chilly season. Those are three that can be planted at this point in the year," he says. For the more experienced container gardener, it's the ideal time to start planning for radishes, carrots, lettuce and other leafy greens that are difficult to protect from bugs in the hot Mississippi summer. While it's possible to grow plants during the winter months, not all will fare well. The best herbs to grow indoors are chives, mint, rosemary, oregano, basil and thyme. You can easily put these in sunny windowsills, but if you have dimmer windows, it's best to install a growing light. The Christian Science Monitor recommends leaving the light on for 14 to 16 hours and using a timer to turn them off and on.
Not every herb garden is successful—don't expect to become the Barefoot Contessa overnight. The most common mistakes stem from inexperience and can be corrected. Planting too early is a sure way to lose all signs of life in your herb spot, especially here in Mississippi where the weather is as unpredictable as the Republican runoff. If you plant too early, frost could undo all your hard work.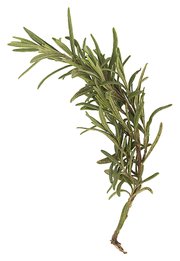 It's also important to remember that herbs are not houseplants. Daily watering is essential, but only a moderate amount. They also need to be tended to diligently. If they begin getting a little overgrown or start producing flowers, the plants need to be pruned. This is the only way to produce full, healthy leaves without the plant staying on the natural course, which ends with the plant blossoming out and turning to seed in the hot southern sun.
If you are a regular houseplant murderer and this all seems overwhelming, start with basil. Its life stages are so exaggerated that when you over—or under—water, it will be obvious. It will also spring back to life quickly if given the proper amount of nutrients.
Speaking of nutrients, soil is about as important as any other piece of the puzzle. If your soil is dry and tired, it will have no energy to lend to a budding life. The darker the soil is, the better the conditions are most likely. Soil that is rich and moist is ideal, but too moist is a problem, too. Gardening, like most things in life, is about maintaining a delicate balance. When you get that balance just right and are ready to take off the training wheels, by next summer you can try cucumbers and maybe even a tomato plant.
Support our reporting -- Follow the MFP.