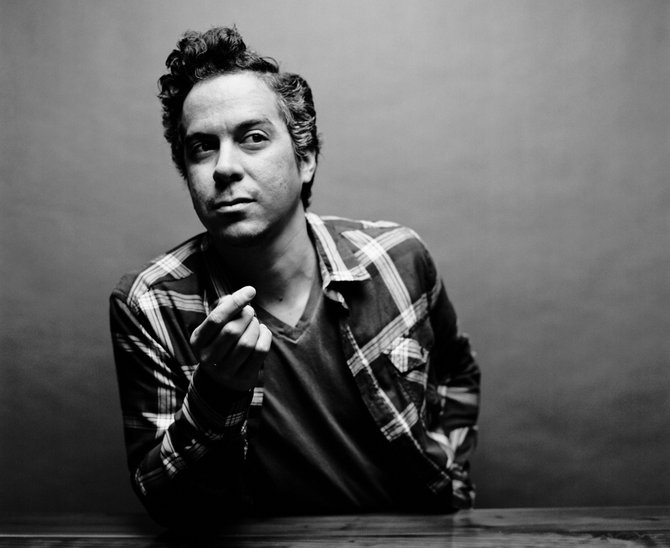 To admirers of folk music, M. Ward might be as profound an innovator as Steve Jobs is to techies. Ward has been on the scene long enough to know exactly what he's doing and how to do it, and his expertise shows in his mixture of blues, country and folk music.
Ward has strong followings across the nation for his various projects, which operate at different levels of maturation. He released the first album of his solo career, "Duet for Guitars #2," in 1999 on Co-Dependent Records and his eighth and latest album, "A Wasteland Companion," in April 2012 on Merge Records. Ward, who is based in Portland, Ore., recorded the album at eight different studios with the help of 18 musicians, including Bright Eyes' Mike Mogis, Sonic Youth's Steve Shelley and Devotchka's Tom Hagerman.
In 2004, Ward created Monsters of Folk with Bright Eyes members Conor Oberst and Mike Mogis and My Morning Jacket member Jim James. The supergroup released a self-titled album in 2009, which peaked at No. 1 on Billboard's Heatseekers Albums Chart. Ward has also released four albums with actress, musician and singer Zooey Deschanel under the moniker She & Him.
Aside from producing his and his projects' work, Ward has contributed and produced music for a host of other artists, including Norah Jones, Conor Oberst, Beth Orton, My Morning Jacket, Jenny Lewis and Cat Power.
M. Ward is on a two-week tour across the coast from Florida to Mexico City, and he will play his first-ever show in Jackson on May 7 at Duling Hall. I spoke with him by phone about "A Wasteland Companion" and his fascination with older instruments.
How did you happen to work with 18 different musicians for your last record, "A Wasteland Companion"?
They're all friends or acquaintances of mine that I've had over the years. The idea for this record was to be a record of the years that were spent making it—which means a lot of traveling and working with musicians from around the world, and trying to work with some new engineers and new ideas, and trying to tie everything together. That was the idea behind the record.
Did you try to center the lyrics on similar concepts?
Every song is individually made without the other songs in mind. When it comes time to make a record, I will compile dozens and dozens of songs, and at that stage, I'll find songs that seem to fit together in some way.
What ended up being the common factor here?
A lot of different things, but I'm much more interested in the listener making the connections than trying to create too much definition to what the songs mean or what the record means. ... I learned a long time ago that people's interpretations of my songs are much more interesting than any autobiographical information I could give you. I could write a song about some article I read in The New York Times, and somebody will think that it's about them. I love that.
What made you start writing songs?
Probably The Beatles. That's what inspired me to pick up the guitar. That's how I learned how to play, (by) going through their catalog of songs from A to Z when I was about 14 or 15. And that was my education on learning how to play.
Did you have any formal training as well?
It was just these Beatles books. It was a good education.
What about the piano?
The piano happened very accidentally. I took lessons when I was about 8 years old, and very quickly stopped taking lessons because I kind of hated it. After I played guitar for a few years, I figured out a way to translate what I was learning on guitar to what I was learning on piano in terms of chord structures and in terms of basic elementary scales, and that opened up this whole new world of keyboards for me. So that was an exciting time.
What are your favorite instruments to write for?
Everything comes from the guitar. When I am writing string arrangements, they are informed by different triads that I play on the guitar or different melody lines created on GarageBand using guitar. When I am designing rhythmic or drum ideas, it mainly comes from the right-hand approach to guitar. So everything comes from the guitar.
Do you start with music or the lyrics?
It depends on the song. A lot of times words come first, but there's no real formula.
What inspires you today?
My biggest inspiration is listening to older records, production ideas, older singing styles, older guitar styles. I love the process of trying to mix and match different eras of music together to see if something excited can happen or if something unexpected can happen in the studio. ... When they do happen, they make the record. When they don't happen, it becomes something I put in the recycling bin or the garbage depending on the song.
What's one example?
There was a song; it's the last song on my "Post-War" record. It's a cover of a song called "I'm A Fool to Want You." It's from a Billie Holiday record called "Lady in Satin." I wanted to try to combine this old style of songwriting—it's an old standard—with some more modern electric guitar sounds. It's a distorted electric guitar. I wanted the guitar to be reminiscent of Billie Holiday's vocal, which has quite a bit of gravel to it. ....
Every song really is a process of trying to find which of these different ideas will fit together.
Is that a solo process?
It's mainly a process I do before the production even starts. So I'll do it at home either on GarageBand or FourTrack.
What kinds of older equipment do you favor?
I like the sound of old organs. For acoustic guitar, I prefer guitars that are older, 1940s, 1950s. For electric guitars, I like guitars that were made in the '60s and '70s. But I don't get much older than that.
Where do you usually get them?
Really all over the place. Mainly shops in Los Angeles and Portland, where I spend most of my time.
What do you think draws you to the older instruments?
I just like the way it feels. Playing a brand-new guitar doesn't feel very good. It's like playing a brand-new piano. It feels sterile or difficult to maneuver. The same goes for organs and most instruments, really. It's just the way that it feels.
Can you tell me about the transitions you've gone through with your various projects?
It all comes down to paying very close attention to the demo, to that moment when the song was being written. It doesn't matter really what the project is. If you can try to get that spirit of discovery into the production, then the whole process becomes a lot easier. It gives it the right definition, the right kind of direction and the right amount of honesty. And that's what I shoot for.
How has your music evolved since your first album in 1999?
It's hard for me to measure what exactly has been happening because I'm inside of it. I have no perspective at all. I'm always curious when other people are able to comment on it. For me, I'm just following the song and trying to go where it leads me. It might sound cheesy, but it's true. ... I will go with whatever ideas I fall in love with, really.
M. Ward performs at 8 p.m. May 7 at Duling Hall (622 Duling Ave., 601-292-7999). Mount Moriah also performs. Tickets are $20 in advance and $25 at the door. Doors open at 7 p.m. Visit ardenland.com for tickets and mwardmusic.com for music.
More like this story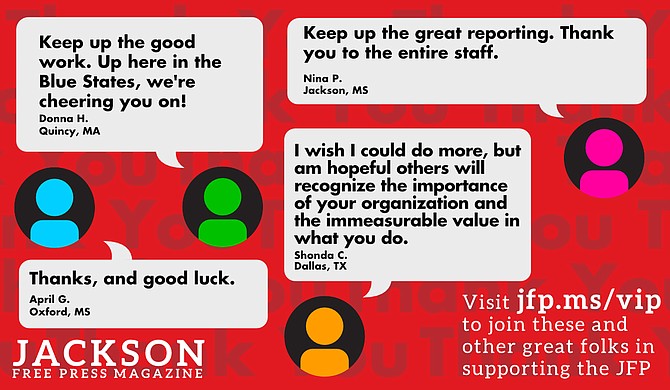 Thanks to all our new JFP VIPs!
COVID-19 has closed down the main sources of the JFP's revenue -- concerts, festivals, fundraisers, restaurants and bars. If everyone reading this article gives $5 or more, we should be able to continue publishing through the crisis. Please pay what you can to keep us reporting and publishing.