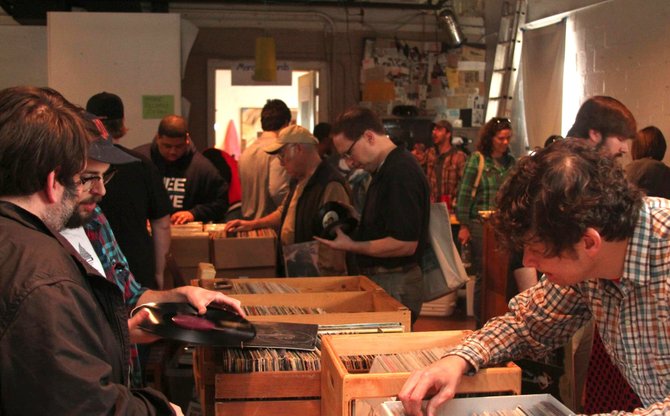 The vinyl nirvana for Jackson's music nerds is returning, in the ninth 4 The Record! vinyl convention and swap, Sept. 28, at Hal & Mal's (200 S. Commerce St., 601-948-0888).
The first convention came together three years ago as the brainchild of Phillip "DJ Young Venom" Rollins, who often travels throughout the south visiting other vinyl swaps. The swap is held three times a year.
Since 2010, the event has become more popular with the recent resurgence of vinyl. "It's grown from two vendors and only 15 people coming to now two dozen vendors setting up, with about 200 people attending. It's grown every time I do it," Rollins says.
To sell records at the swap, simply sign up online at 4therecordswap.com. It is $25 per space to sell records and $10 per table if you don't bring you own. While the most common genres to swap are indie rock, punk and psychedelic rock, you'll see other genres such as hip-hop, soul, R&B, jazz and funk.
Admission is $5 for early birds, who get to shop the records first. General admission is $2, and kids under 12 can attend free with an adult. Call 601-376-9404 to volunteer.
More like this story