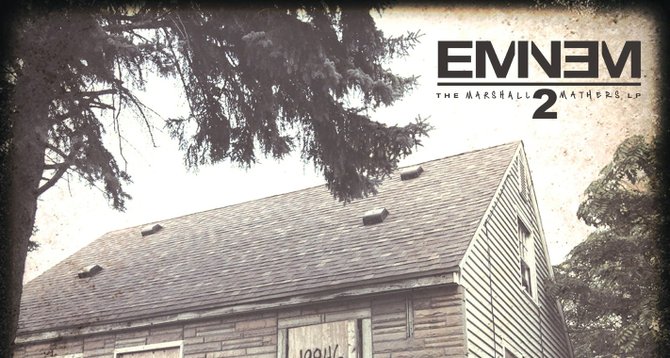 After an exciting summer of new releases, music lovers might be left wondering if things could get any better. While the winter and rest of fall may not promise as many releases, several are just as anticipated as summer records like Jay-Z's "Magna Carta Holy Grail" (but maybe not as big as Kanye West's "Yeezus").
One that I am particularly interested in is MellowHigh's self-titled debut LP, which comes out Oct. 31. Some Odd Future hooligans out there might be thinking, "Wait, does she mean to say MellowHype?"
Nope, I sure don't. MellowHigh came about this year as a collaboration between rappers Hodgy Beats and Domo Genesis, and producer Left Brain. MellowHype, however, consists only of Hodgy Beats and Left Brain. Hip-hop collective Odd Future (short for Odd Future Wolf Gang Kill Them All aka OFWGKTA)—made up of rappers such as Tyler, the Creator and Earl Sweatshirt, producers including Left Brain and Syd Tha Kyd, and singer and rapper Frank Ocean—has put out some solid releases. Frank Ocean's 2012 full-length "Channel Orange" had several award nominations, yielded two chart-topping singles and won "Best Urban Contemporary Album" at the 55th Grammy Awards. Whether or not "MellowHigh" ends up nominated for a Grammy, its first single, "Yu," which was released earlier this month, hints that the album will be smooth and mellow.
On Nov. 12, Oxford-based ILLLS releases its first full-length album, "Hideout From the Feeders," via Aloe Music. ILLLS, led by Jackson native Steven Ross, played its first show in November 2011 at the Cats Purring Dude Ranch opening for Youth Lagoon, a band that has since then earned the attention of sources including Pitchfork magazine. ILLLS released its first EP, "Dark Paradise," through the now-defunct London-based label, The Sounds of Sweet Nothing.
The EP illustrated a more distorted, less feel-good side of pop and rock. Ross recorded "Hideout From the Feeders" in his Mississippi home with all different musicians from the EP, and the first two released songs from the album, "Coma" and "Out," sound just a tad more polished. They still, however, feature, ILLLS' signature hazy guitar.
Perhaps the most anticipated album of this short list is Eminem's eighth studio release, "The Marshall Mathers LP 2," due out Nov. 5. So far, the modern hip-hop legend, who has 13 Grammy awards and is one of The Rolling Stones' "100 Greatest Artists of All Time" in 2004, has put out three singles from the upcoming album: "Rap God," "Berzerk" and "Survival."
With executive producers Dr. Dre and Rick Rubin, Eminem created a record that points back to perhaps his most acclaimed album to date, "The Marshall Mathers LP." The Recording Industry Association of America certified that album as diamond, meaning it sold more than 10,000,000 copies—10 times more than a platinum record. It is also on Time Magazine's list of "100 Greatest Albums" and is ranked 244 on The Rolling Stones' "500 Greatest Albums of All Time."
MMLP2's cover art repeats a photo of the house Eminem lived in as a teenager, except this updated depiction shows the house as more run-down. It also removes Eminem from the cover, making MMLP2 only his second album (after his first release, "Infinite" in 1996) to not picture him on the cover in some form. He declares on "Berzerk," "Let's bring it back to that vintage Slim." The song's samples—from The Beastie Boys, Billy Squier and Eminem's own song, "Without Me—plus the bass line effectively give the song a vintage feel.
"Survival" chronicles his journey to stardom and declares that he won't fail now, and on "Rap God" Eminem is just as boastful, rapping "I'm beginning to feel like a rap god." While those two songs aren't as old-school sounding in their production, Eminem's flow on them—save his impressive, almost inhumanly fast verse on "Rap God"—is reminiscent of his earlier work.
Other albums I look forward to hearing soon:
"Rapor (EP)" by Active Child, out Oct. 22
"Fade Away" by Best Coast, out Oct. 22
"Brain Holiday" by Dead Gaze, out Oct. 22
"Reflektor" by Arcade Fire, out Oct. 29
"Free Your Mind" by Cut Copy, out Nov. 5
"Matangi" by M.I.A., out Nov. 5
More like this story