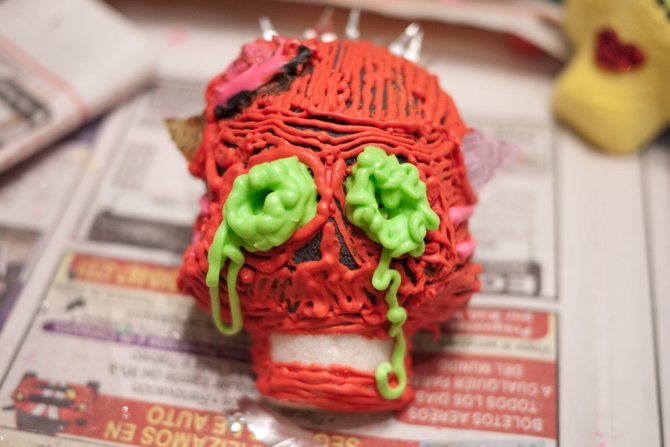 If you think it's tough to please trick-or-treaters who knock on Halloween, imagine the painstaking task of finding something your long-deceased relatives would enjoy on their annual visit home from the grave.
Every Nov. 1 and 2, millions of Mesoamericans prepare an "altar" for this occasion. While North Americans find symbolic comfort in keeping apparitions—and uninvited ancestors—away from the home, the descendants of Aztecs, Mayans and Toltecs eagerly await the departed souls for what's known as Dia de los Muertos, or Day of the Dead.
But this isn't a day to simply commemorate the dead. The complex holiday includes elements of festivity, nostalgia, ritual, and mystery that make this a particularly sweet and contemplative occasion.
Israel Martinez, a Mexican Veracruz and the director of Lingofest Language Center, said the holiday has not lost its allure in the past few decades—even as more rational beliefs have replaced many traditional superstitions and cultural myths.
"It's very alive," Martinez says of Dia de los Muertos. "It's one of the main traditions that Mexicans have in terms of culture because this tradition comes from before the Spanish conquests in Latin America."
The origins of the Day of the Dead are syncretic in nature. Basically, colonizing Spaniards used the indigenous population's belief in the afterlife to their own missionary advantage, adding Catholicism and an already-established holiday, All Saints' Day, into the native ritual.
Today, believers place a mixture of Catholic icons, opal incense, food, beverage and novelty items around an altar to attract spirits to the family home. These objects and foods are known in Mexico as "ofrendas," or offerings. If you haven't seen one of these displays, it's worth looking it up online. It's an explosion of color, and if I had to guess, smells and texture.
Martinez describes one common adornment to the altar, the Cempazuchitl, "Flor de Muerto," which is a vibrant marigold flower native to Mexico.
"It's supposed to reflect the sun, which has a big impact on the soul by attracting the spirits and guiding them to the house," Martinez says.
Martinez says this idea of warmly inviting dead relatives and friends back into the home is one of the toughest things for Americans and foreigners alike to wrap their minds around. He must have seen the anxiety on my face when I was thinking about which one of my dearly departed would pay me a visit in such a situation.
"We have a different interaction and point of view with death than other cultures," Martinez says.
Though a western colonial power like Spain was able to institutionalize its language and religion in Latin America, there's something quite non-European about Dia de los Muertos, and it's reflected in this outlook on death and the afterlife.
"In Aztec culture," Martinez says, "you have a close relationship with life and death. You see it (death) more as a regular process, a natural process where life enters a different stage."
Hence, Mesoamericans have embraced not only their dead but the thought of death and dying in general. "If there is something that Mexicans have, it's those features of happiness," Martinez says. "No matter if you're in trouble or having hard times, there's still happiness."
So death, the bane of many of our everyday existences, becomes something to meet with high spirits, a natural achievement of sorts.
In the traditions of Dia de los Muertos, it can also be met with an array of sugary skulls, a staple for the Day of the Dead; Pan de los Muertos, a sweet roll of the dead; and mole, a classic Mexican sauce used often during this holiday.
Believers place the tasty treats around the altar as an offering to the spirits. After a family sits vigil around the "ofrendas" for a period of time, they'll usually commence in their own celebration, either continuing it in the home or possibly carrying the event on to a local cemetery where they symbolically guide the spirits back to their places of rest and pay their respects until this time next year. They're often beautiful processions, lit by candlelight and escorted by mariachi musicians who keep the affair lively. It's a fitting end to the weeks of preparation.
Whether you actually believe that you spent an evening with the deceased is irrelevant. It's the connection that you make in keeping these individuals' memories alive with fellowship that draws so many back to this holiday every year.
Decanse en paz. Rest in peace.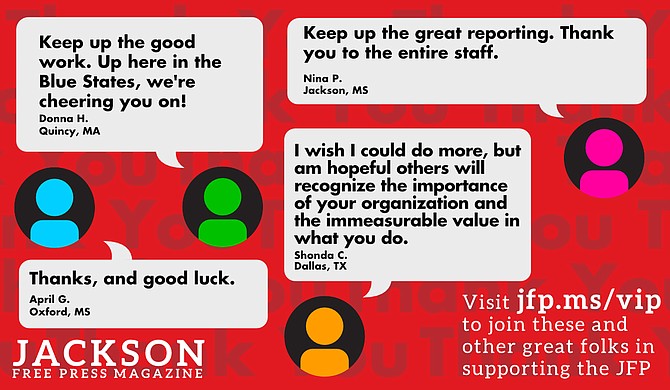 Thanks to all our new JFP VIPs!
COVID-19 has closed down the main sources of the JFP's revenue -- concerts, festivals, fundraisers, restaurants and bars. If everyone reading this article gives $5 or more, we should be able to continue publishing through the crisis. Please pay what you can to keep us reporting and publishing.