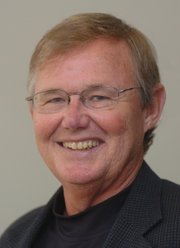 My late, ineffable friend Willie Morris, gone from us for more than 14 years now, would turn 79 next week. I miss him. Safe to say, everyone who knew Willie misses him. If I could write him a birthday letter, here's what it would say:
Dear Willie,
Happy birthday. Cheers! See how I used the word "ineffable"? Keeping your favorite word going for you, pal. Sure do wish we could have one of birthday dinners at The Mayflower, but I'm sure Mr. Mike is taking care of you up there. I'm betting the Greeks run the restaurants in heaven, too.
Tell Mr. Mike the Clevelands say hi, and miss him. Tell him he won our bet. He died before they restored the King Edward.
Tell him I'll pay him his five bucks, Willie, but I hope it's not too soon.
Boy, so much has happened since the last time we talked. I hardly know where to start. But you always want to talk sports first so there's this: The Ole Miss football Rebels are 7-3 and beat Texas, your alma mater, earlier this season. Lots of people asked me who you would have pulled for. I said there's not a doubt in my mind you would have pulled for the Rebels.
But here's something you really won't believe. The football coach at Ole Miss, Hugh Freeze, makes $2 million a year. That's right: $2,000,000—six zeroes—and he's fixin' to make a whole lot more. The coach at your alma mater makes $6 million a year. To coach football. It's still a crazy world, getting more crazy all the time, Willie.
Remember the old south end-zone bleachers where we used to sit at Ole Miss games? The stadium is bowled in now. There are luxury suites at the top. You don't even have to hide your whiskey. You can keep it up there in a locker. Seriously.
One more sports thing, Willie: The Saints won a Super Bowl. No, really. I was there. I saw it with my own eyes. The Saints ain't Aints any more.
Oh boy, there's so much else. You wouldn't recognize your city, the Old Bold, as you called it. Well, you would recognize the streets. I'm afraid they are still an adventure. But they're working on it, we're told.
Our mayor's name is Chokwe Lumumba, which scares the bejeezus out of suburbanites. Smart guy. He's got a grand opportunity. I have high hopes. We'll see.
You wouldn't recognize Fondren, your old neighborhood, Willie. We've got restaurants, shops, taverns, art galleries, too much traffic. We've got our own little town is what we have. The food's better than ever at Walker's, but you can't brown-bag any more.
I went to a book signing last night at The Apothecary, which is a speakeasy-type bar behind Brent's. Cool.
Let's see, what else? America has elected a mixed-race president named Barack Hussein Obama—twice. It's a long story. Trust me, you'd like him.
Our buddy Malcolm White is now the state's director of tourism. Is that not perfect? We always knew he could draw a crowd.
I see your neighbor, Gov. Winter, occasionally, although never often enough. He's doing great. His 90th birthday was celebrated in the Old Capitol, where we had your visitation. You would have loved it. He got a standing ovation, just as you did at your funeral. Oh yeah, tell Will D. Campbell "howdy" for all of us, please. He presided over the best funeral I ever attended: yours.
Last time I saw Gov. Winter was the groundbreaking for the Civil Rights Museum, which is going up right next to the William Winter Archives and History Building on North Street. Yes, Willie, we are getting some things right. Hey, we've even got a library named after you.
Your buddy Tyler Cleveland whom you scared the hell out of at the witch's grave, is writing, like you always said he would if he didn't become a Major Leaguer. Well, he didn't come close to the latter. Genetics got him, Willie; he just never could stand in against the curve, and he always ran too long in the same place.
Annie Cleveland is still acting. She's now up in Chicago, fixin' to do a bunch of plays by Mississippi playwrights. Boy, she misses you.
She still remembers the witch's grave, Willie. How could she forget? Remember? You saw the witch coming out of the woods and ran after her, while 5-year-old Annie screamed bloody murder, and I hid behind a tombstone. Then you came back yelling: "She bit me! She bit me! I think she bit off my ear!" That ketchup sure did look like blood. I think Annie finally stopped having nightmares about age 12.
I know you want to know about books. Donna Tartt, your student who wrote beautifully about you, has written a new one, "The Goldfinch." The Times gave it a smash review. I am 500 pages in—already fearing the last page.
Steve Yarbrough, another of your students, keeps writing fine books. Richard Ford's last book, "Canada," was his best, yet.
Johnny Evans is still fighting the good fight at Lemuria even with Books a Jillion, and people buying books online and reading them off their Kindles.
Kindles? It's another long story.
Beautiful JoAnne is still beautiful, Willie. She still breaks out your uniquely printed menus at dinner parties. We all miss you, Willie, but she misses you most.
Everybody—and I mean everybody—says hi.
Your pal, Rick
More like this story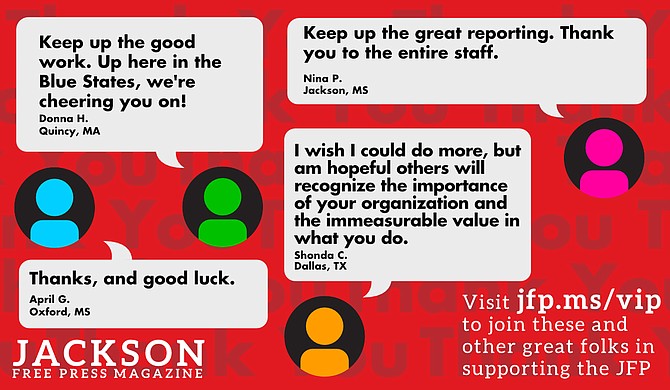 Thanks to all our new JFP VIPs!
COVID-19 has closed down the main sources of the JFP's revenue -- concerts, festivals, fundraisers, restaurants and bars. If everyone reading this article gives $5 or more, we should be able to continue publishing through the crisis. Please pay what you can to keep us reporting and publishing.