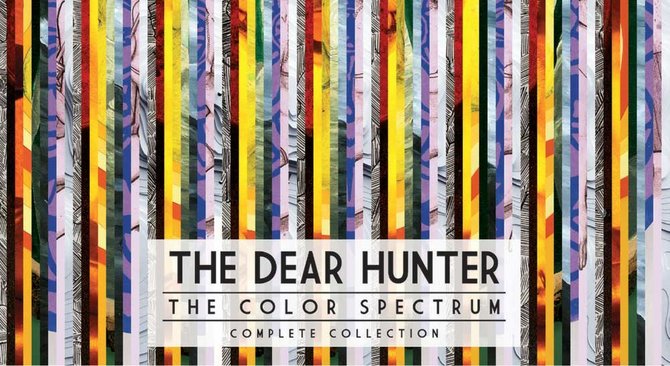 Though undoubtedly less popular than its peer curses, like "Avada Kedavra" or being on the cover of a "Madden" video game, the "sophomore slump" has claimed many a victim. For readers who aren't familiar with the term, I'm referring to that unfortunate (and unfortunately common) habit of dropping the ball after an initial success.
The music community has perpetually fought this hex. From MGMT to Snoop Dogg to Weezer, decades worth of critical darlings have tripped up on their second releases. While major record labels often contribute to the phenomenon, they aren't really the bad guys here. It makes more sense to blame a band's first record for being successful. If an album does well, then it only makes sense that a label, as a business, must push forward and capitalize on that success.
But, as popularity rises, label executives typically begin pressuring the artist to create an album that builds upon the last one. More accurately, they pressure the artist to create the same album. This is where business and art don't see eye to eye. In the corporate world, if a product is successful, you make another, similar version, trying to improve on the past model without estranging consumers—think of iPhones or Furbies. Music, on the other hand, evolves in less predictable ways.
More often than not, the stress of deadlines and demand for "singles" (commercially aimed songs) causes the sophomore album to pale in comparison to the first. Luckily, musicians have a few ways to maneuver around the sophomore slump and appease the executives, all while sticking to artistic principles.
One method that's become more popular in recent years is the consistent release of new music. At one point, artists distributed singles and EPs to promote a bigger album, but today, new songs don't have to coincide with a record. Bands can even use the short form to "package" music, allowing select songs to stand as a set without each having to be a single, such as The Dear Hunter's "The Color Spectrum" series. In this way, labels are happy because their artists don't lose momentum, and the artists gain valuable time toward writing the next full-length album.
Another way musicians can dodge dropping a poor album is by focusing on a very specific group of song ideas. With most producers and labels, the policy is to come into the studio with somewhere around 20 to 30 nearly completed concepts for songs. There's certainly nothing wrong with being prepared, but again, where this practice works wonders in business, it can cause friction in the creative space.
While preparing that first album, musicians can choose between their favorite songs from however long they've been writing. A second album, on the other hand, tends to be pieced together from half-finished ideas, at least in part, in the confines of a studio. The result is often lifeless music. If you've ever bought a record based on liking one or two songs, only to find that the rest is achingly lacking, this could be why.
The good news is that, as music distribution moves more into the hands of the musicians, artists have more control over what they bring into the studio, what they release and when they release it. While the habits of major record labels may never change, bands have more sway now than ever over the quality of music they produce. Even though plenty of musicians will still fall prey to the sophomore slump, the curse is defeatable. All it takes for musicians to beat it is the grit to stand for what matters in music and a willingness to work with this crazy, backward and beautiful system instead of banging their heads against it.
More like this story