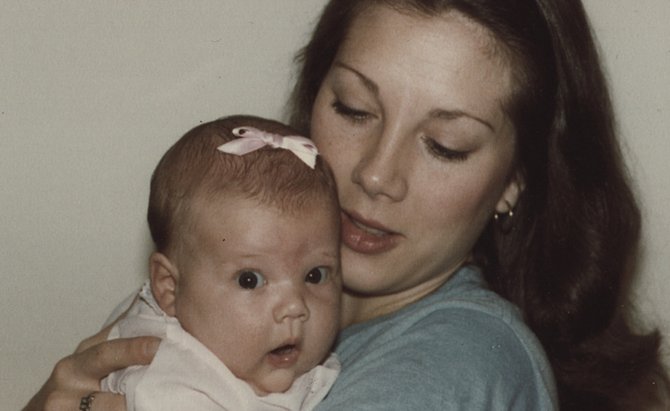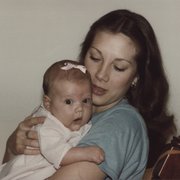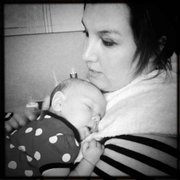 "No one else will ever know the strength of my love for you. After all, you're the only one who knows what my heart sounds like from the inside."—Unknown
The long walk without a mother can be beautiful in some ways. A motherless daughter that herself becomes a mother truly cherishes every moment with her baby, because she knows how deep that connection runs, while simultaneously experiencing the greatest love that a mother has for her child.
My mother passed away when I was 21. Her death cast a large shadow over my life. The first year without her was filled with overwhelming grief. When we spread her ashes in the Gulf of Mexico, I really thought I lost my mother entirely. In that moment, I thought of her hands, her laugh, how her watch was worn loosely around her wrist and even the smell of her facial cream. It was true; I did lose all of those tangible things.
My efforts as an artist explored the depths of my emotions. When I finally realized how it consumed me, I let go inch by inch. After a full decade of focusing on how I didn't have a mother, I noticed how many things I was doing in the hopes that "she'd be proud." I was comforted knowing that I never truly lost my mother entirely--she lived in my heart. She was a guardian angel making miraculous things happen around me.
The day I became a mother brought great healing. I was a full decade away from my loss, and I knew there would be no room for sadness because I was now a mother to a daughter who needed me. When I acknowledged this truth, I walked fully out of the shadow of loss, ready to embark on a new adventure with my daughter.
Making our own new memories as mother and daughter excited me. I think I took it a little overboard throughout her first year of life by documenting every single moment. I suppose it's fairly common for a motherless daughter to fear that she too may die early, so she leaves a trail of things to make sure that the child knows how much she is loved.
During the first year of my daughter's life, the dialogue with my mother changed. I wondered if she held me like I held my daughter. If I naturally had some of the same mannerisms as her, did I naturally mother my baby as she did me? The first time my daughter had a stomach bug I held a cold rag on the back of her neck and would touch her forehead like my mother did for me. In that moment, I felt my mother's presence with me. In that moment, I learned that a daughter never fully loses her mother.
I only occasionally wonder how my mother would be as a grandmother. I have such a strong relationship with her in spirit and have great peace and joy counting my blessings having a stepmother and a mother-in-law that not only love me, but absolutely adore my daughter. Watching their roles shift into becoming grandmothers proves that motherhood is more complex than actually giving birth. Their mothering spirit of nurturing and caring and their desire to be present in all ways shape my view of motherhood. During my journey, my ideas of motherhood have evolved, at least partly because I have been mothered by so many strong women along the way--even when they did not know it.
More like this story