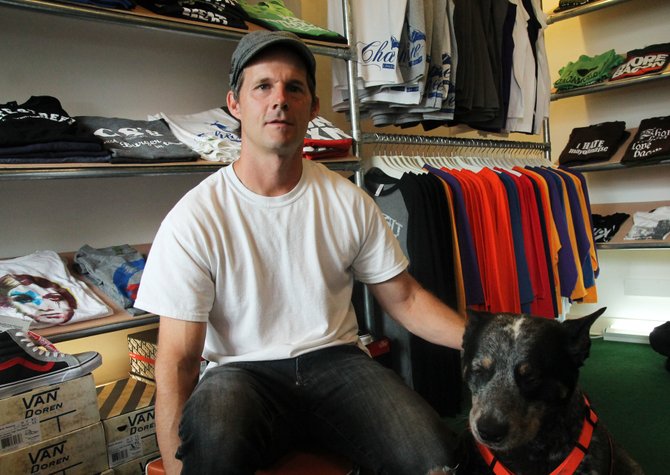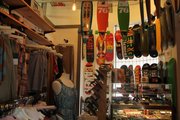 Ron Chane doesn't usually go by his first name.
"I played basketball in junior high, and they just started calling me Chane," he said.
That's how the Fondren T-shirt designer and owner of Swell-O-Phonic got the name for his "Chane" T-shirt line. One of Chane's first creative concepts, the line is celebrating its 25th anniversary tomorrow.
Chane, 43, fondly remembers the day his brainchild came about.
"It started with $150 on June 19 of '88," Chane said.
He used the money he received in graduation gifts to start the project.
"It was just a summer project to feed my habits," Chane said.
When the summer came to a close, Chane wasn't ready to say goodbye to his endeavor. While he was working on the project, Chane was also attempting to answer the age-old question: What do I want to do with my life?
"I thought about being a pharmaceutical representative, but I didn't want to end up being the guy in the suit," Chane said. "So, I did about the dumbest thing I could do at the time. I went for the 1-percent chance of making it."
With his shirts in hand, Chane headed to New York City to further his T-shirt business. While he was waiting for his opportunity to make it big, he worked at The Gap and tirelessly sold his T-shirts on the side.
After a few months, Chane realized that he had to put New York on hold due to the great expense of city life. He headed to Pensacola, Fla. and waited to "make it" by waiting tables and selling his T-shirts. After spending some time in Pensacola, Chane moved back home to Jackson in 1994, eventually settling in Fondren.
"When I moved here, it wasn't Fondren," Chane said. "There was only Cups, and Rainbow had just moved in."
Years later, Swell-O-Phonic thrives in the Fondren area.
"I figured it'd be something if I stayed six months," Chane said.
In honor of Chane's 25th anniversary, you can buy one T-shirt and get the second at half off tomorrow through Saturday. At the event, look for cupcakes from Campbell's bakery, a Lucky Town keg and live music. Chane will also be giving away 100 T-shirts from 5 to 8p.m.
Support our reporting -- Follow the MFP.