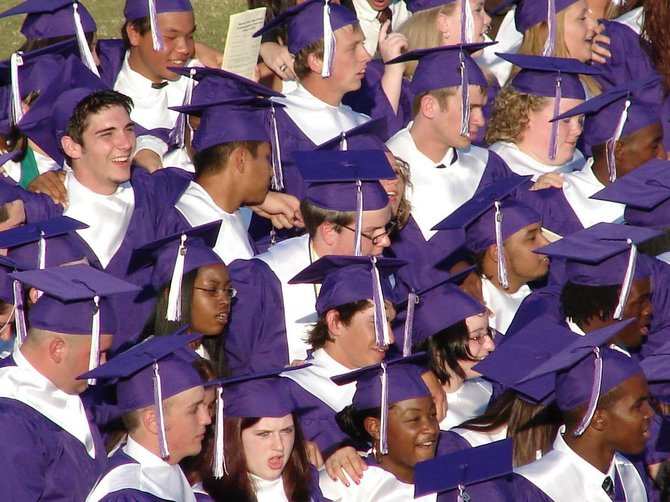 For many of Mississippi's high school juniors and seniors, back to school means taking AP courses, doing research on what college or university to attend, and maybe even planning for a trip abroad. But not everyone in the state can leave the country—nor can everyone in the South count on attending his or her state college campus.
I first heard of Jessica Gutierrez through Freedom University Georgia--a two-year civil disobedience response to the Board of Regents' ban affecting Georgia's undocumented youth.
For those who may not know, the state of Georgia bans students who are not citizens from the top five most competitive state schools--these are the same schools that banned African Americans during the Jim Crow era. Freedom University, based in Athens, Ga., offers college-level courses to undocumented high-school graduates free of cost, as well as providing rides, giving students books, and assisting students with the college application process.
In January, Gutierrez learned about an opportunity at Tougaloo College from Freedom U. Tougaloo student Alex Ortiz encouraged other undocumented students to apply to his HBCU, and Gutierrez was able to enroll. She is now planning to move to Mississippi, because Georgia also denies in-state tuition and access to financial aid to students without citizenship, even if such students have been approved to the Deferred Action for Childhood Arrivals program set up by the U.S. Department of Homeland Security and the U.S. Citizenship and Immigration Services department in June 2012.
Gutierrez has lived in the United States since age 2, and grew up in Decatur, Ga. She became involved with Freedom University last year when she heard of it through her mother, who found it in a Spanish-language Atlanta newspaper, Mundo Hispanico.
"If you see an opportunity, you take it and see how it works," Gutierrez says of her decision to come to Mississippi. At 19 years old, she is beginning her freshman year at the school.
Just because Mississippi students do not face a ban like the one in Georgia (or Alabama and South Carolina, where probably fare worse), does not mean that undocumented students have easy access to educational resources. Many students who are undocumented feel despair.
In November 2011, Joaquin Luna, a student in Texas, committed suicide. DACA, a plan to help DREAM-Act-eligible youth like Luna was announced approximately seven months after his death. The DREAM Act (Development, Relief and Education for Alien Minors) is a law that has been proposed but never passed. No statistics indicate that a Mississippi undocumented student has ever committed suicide, and I hope such a thing never happens here.
Students in Mississippi, so far, can attend any school, though tuition rules are sketchy, and I know at least three DACA recipients who are attending community colleges at in-state rates with no financial aid. I have met only one young lady who is paying the out-of-state tuition rate, and she declined to comment on the reason why.
"Many students at Freedom U. were angry and went through a phase where they gave up," Gutierrez says. "When I told teachers that I was undocumented, they would ask me why I don't have my citizenship." Gutierrez adds that teachers need to understand why immigration reform is needed instead of bombarding students with questions that make them feel bad or ashamed about their status.
Gutierrez now has to worry about not only surviving in a new state and a new school, but also about the pending immigration-reform talks, which will have an impact on all undocumented people in the country.
"I (will have to) pay attention to the news more because before, my parents used to give me that information," Gutierrez says of navigating college while the policies are still being written around her. "And I'll go broke, because ever since I got DACA, I've been saving for Tougaloo and possibly the immigration reform. I'll probably be more open (about my status) than I was before. I'll maybe get a little help from other people ... across the state."
Back to school is a stressful time for undocumented students, given the record-setting deportation policies of the Obama administration, anti-immigrant attitudes in the Deep South, and lack of information from both high schools and universities alike. If you are undocumented, know that you are not alone and that no university can deny you entry based on your status. Visit facebook.com/MississippiYIR for advice and assistance.
Ingrid Cruz is a community organizer and advocate for human rights. Over the past year she has concentrated on organizing the immigrant community in north Mississippi. You can read her thoughts at http://comomaquinita.tumblr.com or reach her on Twitter and Instagram @ingridiswriting. Email her at [email protected] to be connected to other undocumented students who have successfully applied to schools throughout the state.
Support our reporting -- Follow the MFP.