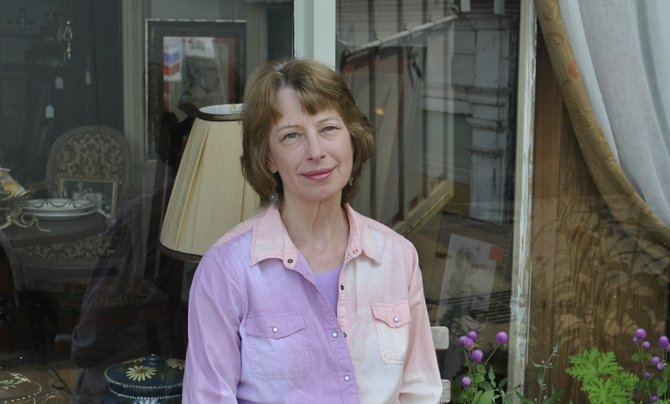 The Mississippi Arts Commission granted $1.5 million to fund artists and art programs across the state for fiscal year 2013. One of those grant recipients was Anne O'Hara, who received $4,500.
O'Hara, 68, first heard about the grants at the Mississippi Art Museum where a member of the Arts Commission brought up the subject.
"I just thought that maybe this should be something that I should try for because I never had the time when I was a teacher to do this sort of thing," O'Hara said.
Originally from England, O'Hara moved to the United States in 1966 to attend graduate school at the San Francisco Art Institute, where she received her Master of Fine Arts in sculpting.
"I have always enjoyed art," O'Hara said. "As a child I would draw horses and things all the time."
O'Hara loved art, but teaching it was the farthest thing from her mind when she was young. In fact, "I always said that I would never be a teacher," O'Hara said.
Despite her vow, O'Hara began a 34-year career teaching art with a 9-year stint in the Jackson Public Schools Power APAC program in 1981. She and her family moved to Milwaukee in 1990 so that her husband, who also teaches art, could go back to school.
When O'Hara and her family moved back to Jackson in 1993, her husband Bruce began teaching art at Tougaloo College and she began teaching at Jim Hill High School.
In 2003 O'Hara moved to Mississippi School of the Arts, where she taught for nine years until her retirement last year.
Though she has spent 32 years in a field she never thought she would participate in as a young woman, O'Hara said that she enjoyed all of her teaching experiences.
"It has been very rewarding and a learning situation for me as much as anything," she said.
One of the many things that O'Hara learned throughout her career was that people are worth getting to know, a lesson that she uses today in her artwork.
"As a teacher, you will always have a student or two that is hard to like at first," O'Hara said. "The more you get to know them and work with them, you start to see that there is good in everybody and that is what my art is about now—the hidden layers that lie inside us."
Now that she is retired, O'Hara plans to use her grant for things such as buying art supplies, exhibiting her work and perhaps traveling a little bit. She and her husband have passed on their gifts to their children; the couple has a son and a daughter who are also artists.