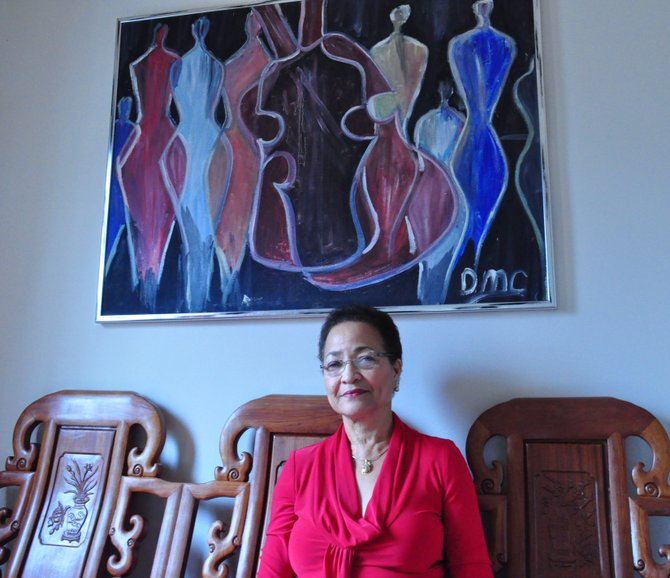 Originally from Itta Bena, Euvester Simpson returned to Mississippi after starting high school in Wisconsin, and graduated from Greenwood's Amanda Elzy High School. In 1963, when she was 17, a friend asked her to attend a civil-rights meeting.
"I got involved because I wanted to work with other people to change the conditions in my community and in the state," she says.
That June, Simpson was jailed in Winona with Fannie Lou Hamer, Annell Ponder, James West and June Johnson. The group was returning from a citizenship school in South Carolina. "We got arrested for using the so-called white side of the bus terminal," she says.
While in jail, deputies and black prisoners beat Simpson and the others repeatedly, which only served to strengthen their resolve.
"I got the least of it," Simpson says, while Hamer took the brunt. She spent four nights in a jail cell with Hamer.
Simpson, now 67, also participated in 1964's Freedom Summer. The Coalition of Federated Organizations organized a season of civil-rights activity in Mississippi, which included establishing "freedom" schools and registering African Americans to vote. Violence was heavy during Freedom Summer, Simpson says, not just from groups like the Ku Klux Klan, but from state and local authorities, too.
Simpson was a Student Nonviolent Coordinating Committee field secretary from 1963 to 1965. SNCC's members were black Mississippians and white, primarily out-of-state volunteers. For $10 a week—$9.64 after taxes, she says—Simpson helped with voter registrations and held workshops in Mississippi.
Simpson attended Tougaloo College in the '60s, but it would be years before she finished her degree. Simpson got married in 1965 to her first husband, and she reared five children: three sons and two daughters who now range in age from 34 to 47. "That's the best and most courageous thing I've done," she says. She obtained her bachelor's in political science in 1995 from Millsaps College.
A proud grandmother of 12, Simpson has been married to Les Range for 15 years, and the couple resides in Jackson. Still an active advocate for civil rights, she is on the board of directors for the Veterans of the Mississippi Civil Rights Movement and on the Mississippi Civil Rights Museum Commission.
This April, Simpson will be honored at the Fannie Lou Hamer Humanitarian Awards luncheon. "This award means a lot to me because it comes from the Fannie Lou Hamer Institute, and the institute honors a woman that I respect and love," Simpson says. "I'm always happy to uplift her spirit and her name."
Simpson was an organizer for the 30th anniversary of Freedom Summer in 1994. The 50th anniversary will fall in 2014, and Simpson is helping plan a series of events to be held throughout the state of Mississippi.
Support our reporting -- Follow the MFP.