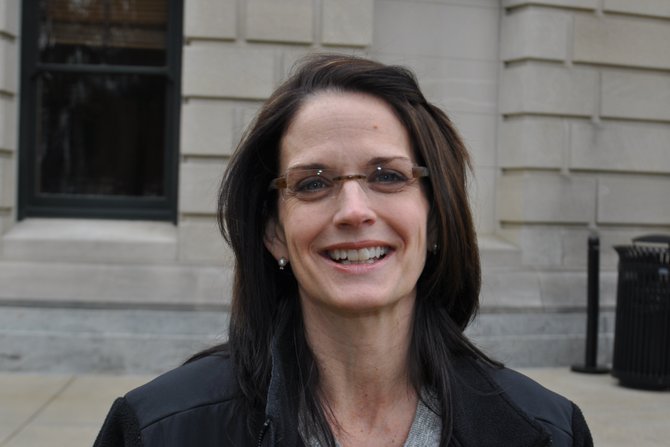 Up to 300,000 children are at risk for sexual exploitation each year in this country according to the Polaris Project, an organization located in Washington, D.C., that fights global trafficking. Once a child gets sold into the sex trade, the odds of being rescued are slim, and the road to recovery is a long, difficult process. Few shelters for exploited girls exist, but Wendy Bradford is moving mountains to build Mississippi's first safe haven for young victims lured into a world of prostitution and heinous acts.
Kids, induced by force, fraud, or coercion, become commodities for sexual exploitation. Traffickers kidnapped some. In some cases, you have runaways or throwaways, and in others, parents may sell their child or friends might lure friends into prostitution. Sex traffickers and pimps force victims into prostitution and pornography. They brand them and use various means to control them, including starvation, confinement, horrific physical abuse, rape, threats of violence to their families and forced drug use that leads to addiction.
"This is an atrocity that people should not turn a blind eye to nor a deaf ear. We should come together in prayer. Ask our God how to proceed, because He has a plan bigger than we can imagine for ourselves," Bradford said.
Bradford became interested in 2010 after reading "The Road of Lost Innocence" by Somaly Mam, whose grandfather sold her into sexual slavery at 12-years-old in Cambodian. "Mam has rescued thousands of girls. The book wrecked my whole life and was one of the things that brought me back to God," Bradford said.
Throughout her 20 years of nursing, Bradford saw abuse cases and took care of girls who she suspected had been abused. She believes God was preparing her for this new quest. After learning about sex trafficking, Bradford's prayed for the chance to go to Cambodia. Her prayer was answered last June, but her experience was troubling "I saw some horrific things that were very disturbing," Bradford said.
"You didn't have to look very far to see the trafficking situations. We saw foreign men with very young local girls in coffee shops. Even though we had an orientation by Hard Places Director Allison Mellon, some things didn't need an explanation. Young girls in Wat Phnom Park dressed scantily clad with their pimps not far away. It just really opened our eyes. Our mission trip was mainly focused on the boys' center, Punlok Thmey. We were able to engage in their play therapy sessions, social work visits and kids' club."
Upon her return from Cambodia, Bradford said she hit the ground running to build a faith-based home. "God put a fire for it in me." She now serves as chairwoman of Metro Advocates for Freedom (MAFF), a Jackson chapter of Advocates for Freedom, formed by Suzie Harvill on the Gulf Coast.
The two faith-based advocacy groups work to raise awareness of the problem and to train law enforcement, nurses, social workers, Homeland Security and others to identify victims and end modern-day slavery where the demand for young victims is increasing. Police and government agencies report they have seen child sex trafficking increase tenfold over the last two years.
Typical emergency shelters are equipped for runaways, not trafficking victims. Harvell said shelters need to offer specialized services to treat the multitude of problems victims face. It's a task Bradford and other advocates will learn about at a Courage Worldwide conference in California later this month.
President Obama recently urged congress to renew the Trafficking Victims Protection Act. Before 2000, no comprehensive federal law existed to protect victims of trafficking or to prosecute their traffickers. Human trafficking is tied to the illegal arms industry, and is the second largest criminal industry in the world, and it is the fastest growing.
State trafficking laws vary. Mississippi and 16 other states received a "D" from Shared Hope International in the 2012 "Protected Innocence Challenge" report, which listed 18 states as failing. Seven states, including Louisiana, received a B. States were scored based on six categories of law, and despite a low overall score, Mississippi received a high score of 14.5 points out of 15 points for its criminal provisions for traffickers.
"We need to raise our score to a B plus," Bradford told a prayer group gathered at the Capitol Monday to show support for tougher laws and safe shelters to help rescued victims with physical and psychological healing as well as helping to stabilize, educate, and teach long-term job and life skills.
Bradford and other advocates will pray at the Capitol every Monday on the north steps until HB673 and SB2719 move forward without opposition. HB673 moved out of committee Feb. 4, and SB2719 in the afternoon.
Victims seeking help and those requesting additional information may contact the Polaris Project hotline at 1-888-3737-888.
Support our reporting -- Become a JFP VIP.
The news business has changed dramatically in the past year, and we need your help more than ever to keep bringing you important stories about Jackson and the Metro. Become a JFP VIP with an annual membership or you can Sign up as a monthly supporter. Thanks for anything you can do to empower our journalism!