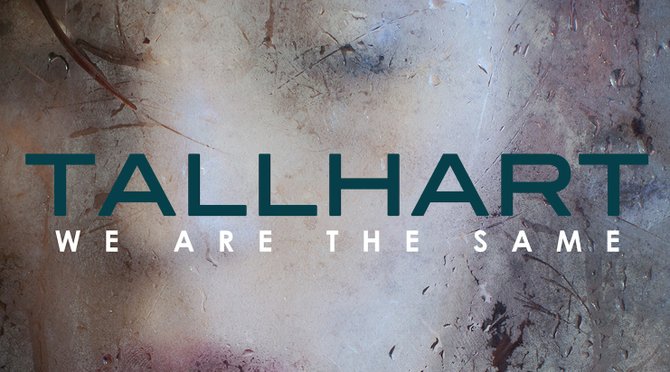 As the first full-length and second studio record from Florida's Tallhart since it signed to Equal Vision Records, "We Are the Same" comes with substantial concerns. For one, Tallhart was the first act to sign to Say Anything-frontman Max Bemis's Equal Vision imprint label, Rory Records. Uber-experimental indie-pop Pretty & Nice, the acoustic folk duo Merriment, and XO, a side project from Say Anything sibling musicians Jake and Jeff Turner later joined the Rory roster.
Tallhart faced an even greater hurdle than fronting an entire label, though. Its first studio album, "Sister of Mine," dropped in January 2012, only a month prior to its union with Rory Records. The band then immediately released six new songs for the EP "Bloodlines" in April 2012 to meet label requirements. Despite the impressive amount of product that Tallhart generated last year, the band punched the clock yet again to work on a whole CD's worth of completely new songs. Lucky for this Tampa trio, Tallhart can quickly yield indie-rock tunes that, while not always inspired, are better than many of their peers' records, even those with music-scene tenure.
Though Tallhart only began in 2010, originally performing under the name Marksmen, "We Are the Same" is not trial-and-error experimentation. The songs are often musically dynamic and diverse, from guitar riffs to vocal tone. The lyrical content combines the best of both worlds, frequently featuring a definable narrative but remaining abstract enough for interpretation. The members of Tallhart play in a manner conducive to the whole group: If driving guitar need not be used, then you won't hear it drowning out the more intricate details like tambourine and atmospheric backing vocals.
It certainly doesn't hurt that lead singer Matt Segallos has a penchant for the folksy. Oddly enough, songs like the near-acoustic shout-out to compunction, "Holy Coast," and the Americana-tinged verses of "Mexico" use the familiar to keep the album from falling into over-used patterns. These instances of self-imposed sincerity—remnants of classic-roots rock—are welcome in the indie-rock genre, which occasionally falls from the realm of the real into what sounds cool.
In fact, the word that best describes Tallhart's "We Are the Same" is "genuine." The band stays true to its recognizable sound but isn't afraid to slide into anthem rock or the more intimate moments, in keeping with the some successful indie acts like Pedro the Lion and Band of Horses. In many ways, Segallos and his Tallhart cohorts create music that is agreeable and inventive enough to help redefine the indie-rock nomenclature in the same way that their predecessors have.
Unfortunately, potential is not equivalent to follow-through. "We Are the Same" comes up a bit short at times is in memorability—an issue that ranges in its source from song to song but, thankfully, also in terms of how prevalent the problem is. While songs such as "Fighter" display a proficiency in producing captivating, creative refrains, others struggle with it. In "Wandering Kind," the culprit is a fairly forgettable chorus, one that is listenable but not nearly catchy enough to stay with you once the album presses onward. The same could be said for "The Fire," which plays more like an old Gin Blossoms B-side than a contemporary rock song.
Even at its worst, Tallhart delivers fine—if sporadically unremarkable—tunes, an achievement for a band of any age. With immense potential and a rare level of authenticity, when the members of Tallhart are able to turn out new music at their own pace, I have no doubt they'll sand down those few rough edges to frictionless perfection.
Support our reporting -- Become a JFP VIP.
The news business has changed dramatically in the past year, and we need your help more than ever to keep bringing you important stories about Jackson and the Metro. Become a JFP VIP with an annual membership or you can Sign up as a monthly supporter. Thanks for anything you can do to empower our journalism!