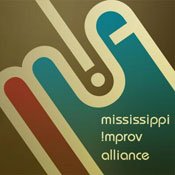 The creative community of Jackson has a new way to express itself through artistic means. On the third Monday of each month, all sorts of artists are welcome to show off and hone their skills at the Commons at Eudora Welty's Birthplace.
Organizer daniel johnson (who prefers to spell his name in all lowercase characters) describes it as "an open space where different disciplines can come together and have a creative conversations." The monthly event is free for both participants and onlookers.
"There (was) not a time or place set aside for artists to get together and just be together in a no-rules, creative environment," johnson says.
The idea of the Open Space event came from the Mississippi Improv Alliance's annual brainstorming meeting in January. So far, there have been three Open Spaces with a small group of artists coming together and creating something unique and different.
Johnson says that there have mostly been dancers and musicians who show up to the Open Space art dialogue. Familiar faces include Bethany Nelson, a dancer who helped spearhead the happening, and the Commons' artist-in-residence Jonathan Sims. Visual and performing artists are more than welcome to participate.
"My hopes for it are that people feel welcome to show up and communicate in every discipline and to experiment and to be with other artists," johnson says.
The Mississippi Improv Alliance's Open Space event occurs on the third Monday of each month 7-9 p.m. at the Commons at Eudora Welty's Birthplace (719 N. Congress St., 601-352-3399).
Support our reporting -- Follow the MFP.