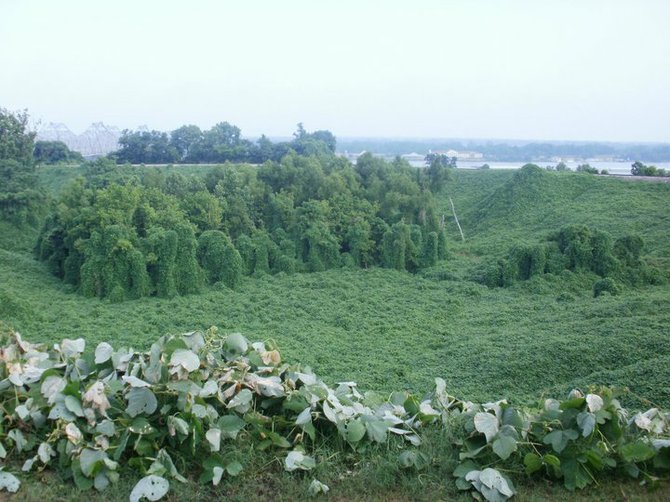 For your summer road trip, why not take one of the most scenic routes the area has to offer? The Natchez Trace Parkway is a quiet, picturesque route to one of Mississippi's best travel spots, Natchez. Of course, taking the Natchez Trace instead of the interstate may require a few sacrifices. You won't find a gas station every 10 miles, so delicacies such as preservative-filled, heat-lamp hotdogs or extra chewy chicken-on-a-stick aren't easily accessible. However, the Trace offers more satisfying options than gas-station food so make sure to pack snacks.
The National Park Service maintains the Trace, which commemorates the historical trading path of Native Americans (see nps.gov/natr for more information). With historical significance and natural beauty, the Trace offers activities such as hiking, camping, fishing and horseback riding, as well as historic spots along the Trace worth exploring. Several mile markers present opportunities to learn about the Native American journey.
For example, at mile marker 45, a trail leads to Grindstone Ford, which takes its name from a nearby watermill. This ford marks the beginning of the Choctaw nation and the end of the old Natchez District. Nearby is Mangum Mound. In 1936, researchers excavated this huge hill, revealing several human remains. This excavation teaches much about Plaquemine culture and its high infant mortality rate. Other interesting sites between Jackson and Natchez include the Sunken Trace and the Emerald Mound.
Things to Remember:
• The speed limit is maximum 50 miles per hour the entire way, so blast some great music or bring a good conversation buddy.
• Watch for wildlife on or near the road, especially if traveling at dusk or dawn.
• Look out for bicyclists. The parkway is a designated bike route, and state law mandates drivers give bikers plenty of space.
• Most stops are RV-accessible so feel free to drive your RV.
• Once you get to Natchez, explore. At one time, Natchez was one of the wealthiest cities in America, so tour one of several antebellum mansions. Ride on a carriage through downtown Natchez and visit one of many antique shops. Sip a Knock-You-Naked margarita at Fat Mama's Tamales. Take a picture with the Mississippi River as your backdrop. Nap at a bed and breakfast. Immerse yourself in history and culture with the Mississippi Blues Trail, the Natchez Burning site, and the William Johnson House.
My Natchez Picks:
• The King's Tavern (619 Jefferson St., 601-446-8845)
• Pearl Street Pasta (105 S. Pearl St., 601-442-9284)
• Biscuits & Blues (315 Main St., 601-446-9922)
• The Elms Bed & Breakfast (801 Washington St., 601- 445-5979)
• Longwood Plantation, an antebellum octagonal mansion featured on HBO's "True Blood" (140 Lower Woodville Road, 601-442-5193)
More like this story