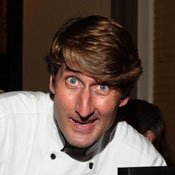 Best Arts Organization: Mississippi Museum of Art
As a child, I loved exploring the Mississippi Museum of Art at its former location on visits to Jackson with my mom. As an adult, I am continually impressed with the extensive permanent collection and world-class visiting exhibitions the museum brings to our state. The new facility, completed in 2007, provides a beautiful home for the collection while offering plenty of space for community meetings and events. The addition of the Art Garden provides a public space that Director Betsy Bradley likens to the "front porch of downtown." With a range of regular educational and community programming, the museum continues to be a home for cultivating creative innovation.
—Julie Skipper
Second: Mississippi Arts Commission (501 N. West St., Suite 1101-A, 601-359-6030)
Third: Craftsmen's Guild of Mississippi (950 Rice Road, Ridgeland, 601-856-7546)
Good Showing: Greater Jackson Arts Council (255 E. Pascagoula St., 601-960-1557); New Stage Theatre (1100 Carlisle St., 601-948-3531); Ballet Mississippi (201 E. Pascagoula St., Suite 106, 601-960-1560); Mississippi Symphony Orchestra (201 E. Pascagoula St., Suite 104, 601-960-1565); Ballet Magnificat! (5406 Interstate 55 N., 601-977-1001)
Best Community Activist/Hell-Raiser: Brad Franklin
There's a reason so few floppy-eared bunnies are named Kamikaze. Brad "Kamikaze" Franklin is that reason. A professed Jacksonian and, as he likes to stylize it, "FIGHTER!" (he includes husband, father, artist and businessman on his list of titles as well), Franklin credits his late mother for teaching him to be outspoken and hardheaded. Evidence of both traits is apparent either by reading the columns he pens in the JFP's pages or by surveying his community involvement and business ventures, which have included operating Dreamz JXN nightclub and working as entertainment director for Watkins Partners.
In his debut column for 2012, Franklin showed readers his softer, fuzzier side as he reflected on life as a dad of four. Could Kaz be losing his edge? Likely not. He writes: "Maturity is becoming aware and proud of who you are and embracing it; others be damned."
—R.L. Nave
Second: Kenneth Stokes
Third: Jeff Good
Good Showing: Malcolm White; Knol Aust; Craig Noone
Best Business Owner: Jeff Good
Mangia Bene, 3317 N. State St. 601-982-4443
On Jan. 2, Jeff Good posted this on Facebook: "One of my lead managers at Broad Street Bakery & Cafe wants to start the new year with a change. ... a new career ... and I would like to help him live into this best life. ... We ALL deserve to do something that moves us ... and makes us feel whole." It's a testament to the type of person Jeff Good is and why he has taken the title of Best Business Owner yet again.
Good, a Salt Lake City, Utah, native, is the co-owner of the Mangia Bene franchise with friend Dan Blumenthal. The company, whose name means "eat well" in Italian, includes a catering company and three popular Jackson eateries: Bravo! Italian Restaurant & Bar, Broad Street Baking Co. And Cafe, and Sal & Mookie's New York Pizza & Ice Cream Joint. Although each restaurant has a distinct identity with its own menu choices, they have in common high-quality food, comfortable atmosphere, and friendly and knowledgeable staff.
Not only does Good give his time to better the community, Good gives of his and him company's resources at events like the annual Sal & Mookie's Street festival that raises money for the Blair E. Batson Children's Hospital.
Good graduated from Murrah High School in 1981 and Millsaps College in 1986. He has been married for more than 20 years to Debbie and is father to twin teen daughters, Carly and Alex.
—ShaWandaJacome
Second: Whitney Giordano, Material Girls (Renaissance at Colony Park, 1000 Highland Colony Parkway, Suite 7005, Ridgeland, 601-605-1605; 182 Promenade Blvd., Flowood, 601-992-4553)
Third: Stephanie Barnes, Bit By Bit Equine Therapy (P O Box 685, Madison, 769-798-8412)
Good Showing: Craig Noone, Parlor Market (115 W. Capitol St., 601-360-0090); Chad Seabrook, Seabrook Insurance (6955 Old Canton Road, Suite A, Ridgeland, 601-487-8022); Michael Donovan, Plato's Closet (1260 E. County Line Road, Ridgeland, 601-487-8207)
Best Community Garden/Nature Attraction: Art Garden at the Mississippi Museum of Art
380 S. Lamar St., 601-960-1515, http://www.msmuseumart.org
Like a clearing in a forest, the Art Garden at the Mississippi Museum of Art opens its green space for downtown workers, residents and visitors to relax and ponder. Several Egyptian-looking columns etched with Mississippi themes open to still developing rooms that will have trees for walls. Nearby, boat sculptures atop tall poles spin slowly with a gust of wind like mature pinwheels. Water gently shoots from the center of mosaic lilies in tiled play ponds for children and the young at heart. The lunchtime crowd can eat outside, and they can come back on some evenings for outdoor concerts or film screenings. —Valerie Wells
Second Place: Mynelle Gardens (4736 Clinton Blvd., 601-960-1894 )
Third Place (tie): Mississippi Museum of Natural Science (2148 Riverside Drive, 601-354-7303); LeFleur's Bluff State Park (2140 Riverside Drive, 601-987-3923)
Good Showing: Clinton Community Nature Center (617 Dunton Road, Clinton, 601-926-1104)
Best Local Filmmaker: Robby Piantanida
903-312-0119, http://www.borrowedproductions.com
Robby Piantanida's motion and static visual work has resonated with this year's voters, moving him up a notch to first place. A 2009 visual arts graduate of Belhaven University, the Tyler, Texas, native today finds his home in Borrowed Productions, located in the Millsaps Arts District. Piantanida's comfort behind the camera has resulted in numerous short films, commercials and music videos, along with a feature film, "The Sound of a Dirt Road."
—Brett Benson
Second: Amile Wilson
Third: Anita Modak-Truran
Good Showing: Jim Dollarhide; Edward Saint Pé; Tate Taylor
Best Curmudgeon: Bert Case
715 S. Jefferson St., 601-948-3333, http://www.wlbt.com
From Charles Schultz's Peanuts saying, "I love mankind. It's people I can't stand," to Raymond Chandler declaring, "It is not a fragrant world," curmudgeons share their viewpoint on the world. Sharing his view is where this year's No. 1 curmudgeon, broadcaster Bert Case, excels. Starting in radio at Ole Miss after graduating from Murrah High in 1957, he entered the local news scene in 1965. While viewers today think of him in the WLBT anchor chair, sharing his travels down the Pearl River or posing questions to an irate Gov. Fordice threatening to "whip his ass," Case sees his work during Hurricane Camille and the resulting Weather Service documentary as the most significant story of his career. He has been with WLBT since 1974.
—Brett Benson
Second: Chris Jones
Third: Kenneth Stokes
Good Showing: Vince Falconi; Ian Williams
Best High School Band: Murrah High School
1400 Murrah Drive, 601-969-6602, http://murrah.jpsms.org
From its colors to its strong, boisterous sound, the Murrah High School Band makes a sure impression. Under the direction of Brian Jefferson, they are named best high school band in the Jackson metro area. Just call them the "Sound of Perfection." The band has nearly 200 members and, like the Jackson State Sonic Boom of the South, can get you "up out of your seat." To put together a high school band that large and with that much talent takes more than the students. It is the students' dedication, parental support and school faculty who make the band a success. Some of the band members have participated in Jackson Public School's All-City Honor Band. From superior ratings to the Best of Jackson, Murrah High School Band has something to boast about.
—Tam Curley
Second: Madison Central High School (1417 Highland Colony Parkway, Madison, 601-856-7121)
Third: Ridgeland High School (586 Sunnybrook Road, Ridgeland, 601-898-5023)
Good Showing: Jim Hill High School (2185 Coach Fred Harris St., 601-960-5334); Northwest Rankin High School (5805 Highway 25, Flowood, 601-992-2242); Pearl High School (500 Pirate Cove, Pearl, 601-932-7931)
Best Jewelry Designer: Betsy Liles (B. Fine Art Jewelry)
215 W. Jackson St., Ridgeland, 601-607-7741, http://www.blilesstudio.com
The ladies at B. Fine Art Jewelry specialize in creating unique pieces of wearable art for each customer. Betsy Liles, owner of the shop, has been working with Cylena Knowles since 2009 and Anne Brunson since 2006, and the studio has been open for business for six years in Ridgeland.
The shop carries an array of items from different artisans and artists from around the state. Artists currently featured include Jane Chauvin, Alan Kolodny and Cecile L. Bartlett.
B. Fine Art Jewelry also carries women's apparel and accessories such as purses, scarves and belts. If you want one-of-a-kind custom jewelry, visit B. Liles, whether it is for casual wear, a party or a wedding. In fact, B. Liles creates custom wedding bands, engagement rings and cufflinks.
—Briana Robinson
Second: Lil McKinnon-Hicks, LilMcKH Jewelry (200 Commerce St., 601-259-6461)
Third: Alex and Lele (http://www.alexandlele.com)
Good Showing: Liz Henry (http://www.lizhenryjewels.com); Whitney Giordano, Pear by Material Girls (182 Promenade Blvd., Flowood, 601-992-4533)
Best Jackson Dancer: Nicole Marquez
http://www.youcantstopthisdancer.com
Multi-talented Nicole Marquez is no quitter. After a fall from her Harlem apartment's roof that led to a broken back, neck, pelvis, ribs and punctured lung, she made the decision to not give up and keep fighting against the odds.
The full-spirited dancer is back on her toes, choreographing for dance companies, plays and more. In March 2010, she embarked upon her first big project, "An Evening of Hope." The event was a fundraiser for the Ask for More Art initiative that promotes the arts in schools.
As of October 2010, Marquez is a certified yoga instructor and currently teaches "Yoga Meets Dance" at the YMCA in Flowood. Marquez is also a highly sought after motivational speaker who tells audiences about her success story and spreads her message of hope.
—LaShanda Phillips
Second: Kathy Thibodeaux, Ballet Magnificat! (5406 Interstate 55 N., 601-977-1001 )
Third: Tracie James-Wade, LaMorne's Dance (123A Highway 80 E., Suite 274, Clinton)
Good Showing: Sujan Ghimire, Salsa Mississippi (605 Duling Ave., 601-213-6355); Michael Day, Dance Connection Ballroom Dance Center (306 N. Bierdeman Road, Pearl, 601-932-2374)
Best Local Professor: Jean Powers (Holmes Community College)
412 W. Ridgeland Ave., Ridgeland, 601-856-5400, http://holmes.cc.ms.us
Holmes Community College's Jean Powers has been teaching for more than 25 years. Though she has previously worked as a professor of business at both Hinds Community College and Belhaven University, she finds her current position at Holmes to be the most rewarding. Powers has taught speech and communications for more than 13 years, and this is her third consecutive win for Best Professor. Students admire Powers' upbeat attitude and fun classroom presence. She works to bring sunlight and laughter to a subject that is traditionally met with apprehension. Powers encourages her students to trust themselves and to share her positive outlook. She is also a part-time yoga instructor at Courthouse Racquet & Fitness.
—Sadaaf Mamoon
Second: James Bowley, Millsaps College (1701 N. State St., 601-974-1000)
Third: Matt Steffey, Mississippi College School of Law (151 E. Griffith St., 601-925-3000)
Good Showing: Jay Long, Hinds Community College (3925 Sunset Drive, 601-366-1450); Bob Pennebaker, Belhaven University (1500 Peachtree St., 601-968-5940); Robert McElvaine, Millsaps College (1701 N. State St., 601-974-1000); James Stewart, Tougaloo College (500 W. County Line Road, 601-977-7768)
Best Place to Book a Party or Shower: The South Warehouse
627 E. Silas Brown St., 601-939-4518
A good party is memorable for the experience and the people, and choosing the right venue that allows guests to enjoy those things can be tricky. This year's winner, The South Warehouse, provides a unique space in the heart of downtown that can be transformed for events from wedding receptions to fashion shows. The old warehouse's exposed-brick walls convey authenticity and history. Event planners can make creative use of the large open space to create multiple vignettes and distinct areas for different activities—eating, bars, music, lounging.
—Julie Skipper
Second: Fairview Inn/Sophia's (734 Fairview St., 601-948-3429)
Third: Hilton Garden Inn Downtown Jackson/King Edward Hotel (235 W. Capitol St., 601-353-5464)
Good Showing: Duling Hall (622 Duling Ave., 601-941-1342), Parlor Market (115 W. Capitol St., 601-360-0090), The Cedars (4145 Old Canton Road, 601-366-5552), Mississippi Children's Museum (2145 Highland Drive, 601-981-5469)
Best Live Theater: New Stage Theatre
1100 Carlisle St., 601-948-3531, http://www.newstagetheatre.com
When I moved to Jackson, one of the first things I discovered was New Stage Theatre. Since then, I have seen numerous plays there, including the famous "A Christmas Carol." At New Stage, it just felt like home.
Jane Reid Petty founded New Stage Theatre in 1965. Its mission has been "to provide professional theater of the highest quality for the people of Mississippi and the southeast."
Right now, go see "Lombardi," a play about the sports great Vince Lombardi. It's playing until Feb. 5. Also, consider checking out "The Lion, the Witch and the Wardrobe."
—Briana Robinson
Second: Fondren Theatre Workshop (http://www.fondrentheatreworkshop.org)
Third: Black Rose Community (103 Black St., Brandon, 601-825-1293) Good Showing: MADDRAMA at Jackson State University (1400 J.R. Lynch St., 601-979-2121); Thalia Mara Hall (255 E. Pascagoula St., 601-960-1537); J. Lee Productions (http://www.jleeplays.com); Actor's Playhouse (http://www.actorsplayhouse.net)
Best Place to Get Married: Fairview Inn
734 Fairview St., 601-948-3429, http://www.fairviewinn.com
It's (arguably) the most important day of your life: your wedding day. You want a location that is special and allows you to express yourself through your event design. The Fairview Inn, a 1908 Colonial Revival Mansion, provides a classic romantic setting for indoor or outdoor ceremonies and rehearsal dinners. It can also accommodate overnight guests or the happy couple in a honeymoon suite. Rounding out this year's list is another historic property, the Cedars, along with more modern structures like the Mississippi Craft Center. Jackson has no shortage of options for couples to find the location that's right for them.
—Julie Skipper
Second: The Cedars (4145 Old Canton Road, 601-366-5552)
Third (tie): The South Warehouse (627 E. Silas Brown, 601-939-4518); Mynelle Gardens (4736 Clinton Blvd., 601-960-1894)
Good Showing: Luckett Lodge (214 Clark Creek Road, Brandon, 601-829-2567), Mississippi Craft Center (950 Rice Road, Ridgeland, 601-856-7546), Mississippi Agriculture and Forestry Museum (1150 Lakeland Drive, 601-432-4500)
Best Photographer/Photo Studio:Sterling Photography
731 Pear Orchard Road, Suite 36, Ridgeland, 601-982-3032, http://www.sterlingpics.net
The brainchild of William Sterling, Sterling Photography specializes in wedding and senior portraits, but also shoots family portraits, celebrities and magazine covers. Sterling has worked with actresses such as Nicole Arrie-Parker and supermodels like Cynthia Bailey. He is the key photographer for Denim magazine and has worked with Vibe magazine.
Sterling previously worked at BlueCross BlueShield, but when his hobby started bringing in more money than his job, he said to himself, "Why not do what I love?"
"I don't just look at myself as someone who takes pictures," he says. "I see myself as someone who creates art."
—Briana Robinson
Second: Christina Cannon, Photography by Christina (http://www.christinafoto.com)
Third (tie): Josh Hailey, (http://www.joshhaileyart.com) and Justin Rives Photography (http://www.justinrives.com)
Good Showing:  Ron Blaylock, Fondren Studio and Gallery (3017 N. State St., 601-506-6624); BlueGenes Photography by Becka Wigton (http://www.bluegenesphotography.com); Followell Fotography (Robby Followell, http://www.followellfotography.com)
Best Nonprofit Organization: Stewpot Community Services
1100 W. Capitol St., 601-353-2759, http://www.stewpot.org
Since its founding by seven churches in 1981, Stewpot has evolved from a soup kitchen in a converted gas station into an interfaith resource offering a wide spectrum of services in the Jackson area. While known for its feeding of the hungry and food pantry, Stewpot also offers emergency shelter, housing, counseling, and community development projects aimed at improving the quality of life and spirituality of those in Jackson. With headquarters in the Central Urban Ministry Center (the old Central Presbyterian Church) on Capitol Street, Stewpot offers support, faith and hope to those in need.
—Brett Benson
Second: Community Animal Rescue and Adoption Inc. (CARA) (960 N. Flag Chapel Road, 601-922-7575)
Third: Salvation Army (1450 Riverside Drive, 601-969-7560); Junior League of Jackson (805 Riverside Drive, 601-948-2357
Good Showing: Operation Shoestring (1711 Bailey Ave., 601-353-6336); Mustard Seed (1085 Luckney Road, Brandon, 601-992-3556); The Good Samaritan (114 Millsaps Ave., 601-355-6276)
Best Local Cop (tie): Colendula Green, Jackson Police Department, and Ricky Bracey, Ridgeland Police Department
Voted as Jackson's best local cops, Officers Colendula Green and Ricky Bracey both enjoy serving the public and making our communities safer. Green wanted to be a law-enforcement officer since the days of hearing her father's Vietnam War stories. "I always wanted to make a difference in people's lives," Green says. She now has seven years under her belt with the Jackson Police Department. She takes pride in helping people and cleaning up the streets. The mother of two is an artist and music lover.
After several friends and family members told him he "looks like a cop" and his years of working with the Department of Corrections, Officer Ricky finally put on the uniform. A Ridgeland police officer of 11 years, Bracey loves what he does because of the supportive community. "The community loves us, and that makes it easier to come to work," Bracey says. He works as a school resource officer at Old Towne Middle School. Bracey is married with three daughters.
—LaShanda Phillips
Second: Lee Vance, Jackson Assistant Police Chief
Third: Malcolm E. McMillin, former Hinds County Sheriff
Good Showing: Wendall Watts, Precinct 4, Jackson Police Department; Tyrone Lewis, Hinds County Sherriff; Tim Sarrett, Pearl Police Department; Kenny Dunn, Jackson Police Department SWAT Team
Best Local Preacher: Chip Henderson
Pinelake Church, 6071 Highway 25, 601-829-4500
Dr. Chip Henderson has been the senior pastor at Pinelake Church since 1999. The church has four locations: a 170-acre main campus off Lakeland Drive in Rankin County and satellite campuses in the Madison/Ridgeland area, Clinton and Starkville. The mission of the church, with more than 9,000 members, is to live out the vision of life change by developing Christ-followers who "learn from Christ, live for Christ and lead others to Christ." When Henderson is not preaching or serving in the community, he hunts or hits the pavement for a run. He lives in Flowood with his wife, Christy, and their three children, Rachel, McKenzie and Reagan.
—ShaWanda Jacome
Second: Keith Tonkel, Wells Memorial United Methodist Church (2019 Bailey Ave., 601-353-0658)
Third (tie): Rob Hill, Broadmeadow United Methodist Church (4419 Broadmeadow Drive, 601-366-1403); Dwayne K. Pickett, Sr., New Jerusalem Church of Jackson (1285 Raymond Road, 601-371-6772) /
Good Showing: C. J. Rhodes, Mount Helm Baptist Church (300 E. Church St., 601-278-5620); Mike Campbell, Redeemer Church (640 E. Northside Drive, 601-362-9987); J. Ligon Duncan III, First Presbyterian Church of Jackson (1390 N. State St., 601-353-8316)
Best Project Under Construction: Farish Street
The historic neighborhood has been under construction in fits and starts and false starts for years. A booming Farish Street could breathe new life into downtown and the city as a whole but, as yet, the historic district hasn't quite yet managed to live up to its potential. But there may be hope yet for the musical heart of the City with Soul. With a new development group, led by King Edward developer David Watkins, and the possibility of urban renewal bonds to fund the project, will 2012 be the year when Farish Street finally bursts onto the scene as Jackson's old-is-new hot spot?
—Elizabeth Waibel
Second: Museum to Market Trail
Third: Old Capitol Green / Good Showing: Fortification Street; Downtown Jackson; Fondren
Best Public Figure: Former Gov. Haley Barbour
After quite a few years hovering at or near the top of JFP readers' list of favorite public figures, one polling company found that Haley Barbour was the most popular governor in America with a 60 percent approval rating in November. His popularity may have taken a hit in recent weeks due to the 200-plus pardons he handed out on his way out the door, but Barbour helped usher in a tidal wave of Republican successes in the last election and put a balanced budget at the top of the state's priority list. Barbour was term-limited and could not seek re-election as governor, and he decided not to run for president, but he'll still have a place in both D.C. and Jackson, albeit a bit more behind the scenes, as he returns to his old K-Street lobbying firm and takes a place at Ridgeland-based law firm Butler Snow.
—Elizabeth Waibel
Second: Mayor Harvey Johnson Jr.
Third: Gov. Phil Bryant / Good Showing: Brad "Kamikaze" Franklin;
Sen. David Blount; Former Sheriff Malcolm McMillin
Best Radio Personality, Best Radio Station: Nate and Murphy (Y101)
265 Highpoint Drive, Ridgeland, 601-956-0102, http://www.y101.com
Tuning in to their radio chemistry every morning, you wouldn't know that Nate West and Tim Murphy have only been on air together for about three years. Their voices are the soundtrack to many a morning, as the two share their light, witty banter with hundreds of listeners on the Y101 Morning Showgram. The pair muses about everything from celebrity gossip to current events, all while playing the year's most popular music. Clinton native West and Virginian Murphy's well-rounded bromance provides a fresh, entertaining pop-culture commentary. Listeners all around love their familiar tone and feel like intimate friends with the pair by the end of the program. Nate and Murphy are the pride and joy of the hit-music radio station Y101.
—Sadaaf Mamoon
Best Radio Personality
Second: Rick and Kim (MISS 103) /
Third: Brad and Mandy (Rock 93.9), Scott Steele (WUSJ 96.3) /
Good Showing: Bo Bounds (The Zone 105.9), DJ Unpredictable (Hot 97.7), DJ Jonasty (Hot 97.7)
Best Radio Station
Second: WJMI (99 JAMS)
Third: WMSI (MISS 103) /
Good Showing: WRBJ (97.7); WRXW (ROCK 93.9); WWJX (JACK 94.7)
Best Teacher (K-12): Adam Frazier, Ridgeland High School
Last spring, I had the opportunity to watch Adam Frazier in action, and let me tell you, it's a sight to behold. He has a unique ability to blend solid teaching instruction and classroom management with a fun rapport with his students. So it's no surprise that his students turned out in record numbers to vote him best teacher.
Frazier has been teaching for eight years and just began his sixth year at Ridgeland High School where he teaches 10th grade English. He is also the assistant cross-country coach at RHS and track coach at Olde Towne Middle School. He grew up in Jackson and graduated from Mississippi College with a degree in English Education in 2003.
"It's a practical, hands-on way to change the world. I can watch a student's development from the beginning of the year to the end of the year," Frazier says. "That is rewarding. My favorite thing about teaching at RHS is the students. I love each and every one of them."
Frazier is also passionate about travel and spends his entire summer on the road. So far, he has been to five continents and 40 countries.
—ShaWanda Jacome
Second: Lesley Benton (Pisgah Elementary School)
Third: Natalie Long
Good Showing: Ashley Hewitt (Green Elementary School); Taylor Hildebrand (Brown Elementary School); Laura Blackwell (McWillie Upper Elementary School)
Best Real Estate Agent: Don Potts
Nix-Tann & Associates (1776 Lelia Drive, 601-982-7918)
Don Potts is all-around community man. The Jackson native is a founding member of Rainbow Natural Grocery and the Fondren Renaissance Foundation. He currently serves as the president of the board for the Mississippi Opera and is a member of the Fondren Civitan Club. A real estate agent at Nix-Tann, Potts has been in the industry for almost 27 years. He has lived in the Fondren area since 1989 and doesn't plan on going anywhere. Potts is married with three children and owns the only miniature horse in Fondren—at least to our knowledge.
—LaShanda Phillips
Second: Mary Janita Tyree, Charlotte Smith Real Estate (601-982-7998)
Third: Hayley Hayes, The Overby Company (2630 Ridgewood Road, 601-366-8511)
Good Showing: John Skelton (601-540-8099)
Best Stage Play: 'Everyone Plays the Fool' by J. Lee Productions
"We all make mistakes," Jimmie Lee says about the message of "Everyone Plays the Fool." "We have to learn from them." He describes the play as his most personal one to date and a play that everyone can relate to. J. Lee Productions presented the play Oct. 2 for the Jackson State University homecoming.
"Everyone Plays the Fool" explores what it means to be a fool in love. Following in the footsteps of Tyler Perry and other modern playwrights, Lee creates a family of troublemakers. Ira, the overworked fool, and Sheena, the confident fool, are married, but Sheena has a secret that tests the relationship. Her sisters, Tamya, the confrontational fool, and Mariah, the naïve fool, are dating some fools as well.
Buy a DVD of the play at http://www.jleeplays.com.
—Briana Robinson
Second: "Annie" by New Stage Theatre
Third: "Dracula" by New Stage Theatre
Good Showing: "Assassins" by Fondren Theatre Workshop; "A Christmas Carol" by New Stage; "Guys and Dolls" by Black Rose Community Theatre; "Driving Miss Daisy" by New Stage
Best Rising Entrepreneur: Chris Paige
Chris Paige's barbershop, Custom Cuts and Styles (2445 Terry Road, 601-321-9292) is cited as one of the best in town, and Paige takes this award for the second year in a row. Recently, Custom Cuts and Styles partnered with Jackson State University to accept the JSU Supercard. Given the reverence in which college guys hold a fresh haircut, it's safe to assume that Paige won't stop rising any time soon.
—R.L. Nave
Second: Donnie Wahl
Third (tie): Brad Reeves and Craig and Michele Escude
Good Showing: Jay Long; John Skelton; Luis Caballero
Best TV Personality: Barbie Bassett (WLBT)
Barbie Bassett's southern charm and humble spirit keep viewers tuned to WLBT to determine if they will need a coat or umbrella the next morning. As WLBT's first chief meteorologist in the station's 50-year history, Bassett has won awards from numerous community and professional organizations, including the Associated Press "Best Weathercast" award. She has also been granted the Seal of Approval by the American Meteorological Society. Bassett is an accomplished speaker and writer. Her two books, "Carry an Umbrella When There's Rain in the Forecast" and "Forecasts by Faith," sell nationwide. With her success, you can predict beautiful days ahead in her forecast.
—Torsheta Bowens
Second: Maggie Wade (WLBT)
Third: Howard Ballou (WLBT)
Good Showing: Megan West (WAPT), Bert Case (WLBT), Walt Grayson (WLBT)
Best TV Sportscaster: Rob Jay (WLBT)
His lively style of reporting is what makes Rob Jay's sportscast one of the best in the city. Jackson's sports enthusiasts flock to their televisions daily to hear Jay's colorful commentary on the latest sports news. You are assured a laugh as he jokes his way through the segment and afterward banters with the other anchors. In addition to his role as sports director at WLBT, Jay is a sideline reporter for Jackson State football and often does play-by-play announcing for Jackson State basketball. He has also worked as a freelance reporter for the Major Black College Sports network. Be sure to catch Rob Jay's sports segment.
—Torsheta Bowens
Second: Aslan Hodges (WAPT)
Third: Ray Coleman (WAPT)
Good Showing: Jason Hurst (WJTV), Jon Wiener (FOX 40), Michael Rubenstein (WLBT)
Most Under-Appreciated Jacksonian: Funmi 'Queen' Franklin
Funmi "Queen" Franklin juggles a lot in her mission to improve our communities, and that's why Jackson voted her as under-appreciated Jacksonian. Franklin, 37, is the training coordinator for the State Department of Health. For almost 10 years, she has overseen the nurse aid-training program for the state. In 2006, she founded Sisters Increasing Positive Progression Inc. The organization of professional women has sessions to support and encourage each other and the community. Franklin is a board member of the Leadership Greater Jackson Alumni Association, where she was recently nominated for representative for her Leadership Jackson class. She has served as an auxiliary board member of Mississippi Children's Home Services. She credits her parents who were involved in the Civil Rights Movement for her passion for helping Jackson and our youth. Franklin, a wife and mother of four, is a freelance columnist for the Jackson Free Press and blogs at http://franklinspeaking.webnode.com. 
—LaShanda Phillips
Second: David Watkins
Third (tie): Leslee Foukal; Kimberly Jacobs
Good Showing: Marika Cackett; Melinda Murphy
Best Urban Warrior (tie): Julie Skipper, Brad Franklin
To understand why Julie Skipper and Brad "Kamikaze" Franklin are considered the city's top urban warriors, one would need to consult an urban dictionary for the definition of H.A.M.—'cause they both go hard as a mother. Skipper, a Vanderbilt law grad, is a JFP freelance contributor and Jackson "It Girl." Franklin, meanwhile, clearly took the "mass" part in the mass communication degree he earned from Jackson State University literally: Not only is he involved in a number of business ventures and community projects, he's also a JFP columnist, is one of the capital city's most recognized hip-hop artists and had a pizza at Sal & Mookie's named after him.
—R.L. Nave
Second: David Watkins
Third: Craig Noone
Good Showing: Jeff Good; Jonas "DJ Jonasty" Adams; Ben Allen
Best Visionary: David Watkins
After a 30-year legal career and travels all over the world, Watkins has turned his focus on development in Jackson, shining up the city's historic neighborhoods and helping Jackson's renaissance take root. Perhaps the brightest jewel in Watkins' crown was his success in reviving the long-deceased King Edward Hotel. Now, Watkins has turned his attention to another neglected Jackson gem—Farish Street. The empty shells of its former blues haunts might not look like much now, but if anyone has the vision and drive to pump life back into Jackson's musical core, it's David Watkins.
—Elizabeth Waibel
Second: Craig Noone
Third: Brad "Kamikaze" Franklin
Good Showing: Jeff Good; Bill Cooley
Best Jackson Writer (Living): Kathryn Stockett
http://www.kathrynstockett.com
"I don't presume to think that I know what it really felt like to be a black woman in Mississippi, especially the 1960s. I don't think it is something any white woman on the other end of a black woman's paycheck could ever truly understand. But trying to understand is vital to our humanity." These are the words of author Kathryn Stockett about her bestselling book "The Help." The book tells the story of a young white woman, Skeeter, and her relationship with two black maids, Aibileen and Minny, in 1962.
Stockett was born and raised in Jackson and had a black maid, Demetrie, growing up. She received her degree in English and creative writing from the University of Alabama. She moved to New York City at age 23 to work in magazine publishing and marketing. It was there that she began writing "The Help" in 2001. Her manuscript received more than 60 rejections from agents before it was published by Amy Einhorn Books (Penguin Group) in 2009.
The film adaptation, produced by Stockett's Jackson childhood friend Tate Taylor, was released in 2011 by Dreamworks and won a Golden Globe award. Stockett now lives in Atlanta.
—ShaWanda Jacome
Second: Beth Kander (http://www.bethkander.com)
Third: Jill Conner Browne (http://www.sweetpotatoqueens.com)
Good Showing: Susan Marquez (http://susanmarquez.blogspot.com)
Best Vet or Vet Clinic: North State Animal and Bird Hospital
5208 N. State St., 601-982-8261
Whether it is the family dog or cat, living with free rein in the house, or farm animals such as horses, goats and cows, we often need to stop and remember how animals share their lives with us. Everyone remembers each dog or cat they've owned and shares the joy of a litter being born or grief when a beloved pet passes away. This bond is why the choice of veterinarian plays as important role in many families' lives as choosing the family doctor.
This year's JFP "Best of" choice for where to take Bowser, Fluffy or Tweetie Pie is North State Animal and Bird Hospital. Owner Dr. Adrian Whittington again comes out as top dog, and with his three colleagues and staff have taken the top ... wait for it ... "Spot." (OK, my bad.)
— Brett Benson
Second: Briarwood Animal Hospital (1471 Canton Mart Road, 601-956-5030)
Third: All Creatures Animal Care (262 New Mannsdale Road, Madison 601-856-5339)
Good Showing: Dr. Richard Gill (497 Springridge Road, Clinton 601-924-4169); Canton Animal Hospital (3114 Liberty St., Canton, 601-859-2703)
Best Local Visual Artist (Living): Wyatt Waters
307 Jefferson St., Clinton, 601-925-8115,
http://www.wyattwaters.com
Clinton resident Wyatt Waters specializes in watercolor painting. He's been at it for more than 20 years, and he opened his Clinton gallery in 2001, where customers can purchase paintings, prints and paraphernalia. He also performs with the band WatersEdge.
Former president of the Mississippi Watercolor Society, Waters paints scenes familiar to the area and its residents. His work is full of color, bringing Jackson alive with vibrancy.
Waters' work can also be seen at Gallery 119 in Jackson or at Southside Gallery in Oxford. He's illustrated several books, including "A Southern Palate" and "A Dixie Christmas." He also has several books of his work published, which you can buy at Lemuria.
—Briana Robinson
Second: Ginger Williams-Cook (http://www.gingerwilliams.net)
Third: Josh Hailey (http://www.joshhaileyart.com, http://www.joshhaileyphotography.com)
Good Showing: Ellen Langford (http://www.ellenlangford.com); William Goodman (http://www.enhancedmixture.com); Tony Davenport (http://www.tonydavenportimages.com)
Correction: Some corrections were made: John Skelton was spelled Shelton under Rising Entrepreneur. JFP apologizes for the error.
Support our reporting -- Follow the MFP.