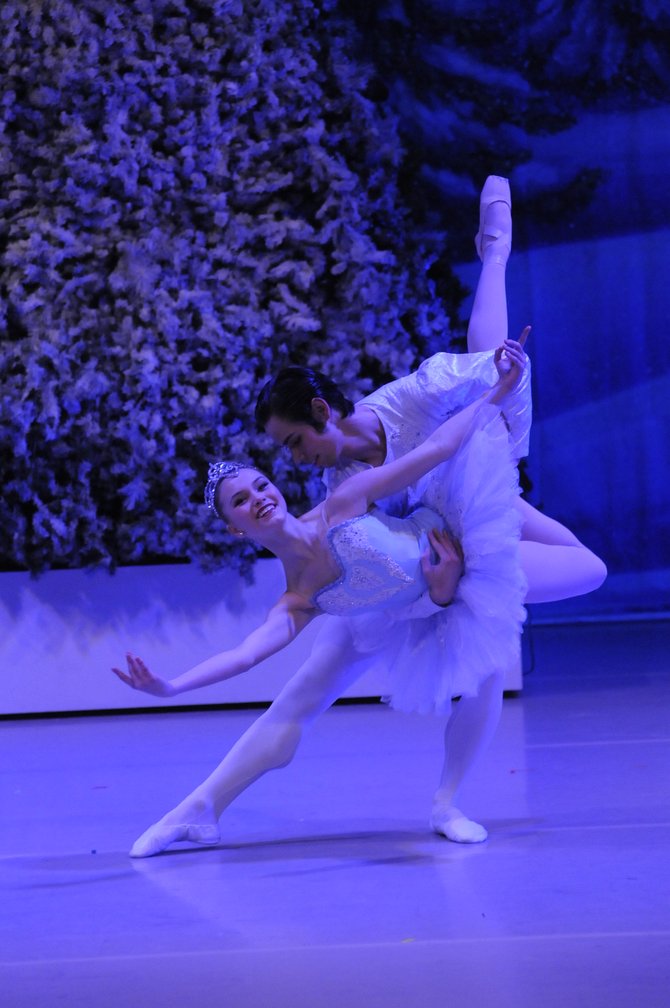 This year marks the 20th anniversary production of Mississippi Metropolitan Ballet's "The Nutcracker." MMB is a non-profit ballet company and a member of the Southeast Regional Ballet Association. Performances are Dec. 8-9 at the Jackson Academy Performing Arts Center.
"'The Nutcracker' is a good first ballet for anyone to come see if anyone has never seen a ballet but is interested in the artform to see what it's all about," MMB's artistic director of 15 years, Jennifer Beasley, says.
"The Nutcracker," which Pyotr Ilyich Tchaikovsky composed, tells the story of a young girl, Clara, who receives a nutcracker doll for Christmas. Act I includes the party scene at her house, the battle between the nutcracker and rat king, and the waltz of the snowflakes. In Act II, Clara and the Nutcracker Prince travel to the Land of Sweets where the Sugarplum Fairy throws a celebration of sweets in honor of the Nutcracker Prince's victory.
"We have lots of little surprises here and there that the audience doesn't expect, and we like to change choreography from year to year," Beasley says.
MMB's production will feature approximately 125 dancers including Rodrigo Almarales and Maizyalet Velazquez of the Cincinnati Ballet. Velazquez will perform the part of the Sugarplum Fairy, and Almarales will be her Cavalier.
"It is 20 years of volunteers coming together that have really put this 'Nutcracker' together," Beasley says. Almost all of the sets and costumes are created locally by volunteers. "It makes me really proud to see where the production has come and where it is today."
Mississippi Metropolitan Ballet performs "The Nutcracker" Dec. 8 at 2 p.m. and 7:30 p.m. and Dec. 9 at 2 p.m. at the Jackson Academy Performing Arts Center (4908 Ridgewood Road, 601-364-5416). The Nutcracker Tea Parties follow the matinee performances at 4 p.m. during which children can meet dancers and enjoy treats. Performance tickets are $16-$20, and Tea Party tickets are $10. For more information or to buy tickets, visit msmetroballet.com.
Support our reporting -- Follow the MFP.