JACKSON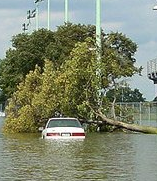 Get links to updated tropical storm/hurricane info here.
(AP) — The Natchez Trace Parkway has been closed between milepost 146 at Mississippi Highway 429 near Kosciusko to Liberty Road in Natchez at milepost 0.
Parkway officials say the closure Thursday was due to several downed trees in the area and the possibility of continued heavy rains and winds from Isaac.
Parkway officials say crews are working to reopen the closed area soon.
The 444-mile parkway runs from just south of Nashville, Tenn. to Natchez, Miss.
Copyright Associated Press. All rights reserved. This material may not be published, broadcast, rewritten, or redistributed.
More like this story