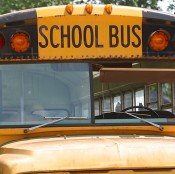 Jackson's focus on youth has earned the city a spot in America's Promise Alliance's "100 Best Communities for Young People" competition.
American's Promise Alliance, a partnership of 400 nonprofits, advocacy groups and corporations, cites Jackson's community organizations and efforts to reduce the city's drop out rate as factors for the ranking.
The alliance credits the Jackson Promise Coalition for improving drop-out rates by recruiting members and hosting a drop out prevention summit as well as the Mayor's Youth Council, which lets young people get involved in city government.
The 100 Best Communities for Young People is an annual competition that recognizes communities that are making significant efforts to reduce dropout and support youth.
"These communities, while not without their own challenges to overcome, have demonstrated a significant and lasting commitment to their youth for which they deserve to be recognized and commended," America's Promise Alliance's website states.